OpenNebula is an awesome cloud manager because of  great contributions made to it by community members like you. This is the reason why one of the most important discussions in the Open Session of our first OpenNebulaConf in Berlin was focused on bringing more visibility to the different ways you can help with in the development of OpenNebula.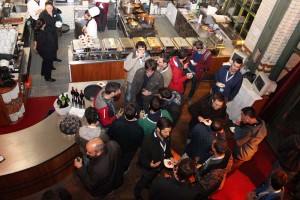 We have used this feedback as an opportunity to innovate and improve the processes that allow you to take an active role in making OpenNebula even better. The Contribute Code page has been updated to describe the general processes of code contributions to OpenNebula:
How to report a bug
How to make a feature request
How to contribute bug and feature patches
How to contribute new functional components
Our aim has been to make processes more simple, transparent and collaborative, and set clear expectations.
Moreover we have created a new developers mailing list for OpenNebula integrators and developers, with the following attributions:
Send feature requests and ideas for next releases
Discuss new developments
Converse about missing components, solutions and deployment scenarios
Discuss about interoperability, portability and open standards implementation in OpenNebula
Make questions about integrating the software and OpenNebula interfaces
Announce new add-ons and ecosystem components
Last, but not least, during the last years many organizations have created new tools, interfaces and drivers that enlarge the platform technologies and services that OpenNebula can interface with. Not being mature enough to be included in OpenNebula, these new add-ons would have required support for their enhancement and coordinated development to avoid redundant work. The new Add-on Catalog consists of tools, interfaces and drivers:
These collaborative development tools will provide contributors with an environment to introduce and give visibility to new add-ons, and to reach new developers and early adopters that can help shape and test these new components.
We invite you all to join the new developers mailing list and to submit your add-ons to the new catalog!