"Our mission at LF Europe is to foster local collaboration in Europe as well as global innovation. As a key European player in a truly global market like cloud, OpenNebula represents a very important addition to our community. We look forward to OpenNebula's contributions and leadership in open collaborations around edge computing, container orchestration, and open data infrastructure, all highly critical areas to the digital transformation of the private and public sector and for individuals leveraging modern technology services."

— Gabriele Columbro, General Manager of Linux Foundation Europe


Launched in September 2022, Linux Foundation Europe is a vendor-neutral organization focused on supporting open source growth in Europe. It fosters intra- and inter-regional collaboration among public and private sectors, as well as with individual contributors.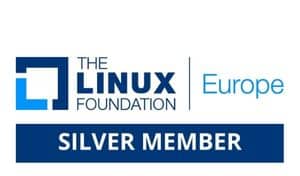 OpenNebula Systems has joined Linux Foundation Europe in order to support the development of open source innovation in Europe, including the latest efforts to reduce the fragmentation of the European Telco Cloud market through LF Project Sylva—an initiative announced in November 2022 by Telefónica, Telecom Italia, Orange, Vodafone, Deutsche Telekom, Ericsson, and Nokia.

"As a leading open source cloud and edge management and orchestration platform in Europe, we look forward to working together with Linux Foundation Europe to foster European open source technology development and innovation. Our commitment to collaborating on and promoting open source technologies for a vendor-neutral cloud-edge continuum in Europe will be further reinforced."

— Ignacio M. Llorente, CEO of OpenNebula Systems


For OpenNebula Systems—already a corporate member of the Linux Foundation, the Cloud Native Computing Foundation (CNCF), and LF Edge since 2020—this new collaboration is a crucial step in the process of ensuring that open source technologies are widely available, accessible, and used across Europe, helping to foster innovation, drive digital transformation, and consolidate the EU's technological sovereignty 🇪🇺