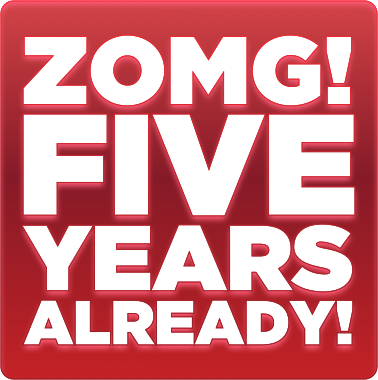 We've had a lot to celebrate around here lately, including our fifth anniversary. Although OpenNebula started as a research project more than 7 years ago, it was in november 2007 when we created the OpenNebula open-source project. Since then, 12 stable versions have been released in a rapid release cycle to accelerate the transfer of innovation to the market, and OpenNebula has evolved into an active open-source project with a steadily growing community that, by many measures is more than doubling each year.
Some figures of the project:
500 validated users in our development infrastructure
More than 100 active contributors
More than 1,100 subscribed users in the mailing list
More than 2,500 registered users in our demo cloud
More than 5,000 downloads per month only from our repository
More than 70,000 visits, 700,000 page views and 2,000,000 hits per month to our site
Tens of thousands of deployments around the globe
What's more interesting behind these figures is the quality of our community and their valuable contributions that include Industry and Research leaders building enterprise private clouds, cloud services, and clouds for HPC and Science. According to C12G's latest Cloud Architecture Survey, the majority of OpenNebula deployments, 43 percent, are in business accounts compared to 17 percent in research, and less than 10 percent in academia.  It is encouraging to receive such a great feedback from you.
We are extremely happy with the organic growth of the project. It's seven years old, it's parked in some of the biggest organizations out there, and that all happened without any investment in marketing, just offering the most advanced and innovative solution for cloud management. An active and engaged community, along with our focus on solving real user needs in innovative ways and the involvement of the users in a fully vendor-agnostic project, constitute the OpenNebula's recipe to success.
We're now looking towards the next five years and continuing to focus on making sure OpenNebula continues to be the most solid, powerful and flexible open-source management platform to build and manage enterprise clouds. If you haven't had a chance yet, please check out all of the new features of OpenNebula 3.8. And, as always, feel free to contact us with any questions!