What an interesting week we've had at EGI TF and the Cloud Interoperability Week! We had the opportunity to meet old friends, shake hands with users that we only knew by email, and also had the chance to thank some of our community contributors personally.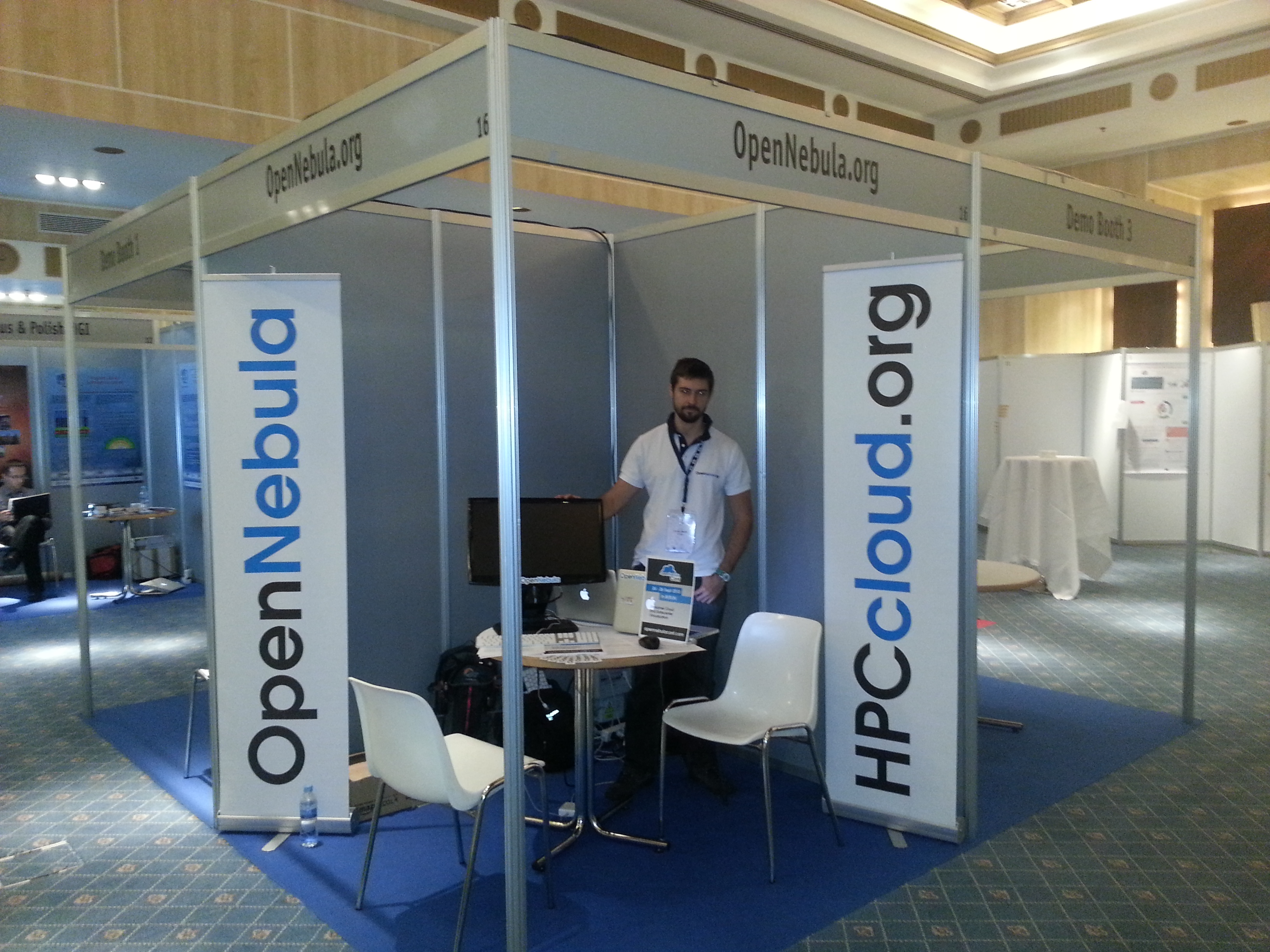 Most of the people we spoke with were already OpenNebula users, so we had a great time hearing from their use cases, customizations and gathering feature requests.
The presentation was followed by an interesting session of questions and answers, where different cloud technologies were represented. You can get the presentation slides from our slideshare account.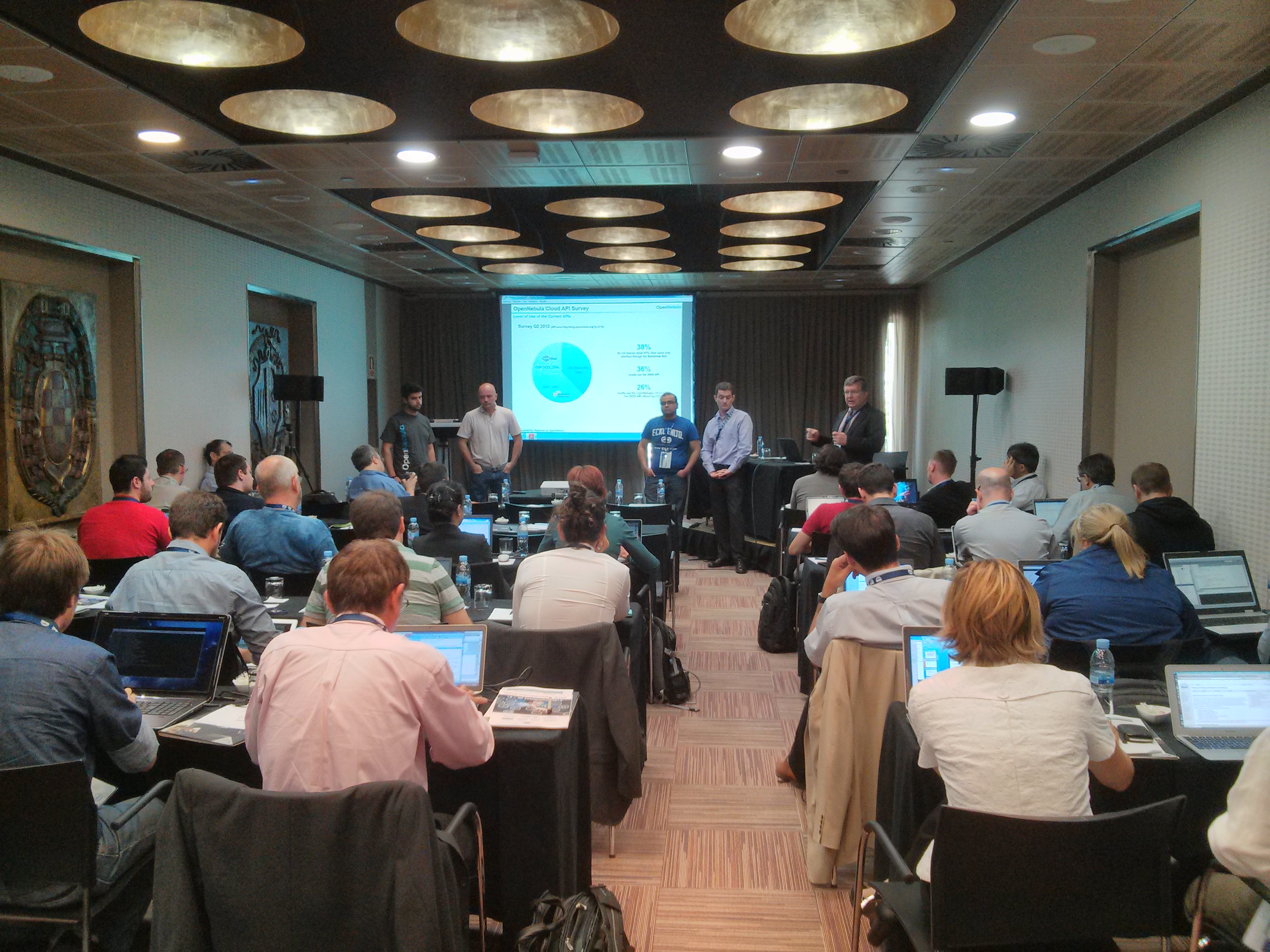 We were a bit concerned about the small time slot assigned to the hands-on tutorial on Thursday, but things went smoothly and practially all attendants managed to get their own OpenNebula cluster with 2 nodes and a couple of VMs. They even had time to configure the rOCCI server and play a bit with it.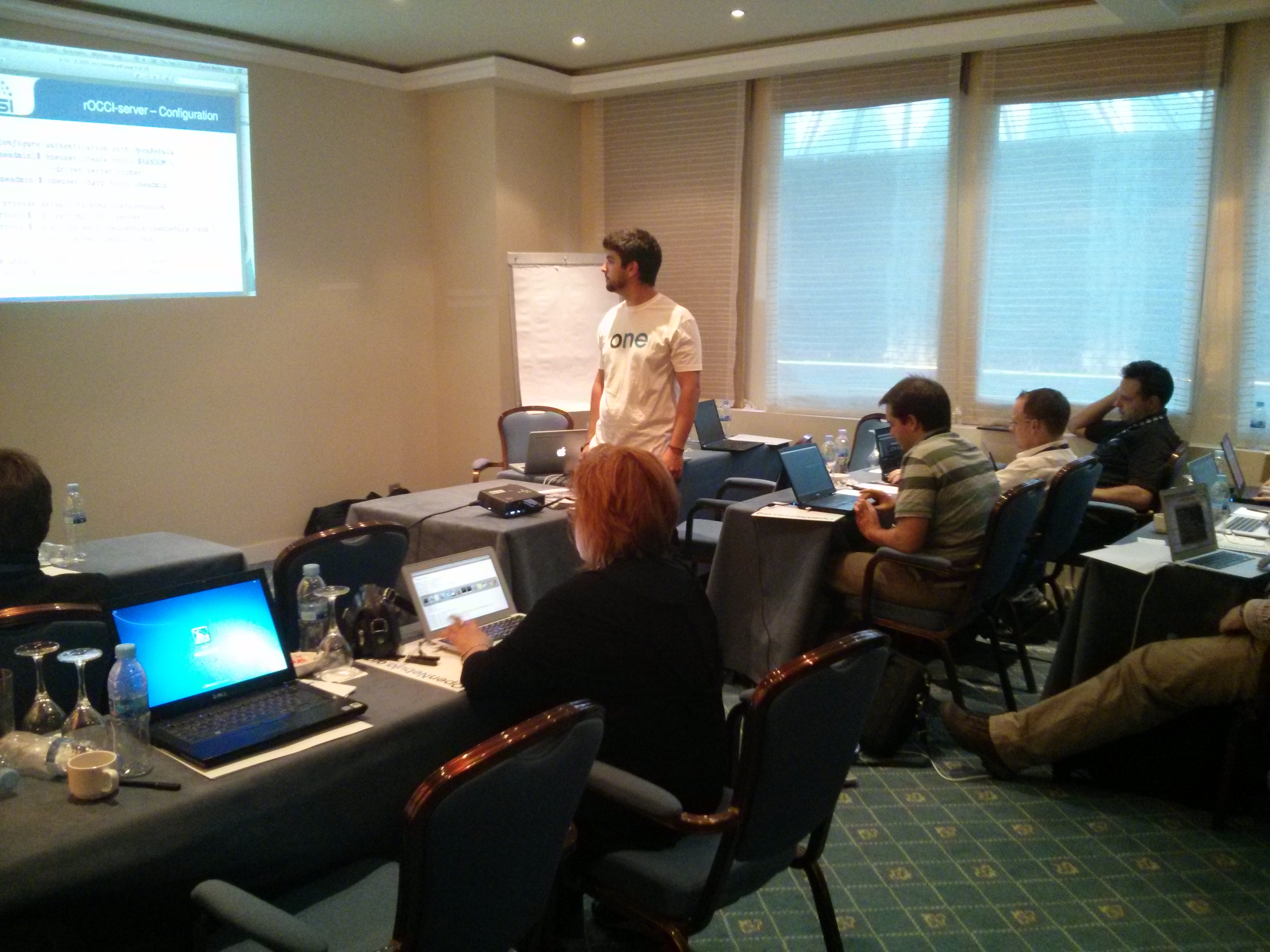 See you next time!