Last week, we participated in the 2013 edition of ISC Cloud. The event addressed currently popular topics such as High Performance Computing (HPC) as a service, industrial and scientific application software in the Cloud, new software licence models, security in the Cloud, computing power and data protection.
The event started with a very successful hands on tutorial on "Building your Cloud for HPC, here and now, in 3 hours!". During the tutorial, the attendees were able to deploy, manage and operate a 2-nodes OpenNebula cloud in their own laptops.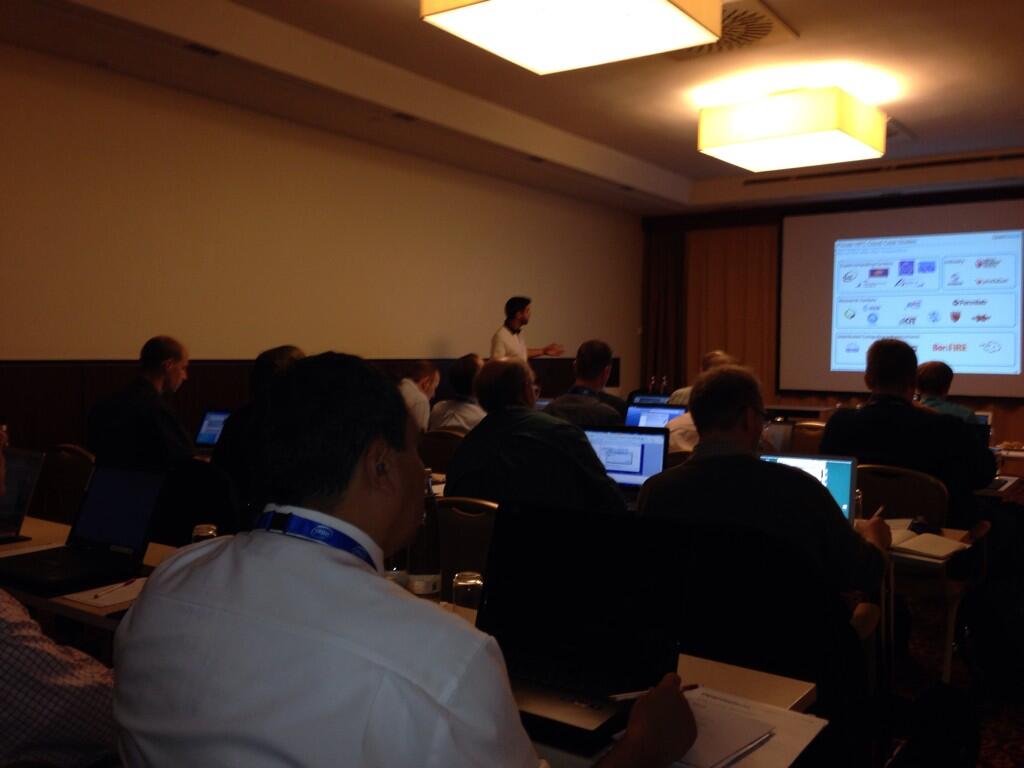 We have uploaded all the material of the tutorial, for all of those who couldn't be there. You can find the VirtualBox images used in the tutorial and the slides here:
During the afternoon Ignacio M. Llorente described the most demanded features for building HPC and science clouds and illustrated how OpenNebula effectively addresses these challenges of cloud usage, scheduling, security, networking and storage. If you missed this talk you can find it here:
See you next time!