The city of Bilbao hosted a great Summit for the Linux Foundation, from September 18th to 21st. We, at OpenNebula, are delighted to have attended, where we gained valuable insights from the talks, established significant connections, and collected some great swag along the way.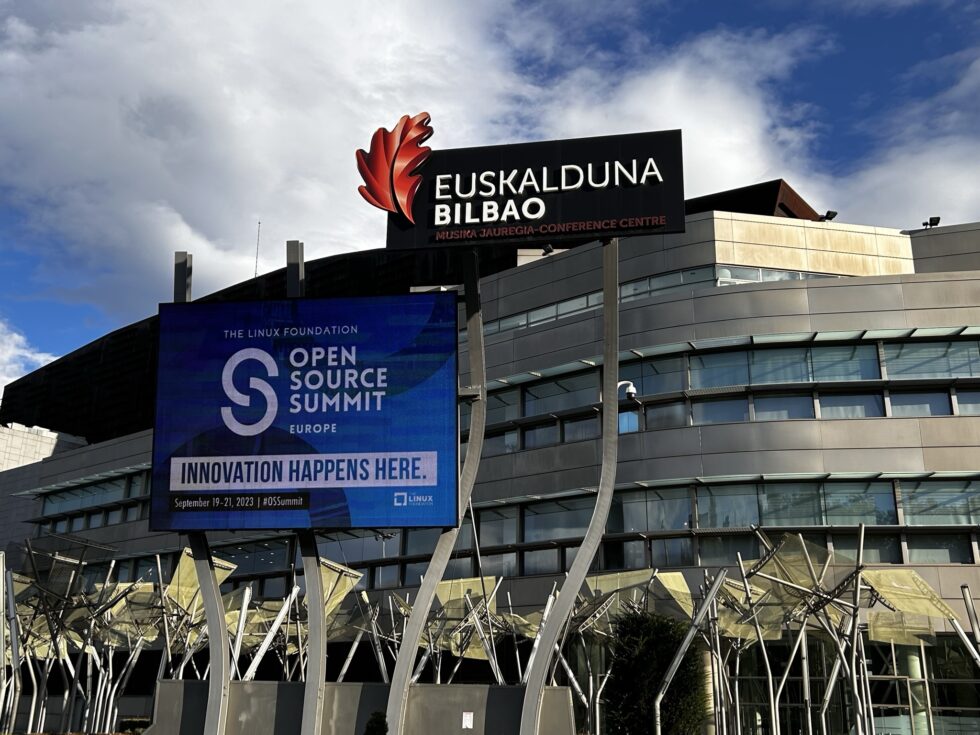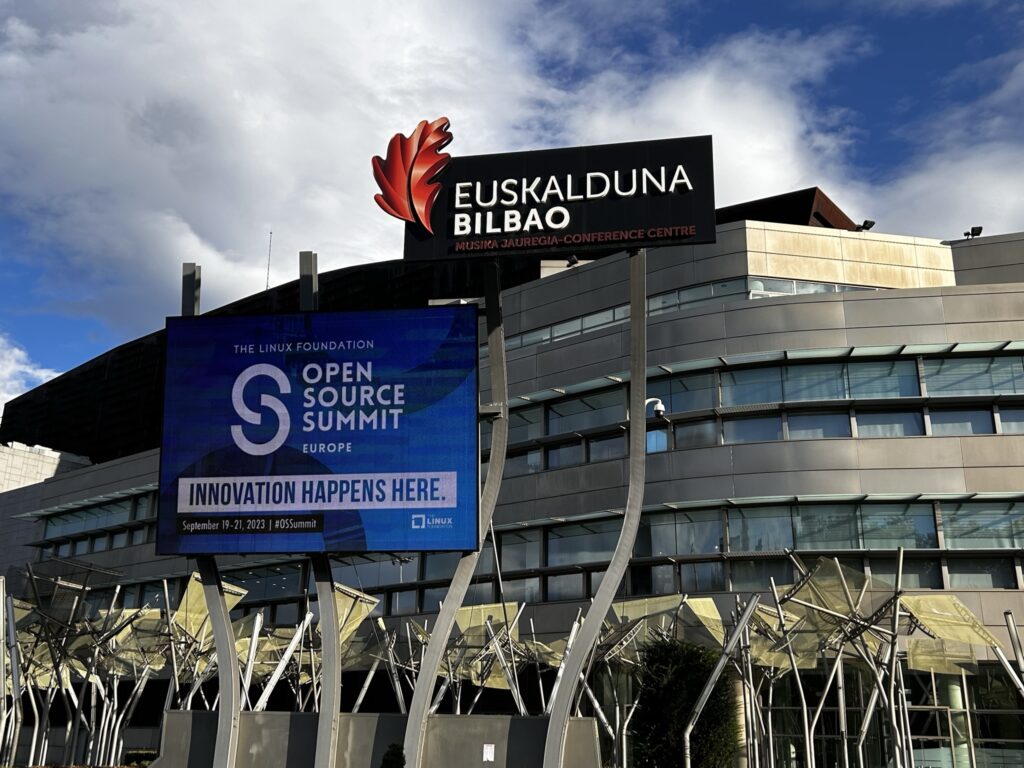 Around 1,200 people attended the Summit at the magnificent Palacio Euskalduna, situated alongside the Nervión River, in the splendid city of Bilbao. People from diverse corners of the globe, including India, Japan, Mexico, Senegal, and many more, gathered together to discuss and present various Open Source projects. While some of them already have a long history, others, such as OpenTofu, are generating significant excitement and are expected to gain prominence in the coming months.
During the four days of the Summit, we had the chance to discover and learn about OpenEuler, OS-Compass, and the future of AI in Open Source projects, but we also had the opportunity to talk about other well-established projects like Kubernetes, OSPO, Servo, or WebAssembly. These events are always a nice way to catch up with projects like these, and also to discover what's coming up in the ecosystem.
The most interesting highlight would be the official launch (and announcement directly from the Linux Foundation) of the new project OpenTofu. Called to replace Terraform, due to its license changes, this project is still in its early stages. However, with a vibrant community of developers backing this project, and open discussions about the roadmap and development in general, only time will tell whether this project will succeed or if it will be a viable alternative to Hashicorps' flagship product.
Another topic that was reiterated over the event was security and DevOps, two key factors in today's project development. Open Source should play a central role in making people and developers safe against threats and any risk that may arise. But unfortunately, there's no magic tool, and in the end, we need to minimize these flaws as much as possible by adhering to using standards and utilizing open source tools.
Perhaps one of the hot topics that we missed being widely discussed was AI and how we will deal with this technology, from an ethical point of view, and from what it will mean for developers in general (and not only open source development). How will we compete with the Tech Giants and define open standards? Since we are at the beginning of a new era in development, perhaps we will see more discussions over the next couple of months.
Overall, the Summit was a nice chance to meet old friends, attend inspiring talks, be able to discover what open source projects well-known companies are working on, and enjoy the city (and the weather) of Bilbao. Next year the European Summit will take place in Vienna 🇦🇹, so we hope that we will be able to attend and participate more actively.