OpenNebula Techday Netherlands 2014 – The OpenNebula TechDays are full-day events to learn about OpenNebula with a hands-on cloud installation and operation workshop, and presentations from community members and users. These events are targeted at cloud architects, data center admins, systems admins, systems integrators, DevOps architects, and solutions architects. The emphasis is to find local speakers and users to come together and talk about things they care about most and share stories from their experiences using OpenNebula.
Venue Sponsor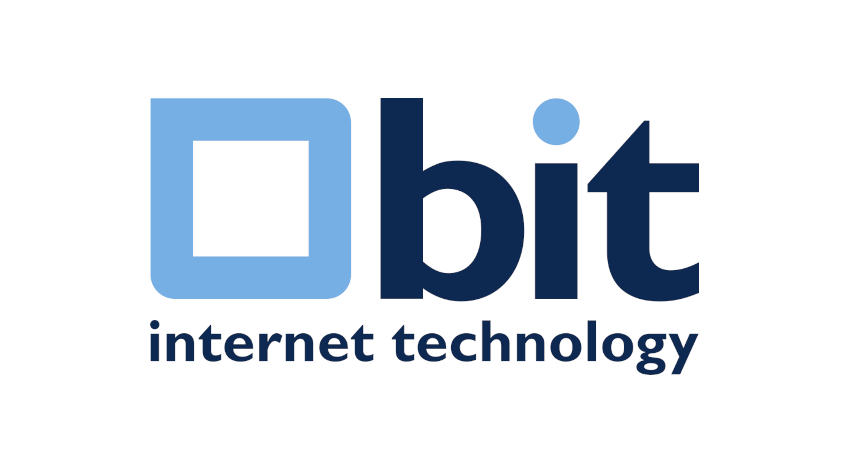 Location
The TechDay will be held at
BIT BV
Galileïlaan 19
6716 BP Ede
The Netherlands
BIT is an internet service provider and datacenter in The Netherlands. BIT offers internet access, email, hosting and colocating services for governments, organisations and businesses. The focus of the company is on superb quality and customisation with innovation as the motivation. In their datacenters and on their network they run services for the Dutch (.nl) registry, for several international payment companies, insurance companies, among others. BIT has always had a strong relation with the open source community and hosts for example the official Dutch and IPv6 mirror of the Ubuntu repositories. Since last year BIT has been working on a (private) cloud offering managed by OpenNebula.
Streaming
You can watch the TechDay event from 14:00 CET at http://one.bit.nl/
Registration
Registration is closed. Registrations were run via EventBrite with a nominal price of €25.00. Registration cost includes refreshments and lunch on the day.
The number of seats is limited to ensure there is plenty of opportunity for everyone to interact. We encourage everyone to register as early as possible.
Agenda and Speakers
Agenda includes a hands-on cloud installation and operation workshop, and presentations from OpenNebula community members and users.
9:00-13:00: Hands-on Workshop
Jaime Melis, Engineer at OpenNebula and C12G Labs
This hands-on tutorial will give an overview of how OpenNebula is used to build and operate private clouds. The attendees will build, configure and operate their own OpenNebula cloud.
Contents
An introduction to cloud computing with OpenNebula
The architecture of the cloud
Planning and installing OpenNebula
Configuration and basic usage
Audience
The target audience is devops and system administrators interested in deploying a private cloud solution, or in the integration of OpenNebula with other platform.
Skills Gained
Describe the features and benefits of using virtualization and clouds
Describe different architectures for a cloud that can be deployed with OpenNebula
Deployment and basic configuration OpenNebula
Basic operation of an OpenNebula cloud instance
Prerequisites
No prior OpenNebula skills are required, but participants should have working knowledge of virtualization, networking and Unix/Linux systems.
Material
The workshop includes hands-on exercises to be performed using attendee's wifi-enabled laptops with VirtualBox installed. The attendees will build, configure and operate their own OpenNebula cloud.
13:00-14:00: Lunch
14:00-17:30: Presentations
14:00 – 14:30: Introduction to the TechDays
Rubén S. Montero, Chief Architect at OpenNebula and C12G Labs
OpenNebula is a product defined by its users and based on the feedback of real production deployments, that is why events such as this one are very important to the project. The future roadmap will also be discussed.
Presentation
14:30 – 15:00: New Features in OpenNebula
Jaime Melis, Engineer at OpenNebula and C12G Labs
Discover exciting features in OpenNebula with a live demo. Everything from Application Flow and Auto-Scaling to Application-Insight and Federated environments.
Presentation
15:00 – 15:30: OpenNebula Experiences @ BIT.nl
Stefan Kooman, BIT.nl
How OpenNebula is being used at BIT.nl.
Presentation
15:30 – 15:45: Coffee Break
15:45 – 16:15: OpenNebula Experiences @ SURFsara
Ander Astudillo, Consultant / Scientific developer at SURFSara
Use cases of OpenNebula at SURFSara. Technical details of the deployment.
Presentation
16:15 – 16:45: OpenNebula from the SysAdmin Perspective
Toshaan Barvhani, VanTosh
We will learn how OpenNebula can be combined with other standard SysAdmin tools like Config Management tools to make a better use of you Cloud. It will be also be discussed how OpenNebula compares to other CMPs from the SysAdmin point of view.
16:45 – 17:30: Open Space
This is a session for attendees to gather and discuss passionate questions, burning ideas, features, integrations or any topic of their choice, in an informal and tech-friendly environment, with other passionate and interested people. There is no preplanned list of topics, only time slots and a space in one of the meeting rooms where interested participants propose topics and pick time slots.
Local Hotels
Hotels in Ede
Hotel in Veenendaal
Hotels in Wageningen