The OpenNebula monthly newsletter, with latest developments, events and future plans for the upcoming months from the OpenNebula project. Read this newsletter to keep up to date with your favorite Cloud Management Platform.
Important! There are new dates for the OpenNebulaConf 2016, now it starts one day before, October 24-26. You might be interested in taking a look at the sponsorship opportunities.
Technology
Spring is slowly fading into summer (at least in the north hemisphere, that is), and meanwhile we are slowly (but hectically, make no mistake) cooking OpenNebula 5.0 to deliver a new release of the state of the art cloud management platform that you cherish.
Most seek after features are ready and now undergoing the relentless certification process:
revamped Marketplace, now a first class citizen in OpenNebula, to import/export images to and from any datastore (including the new vCenter datastores)
vCenter storage management, including datastore selection, disk hotplug, vmdk creation, cloning and deletion; and full integration with the new Marketplace functionality. Also, vCenter resource pool selection for deployed VMs will be possible
fully integrated virtual router management (including default and transparent HA for routers). Link virtual networks together using a robust HA router, that will come out of the box in OpenNebula
revisited Sunstone style and interface changes (sneak peek), including an extension of the Cloud View available operations, to iron out the wrinkles in the user experience
instantiate to persistent! Do not lose your VM changes, OpenNebula will create a new VM Template and preserver the disks of a VM, even if they are non-persistent
Check the full list of feature in the development portal.
Take a look at the sneak peak of the new Sunstone layout, do you like it? Let us know!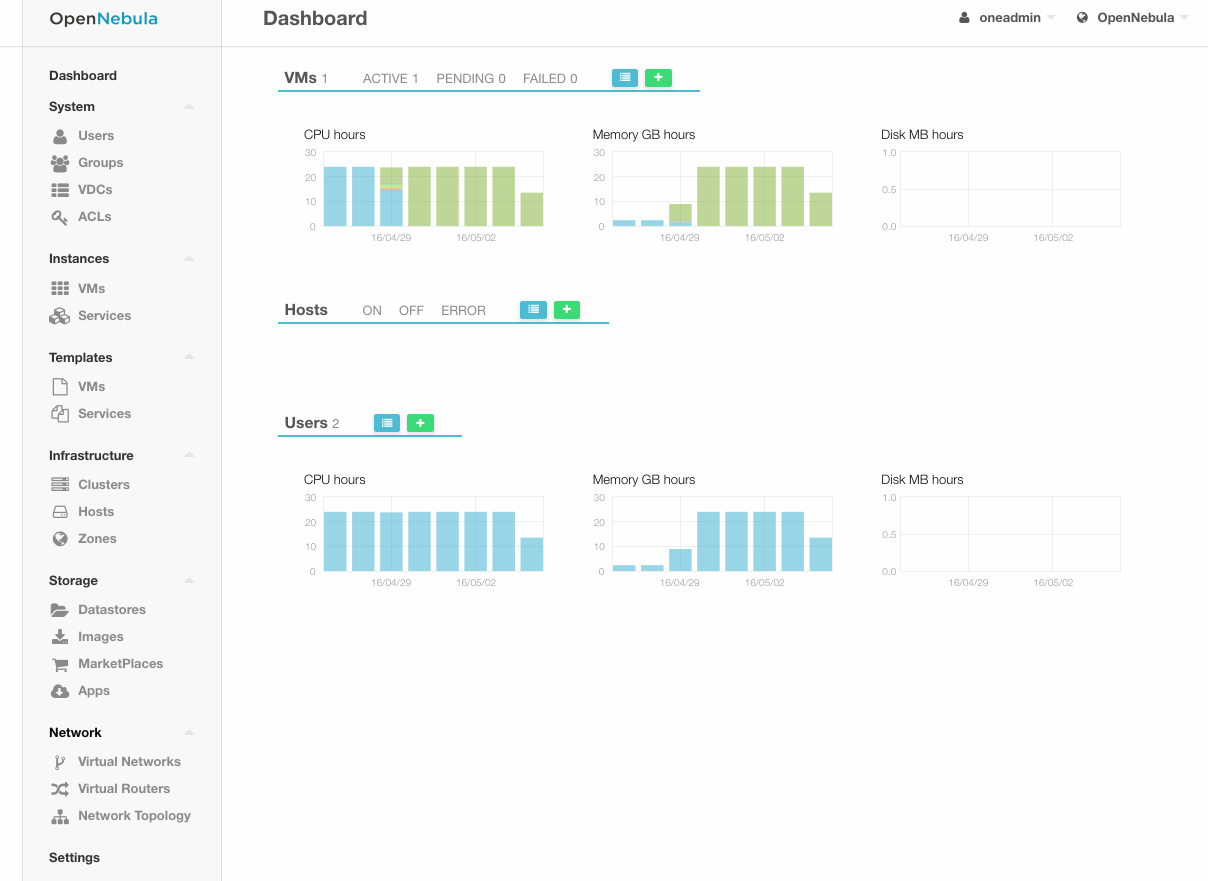 Community
Let's see what've been brewing in our amazing community this past month.
Our friends at LINBIT have published an excellent blog post describing the new DRBD manage add-on for OpenNebula to achieve High Availability in the storage backend. Very interesting, keep up the good work!

CipherSpace have contributed an awesome blog post describing their experiences adapting OpenNebula to their needs to serve their customers. In particular, it is very interesting the extensions to build Private Virtual Datacenters. A must read!
With the flexibility provided by the OpenNebula platform, we were able to create a valuably different solution in the PvDC model with nearly all our effort in the conceptual development of what we wanted to offer and the testing of small adaptations of OpenNebula
Other contributions are also welcome! For instance this extension to the EC2 server authorization, a Devuan (for those init lovers!) OpenNebula ready image in the marketplace and also a new CoreOS image also in the marketplace. Also interesting this automated way of deploying OpenNebula in HA.
We want to thank the community for their active involvement in the OpenNebula forum. Helps for helping the newcomers and having such a good vibe!
Outreach
The next OpenNebula Conference in Barcelona in October 2016 has been rescheduled to start one day before, from 24 to 26 of October. If you are willing to attend and can save now the date you can take advantage of a 40% discount in your Conf tickets. After the Conf's first sponsor, StorPool, NodeWeaver also is going to participate as a Gold sponsor. Welcome! Learn about the different sponsorship opportunities in the Conference web page. If you want to understand what all the OpenNebula Conference fuzz is about, check the last Conference material (talks, slides,pictures).
Check out the projected OpenNebula TechDays for this year in case one is close to your location. This past month three TechDays were held in North America, in particular in Dallas, Toronto and Cambridge. Check out the TechDay web pages for the slides. We want to thank you the sponsors that made possible these TechDays and also the attendees. We hope they were productive, we certainly received valuable feedback that will help us shape the future roadmap of the project.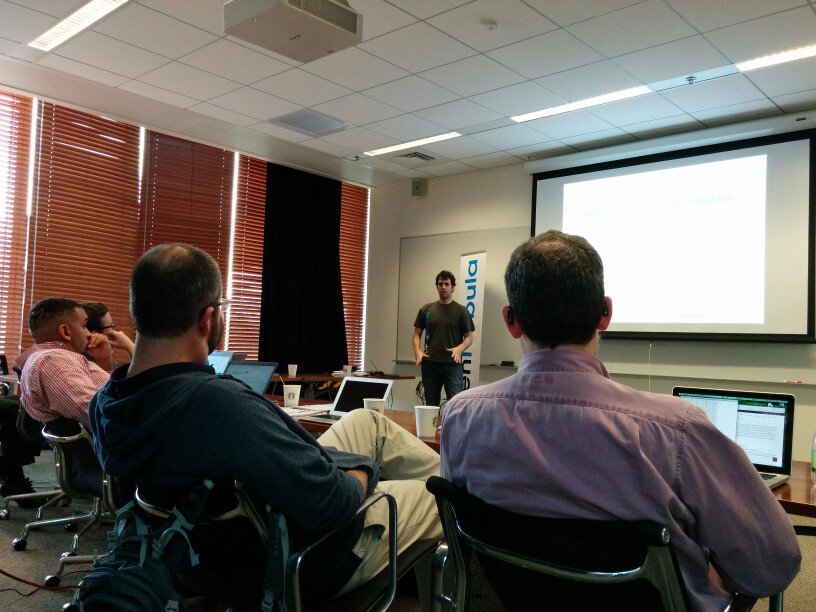 If you are interested in participating in (or hosting) any of these TechDays agenda let us know. Besides the TechDays already celebrated (in Kuala Lumpur, Sofia, Madrid, Dallas, Toronto and Cambridge), this year members of the OpenNebula team will be participating in TechDays the following locations: Ede, Nuremberg and Dublin.
Members of the OpenNebula team will be present in the following events in upcoming months:
OpenExpo 2016, June 2, -Madrid, Spain.
VMworld 2016 US, August 28 – September 1, Las Vegas (Mandalay Bay Hotel & Convention Center), Nevada, US.
VMworld 2016 Europe, October 17 – 20, Barcelona (Fira Barcelona Gran Via), Spain.
Remember that you can see slides and resources from past events in our Events page. We have also created a Slideshare account where you can see the slides from some of our recent presentations.