The OpenNebula team is proud to announce a new maintenance release of OpenNebula 4.6 Carina. This release (4.6.1) comes with several bug fixes found after the latest release;
It also comes with a couple of new features that did not make in 4.6.0:
The graphical accounting information tab in Sunstone is worth highlighting. It is accesible for the end user through the Cloud View to check their consumption, and for the cloud administrator through the Admin View, where she can check accounting information for a particular virtual data center.
---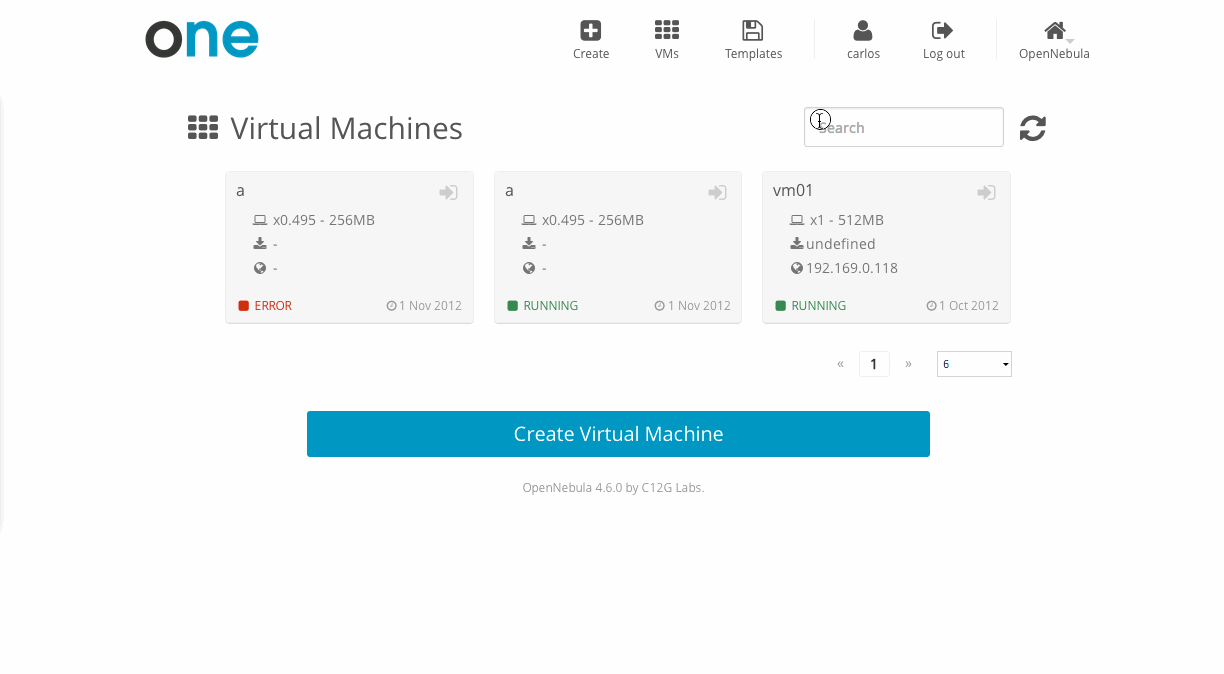 ---
For a more complete change log you can check the list of issues solved for this release. As always, make sure you read the upgrade guide before applying the new release.