Virtual Event, May 31 – June 2, 2022
Come share your insight at OpenNebulaCon 2022
📡 CFP open until April 20, 2022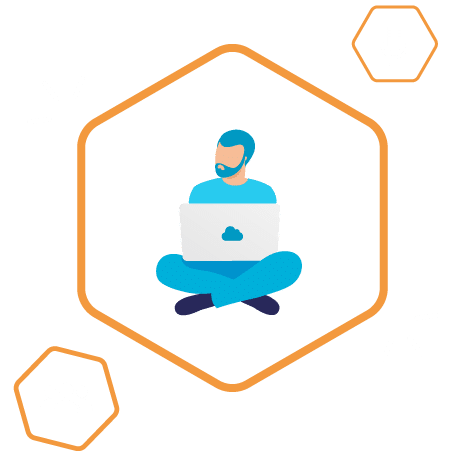 Do you have a story to tell or a set of experiences worth sharing? Speaking at the upcoming
OpenNebula

Con 2022
is a great opportunity to share ideas and collaborate with the community.
We are looking for content that's appropriate for people who are brand new to OpenNebula, as well as for experts, and everything in between.
For all of you first-time contributors, there is no need to feel intimidated. We strongly encourage first-time speakers to submit talks, and take a fresh look at your experiences using OpenNebula.
Whether you are an OpenNebula Practitioner, User, Architect, DevOp, Admin or Developer and have a unique perspective to share, give it shot!
Suggested topics include:
Latest developments in OpenNebula

Remarkable experiences and case studies using OpenNebula

Best practices and tools

"How-to" sessions for developers and technical teams

Integration with other cloud, virtualization and data center components

Inspirational stories

Any other topics that you feel are relevant to developers, users, researchers and other members of the community
The primary focus is on being able to provide insight to the community, and help open peoples' eyes to better practices, broadened perspectives, and to "nuggets of wisdom" that will bring value to others. To see examples of talks that have been accepted in the past, check out the recordings from our previous events at OpenNebulaCon.com
blanco
Need inspiration?
Need help with or suggestions for your presentation? We've got lots of ideas and are happy to discuss your talk ideas before you submit them. Just reach out to us!
Benefits
Speakers will have the opportunity to address a large audience of talented and influential cloud and open source experts!
Guidelines
Deadline for proposals is April 20th, 2022.
Speaker selection notifications will go out no later than May 2nd, 2022.
Each presentation slot will be approximately 10 minutes long. Subsequent to each presentation, a Q&A session is scheduled with the audience.
We welcome technical abstracts with a real benefit for the participants. Please, no sales pitches.
We plan to videotape all the presentations, and make the videos available online for free. If that isn't OK, just let us know in your proposal notes.
Contact Us


Look forward to helping you