Customers with an active OpenNebula Subscription and access to our Enterprise Edition, as well as users of our Community Edition, can now download a new version of OpenNebula 6.0! 🤓 EE Maintenance Release 6.0.2 and CE Patch Release 6.0.0.2 incorporate both of them several key improvements, including:
A number of backported new features:
Support to provision On-Premises Edge Clusters.
Support for DigitalOcean Edge Clusters.
Support for Google Compute Engine Edge Clusters.
Support for LXC profiles.
Support for list options in (un)lock CLI commands.
Support for OpenvSwitch in Firecracker.
Support for Vultr Virtual Edge Clusters.
Distribution packages for Ubuntu 21.04 and Fedora 34.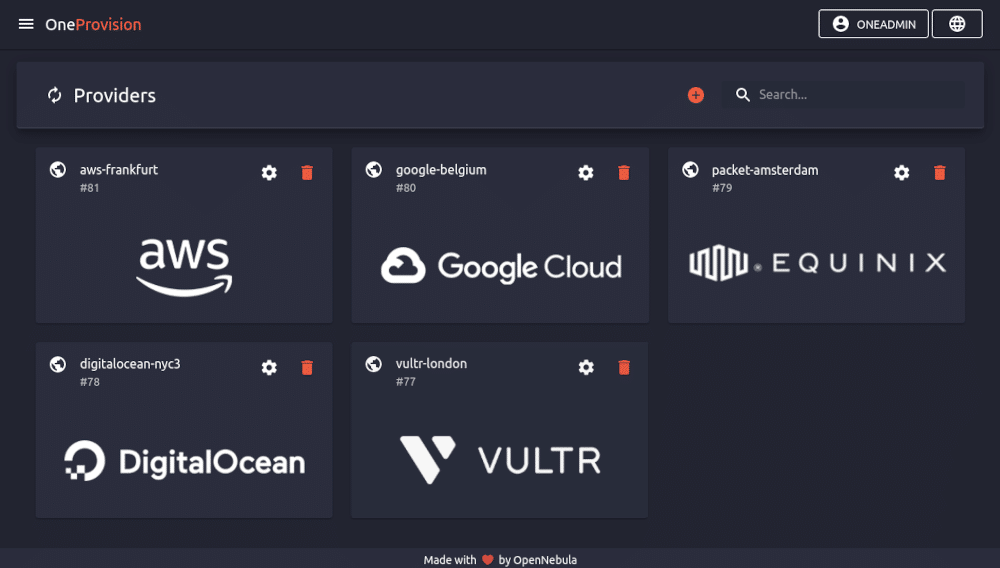 Several fixed issues:
Fix oneprovision ssh key transition from .ddc to .ssh-oneprovision.
Remove IO section from VM update configuration.
Fix parameter validation in onevm backup.
Fix elastic IP assigment on Edge Clusters on poweroff-resume cycle, initiated by monitor.
Fix automatic description extra newline for vCenter imported Wild VMs.
Fix Services start time not showed of no registration time.
Added VM warning message not shown in Service Tab.
Add remote connections to Cloud View.
Add redirect to login when session expires in FireEdge.
Fix Scheduler logging to std.
Fix disk persistency for 'onetemplate clone –recursive'.
Silence warnings on double load of RubyGems.
Add option to select vCenter template when importing an image to vCenter datastore.
Fix SYNC_STATE updates from monitor probe.
Fix for Wild VM rollback error when VM has snapshots in vCenter.
Fix 'onevntemplate instantiate' for PostgreSQL.
Fix for remote connection URLs in Cloud View.
Fix for Cloud View remote connections options.
Fix Sunstone error when try to delete recursive service template.
Fix vCenter error when adding a new network with cluster ID.
Fix Sunstone VM available remote connections.
A complete list of solved issues for both EE 6.0.2 and CE 6.0.0.2 can be found on GitHub.
And remember: if you are a customer with an active OpenNebula Subscription, you have immediate access to the packages for the new EE Maintenance Release 6.0.2. Please check your private repository through the Customer Portal.
Relevant Links