We would like to officially announce the OpenNebula Champion program. If you attended our last Conference, you're probably aware that for the past couple of months, we've been designing a program for our community members who are interested in becoming Champions for OpenNebula around the world.
Champions are passionate volunteers who work to connect, teach and spread OpenNebula. They represent OpenNebula and help to teach and spread OpenNebula, throughout the world. In the Champion Program page on GitHub you have complete information about what the program entails to, how the project is planning to support its Champions, and how to become an OpenNebula Champion.
This is the list of the first ever Champions of the OpenNebula project:
Jordi Guijarro Olivares, Cloud Infrastructure & Security Manager at CSUC
Florian Heigl, Freelance Consultant
Roland den Hollander, IT for Research at VU
Álvaro Simón, HPC System Administrator at UGent
Stefan Kooman, System Administrator @BIT, Ede
Jack Wadden, Senior Software Engineering Manager at Akamai Technologies, Inc.
Carlo Daffara, CTO at CloudWeavers Ltd
Pedro Dias, CTO at PTisp
Armando Escalante, President and COO at TLO (part of TransUnion)r
Eliot Eshelman, High Performance Computing Engineer at Microway, Inc.
John Walsh, School of Computer Science and Statistics at Trinity College Dublin
Daniel Dehennin, EOLE
Anton Todorov, Storpool
Khoder Shamy, Senior Cloud Architect at Fuze
Jose Angel Diaz, Coordinador Tecnologico at CENATIC
Marco Mancini, Advanced Scientific Computing Division at CMCC
Helmut Heller, LRZ.de
Sunday Ogwu-Chinuwa, linuxbsdos
Armin Deliomini, Runtastic
Antonio Fuentes, Systems and Security director at RedIRIS/Red.es
Karsten Nielsen, Unity3D
John Noss, FAS Research Computing Harvard
Boris Parak, Researcher & Cloud Specialist at CESNET, z.s.p.o
Roy Keene, Knight Point Systems
Alfonso Carrillo Aspiazu, Strategy Manager at Telefónica S.A.
Ravi Kumar, Founder Computer Port IT Solutions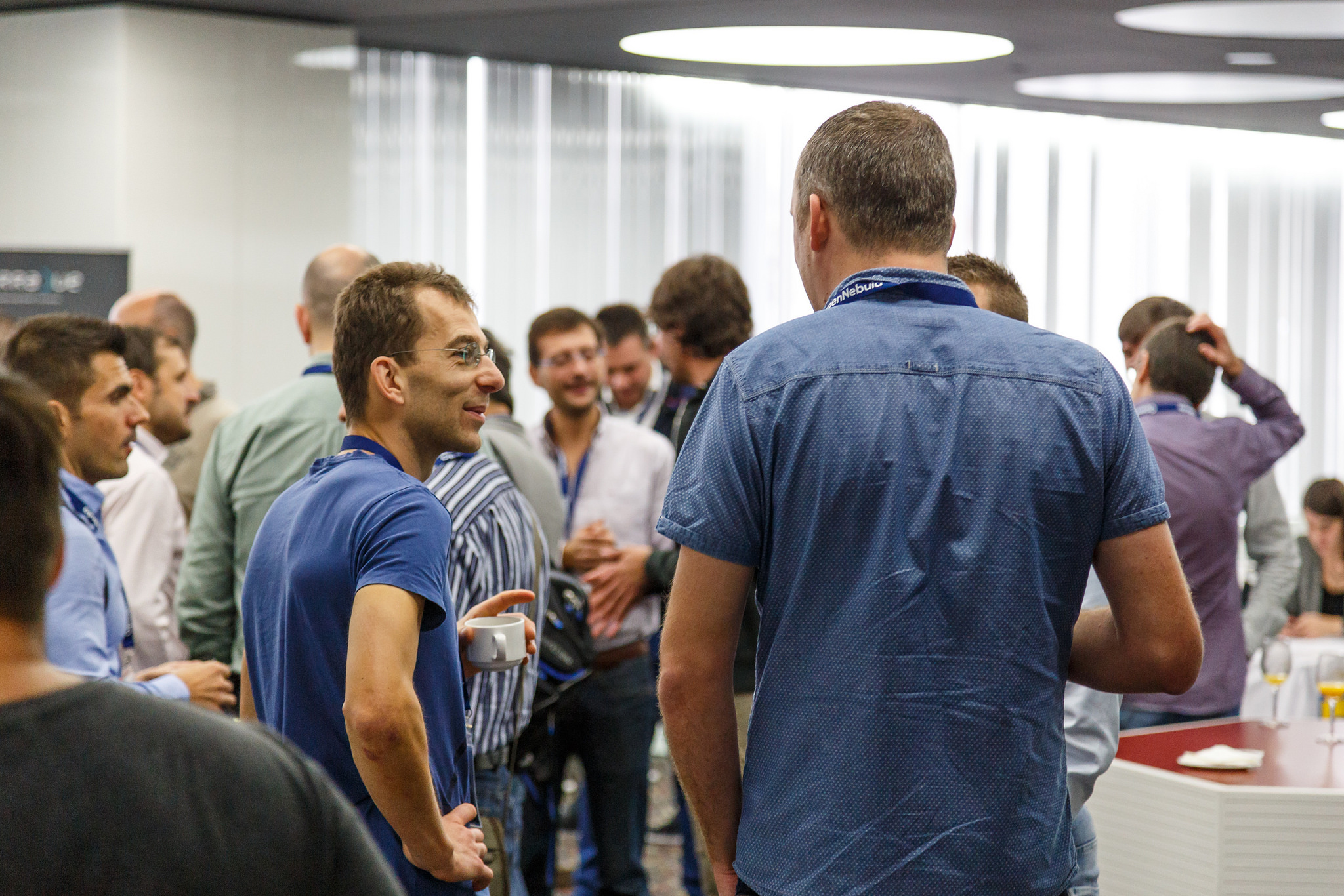 During the last years we have traveled all over the world delivering talks and hands-on workshops and organizing TechDays and Tutorials, where we have met a lot of amazing, enthusiastic, resourceful and engaged people. In order to continue with our journey, in a few days we will announce the schedule of OpenNebula Conferences, TechDays and Training for 2017. These events provide a great opportunity to raise awareness for the project and get more of you involved as contributors and users. As we scale the project to the next level, we need your help in spreading the message.
We look forward to your participation, and we would like to heartily thank our Champions and TechDay hosts!