We have a new addition to our Addon catalog, that delivers the necessary scripts for Windows Contextualization, in order to simplify and ease the use of Windows Virtual Machines in an OpenNebula Cloud.
Windows contextualization is now very complete and easily installable. This is an overview of the features that it offers:
Add a User.
Update the server Hostname.
Enable Remote Desktop.
Enable Ping.
Configure the Network, using the automatically generated networking variables in the CONTEXT CD-ROM.
Run arbritary PowerShell scripts available in the CONTEXT CD-ROM.
All this functionality is implemented by a very easily customizable PowerShell script.
The documentation also includes the procedure for installing and provisioning a Windows VM from scratch.
Links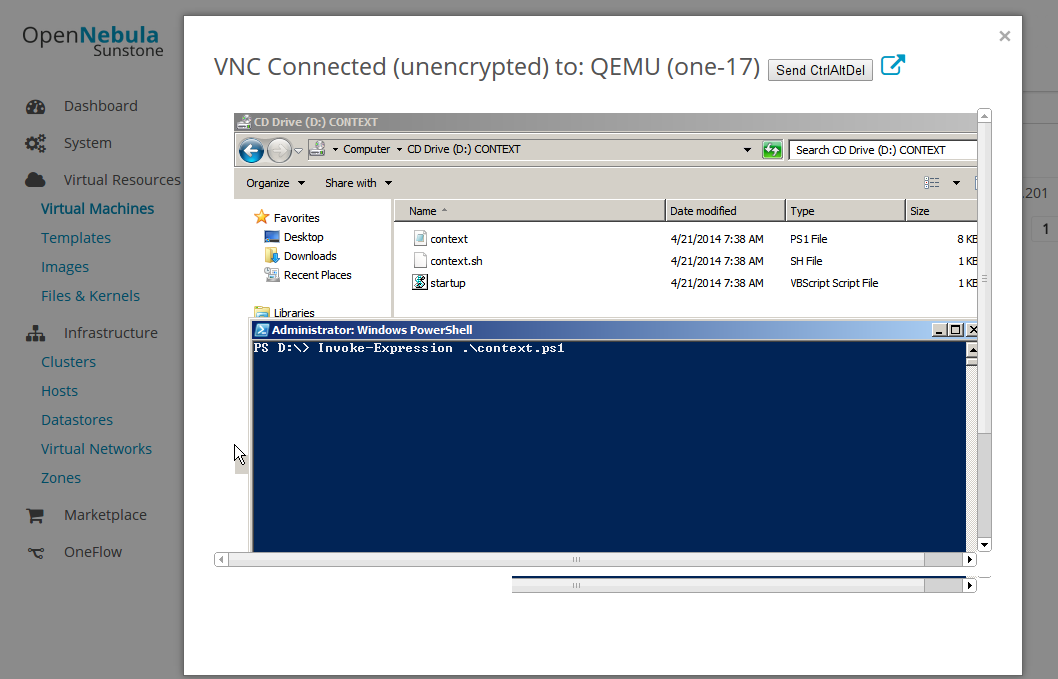 Big thanks to André Monteiro and Tiago Batista from the DETI/IEETA Universidade de Aveiro, since this addon is largely based on their work. The orginal guide is available here: OpenNebula – IEETA. André Monteiro is also part of the now official addon.