Last week we announced the first Sponsor for OpenNebula Conf 2015. Now it is time for No Limit Network, as part of our Silver Sponsors.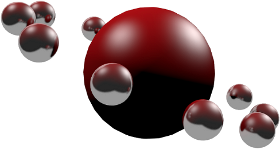 If you want to participate in OpenNebula Conf and meet No Limit Network and other OpenNebula users, remember that you are still in time for getting a good price deal for tickets. Also, if your company is interested in sponsoring OpenNebulaConf 2015 there are still slots.
About No Limit Network
Created in 2013, located in Clermont-Ferrand, France, No Limit Network has already proved its reliability. Our business is focused on your needs and demands. The best way to do so, is to build with you a long term collaboration.
We deliver the OpenNebula platform and added our own marketplace to provide customized and personalized applications. We can ensure you to adapt your applications to OneFlow system. We can provide fully managed and monitored solutions from simple to more complex workflow. We are IT experts as well, so we are able to help and advise on your settings improvements or application development. Member of RIPE NCC, independant, we are providing a different and customer-centric Cloud vision.
Nicolas Bélan — CEO – No Limit Network