Interested in knowing more about OpenNebula on VMware?
In a few weeks, we are organizing out first Cloud TechDay focused on using OpenNebula on VMware environments. Join our technical experts from OpenNebula by OpenNebula Systems for a hands-on workshop on cloud installation and operation on VMware. You'll get a comprehensive overview of OpenNebula and will be equipped with the skills to take this back to your company and implement right away.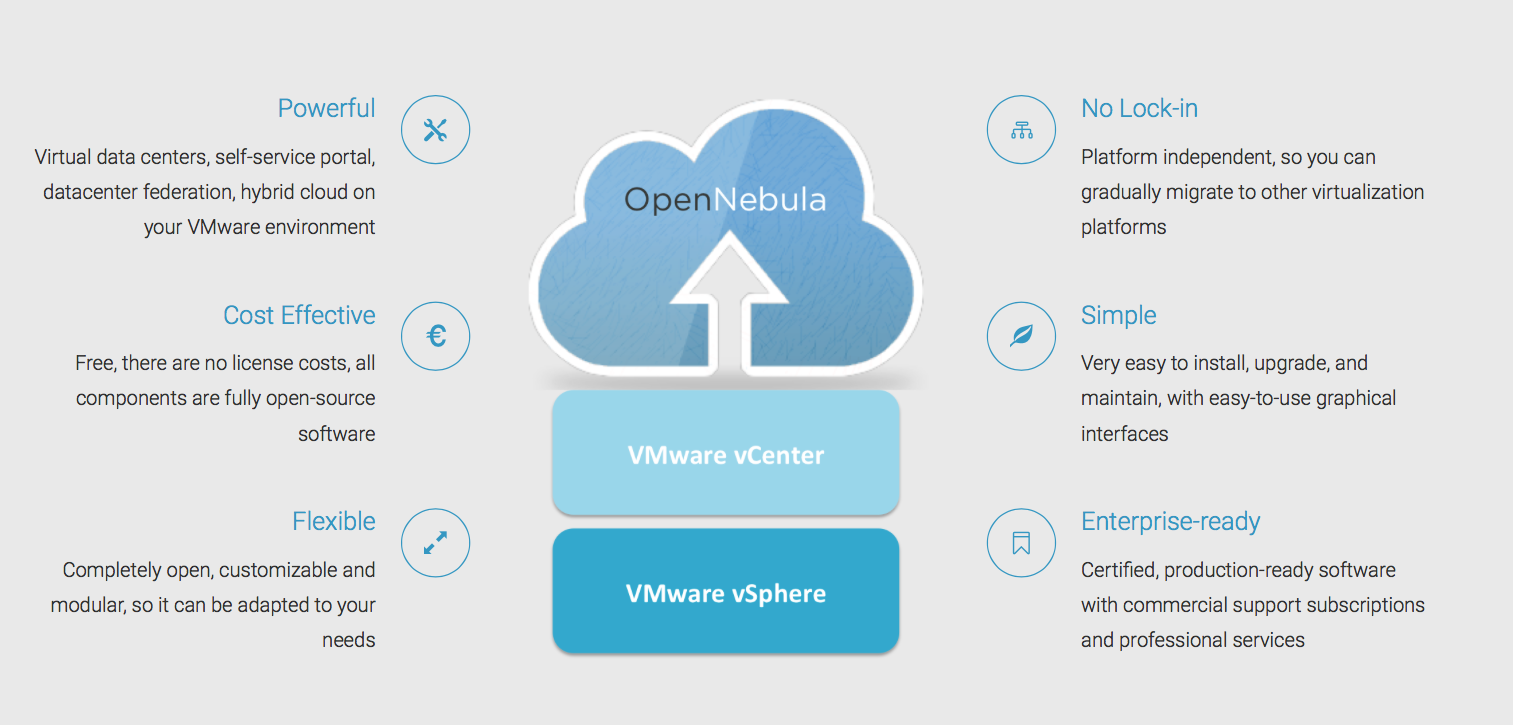 OpenNebula is intended for companies willing to create a self-service cloud environment on top of their VMware infrastructure without having to abandon their investment in VMware and retool the entire stack. OpenNebula exposes a multi-tenant, cloud-like provisioning layer on top of vCenter, including features like virtual data centers, data center federation or hybrid cloud computing to connect in-house vCenter infrastructures with public clouds.
OpenNebula seamlessly integrates with existing vCenter infrastructures to leverage advanced features -such as vMotion, HA or DRS scheduling- provided by the VMware vSphere product family. OpenNebula does not interfere in existing VMware procedures and workflows. Resources like VM, VM templates, datastores and networks can be easily imported from vCenter infrastructures to OpenNebula.
[av_gallery ids='9216,8901,7088′ style='thumbnails' preview_size='portfolio' crop_big_preview_thumbnail='avia-gallery-big-crop-thumb' thumb_size='portfolio' columns='3′ imagelink='lightbox' lazyload='avia_lazyload' av_uid='av-tqq8qk']
For more information and registration, please visit the TECHDAY CAMBRIDGE, MA web page.
We look forward to your participation!