After having to postpone the event several times due to the pandemic, this year we've finally been able to resume our annual OpenNebula Conference! 🎉 It came with a twist, tho: as we announced in late 2021, from now on the OpenNebulaCon will be a free virtual event.
Having started the preparations of the event several months ago, we had a clear idea of what we expected from this conference… but reality ended up exceeding our expectations! 🤓 The advantage of having a virtual conference was that industry professionals from all parts of the world were able to join us, interacting with the audience via live chat throughout all the sessions and providing a real-time virtual experience that was absolutely great.
40 speakers from 25 different organizations joined us last week for this major community event, offering expert-led sessions, use cases, and technical deep dives where attendees learnt about specific case studies, discussed best practices and lessons learned, watched amazing demos, and shared valuable technical tips.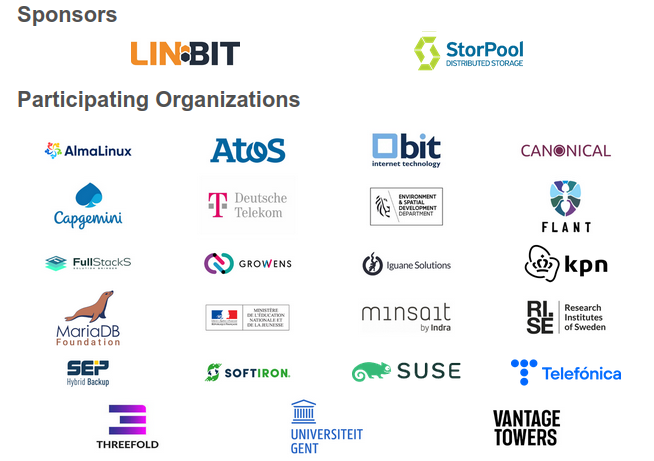 We are really thankful to everyone who participated in the event and made this one of the best conference experiences that we've ever had! 👏 And special thanks to this edition's sponsors: LINBIT and StorPool!
All the recordings of the OpenNebulaCon 2022 are already available both on YouTube and Swapcard ⬇️ Enjoy!