Welcome to our monthly newsletter! 👋 Sign up now to get timely updates on new releases, community events, tutorials, workshops, webinars, cool hacks, and much more!
Technology
Here at OpenNebula Systems the fun never stops, so after releasing in May our latest LTS version—the amazing OpenNebula 6.4 "Archeon"—our Engineering Team has been quite busy working on the next bunch of new features and enhancements to incorporate into OpenNebula. Stay tuned because we'll soon be releasing EE Maintenance Release 6.4.1! 📡
In the meantime, we've been working with our friends from Iguane Solutions to produce a new stable version of the Terraform Provider! It is now based on Terraform SDK v2, which includes a number of new features like Diagnostics, improved acceptance tests, support for Resource-Level, and Field-Level descriptions, and much more… so don't forget to check it out! 🤓
Community
For several months, since we launched our Multi Cloud landing page—explaining how to use OpenNebula's new provisioning tools for automating the deployment and management of remote resources from public cloud & edge providers—a number of corporate users and customers have expressed to us their interest in using OpenNebula for managing their private infrastructure at the edge too.
That's why we've decided to improve our Edge Cloud landing page to explain to all of you how to do precisely that! As it happens, you can also use OpenNebula to integrate your own edge resources into your private cloud, creating what we've called a "Private Edge Cloud". This is how we provide a consistent application and operations experience across your entire Enterprise Cloud⁠—from your core data center all the way to your edge nodes. Cool, init? 😎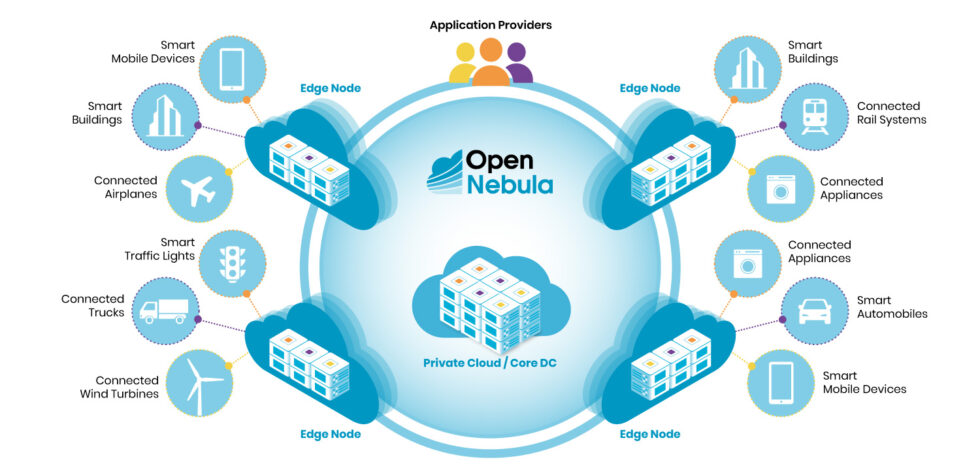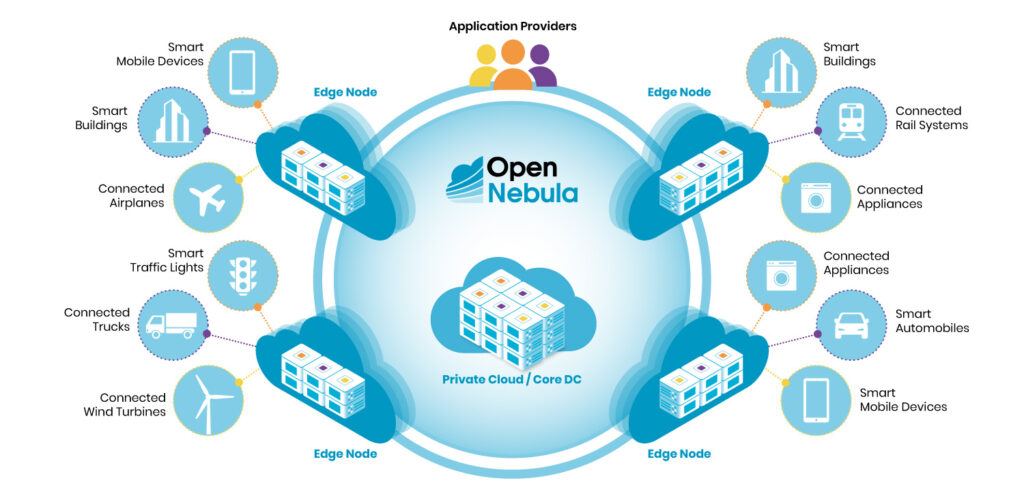 Outreach
Mark your calendars for the Eclipse Foundation's SAAM Conference on Cloud, which will take place on October 25 as a co-located event with EclipseCon 2022! It will bring together industry experts and researchers working on innovative software and systems solutions for the next generation of edge-cloud computing continuum. Many thanks to the organizers for inviting OpenNebula to participate in the event as Keynote Speakers! 🥰
And speaking of major events… don't forget that all the recordings of the recent OpenNebulaCon 2022 are already available on-demand! 📺