ONEedge @ Madrid Tech Show 2021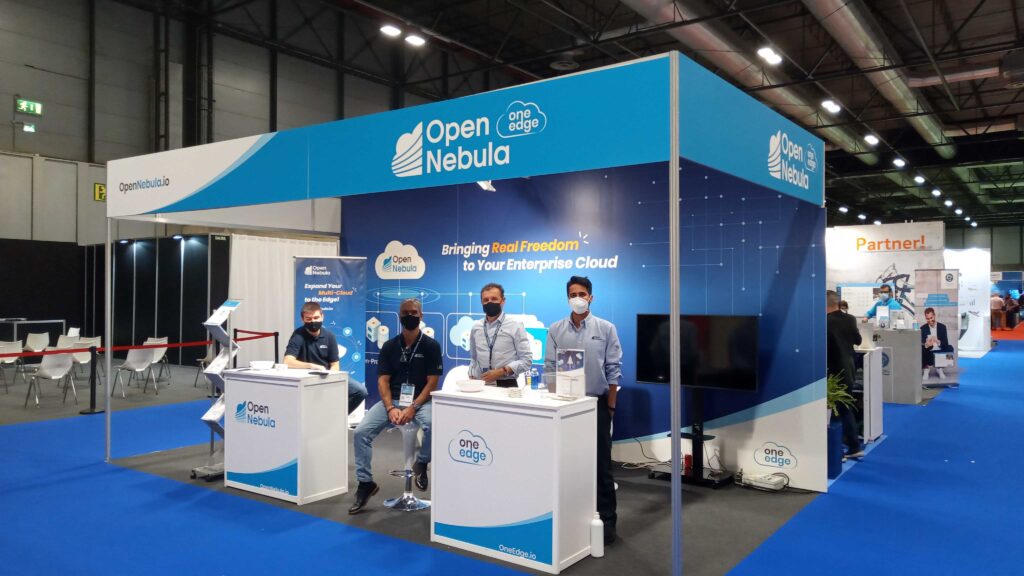 This past October 27-28, 2021, we were thrilled to be able to participate in the Cloud Expo Europe event in Madrid, Spain, our first physical event since March 2020! 🤓 Like for many other colleagues in the IT sector, this event presented for us a full re-entry into the world of on-site, face-to-face events—an exciting milestone after a long and intense two years. And it was quite an event to kick off this exhilarating return, with several theatres distributed to host the various branches of the 🇪🇸 Madrid Tech Show, which brought over 7,500 attendees to the Spanish capital. Quite a success!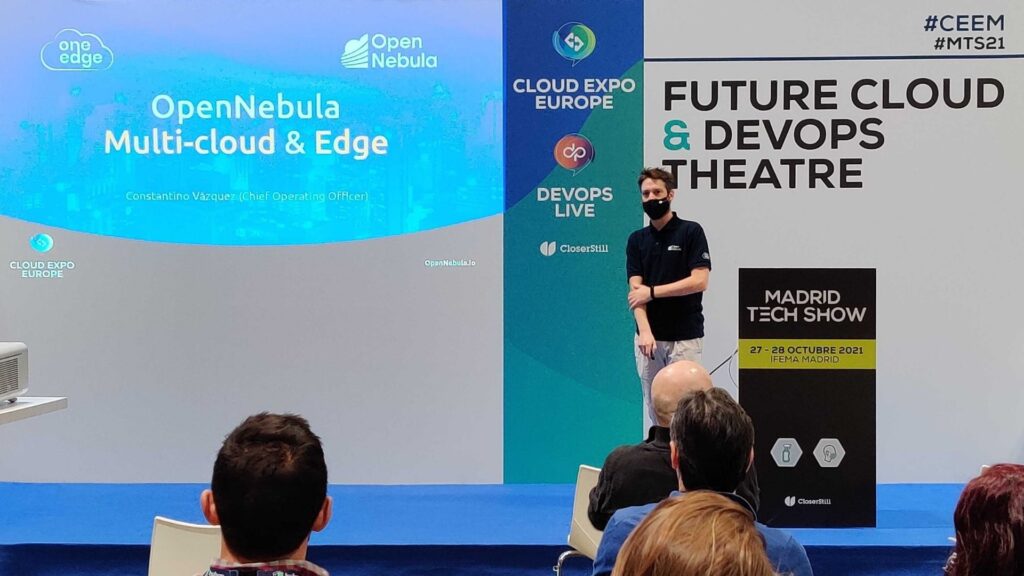 Of the over 300 different presentations given by technology companies from around the world, we at OpenNebula had the opportunity to showcase OpenNebula's new ONEedge features; first, in a presentation given by Tino Vázquez, our Chief Operating Officer, on "Deploying a Multi-cloud and Edge environment with OpenNebula for VMs, Containers and Kubernetes".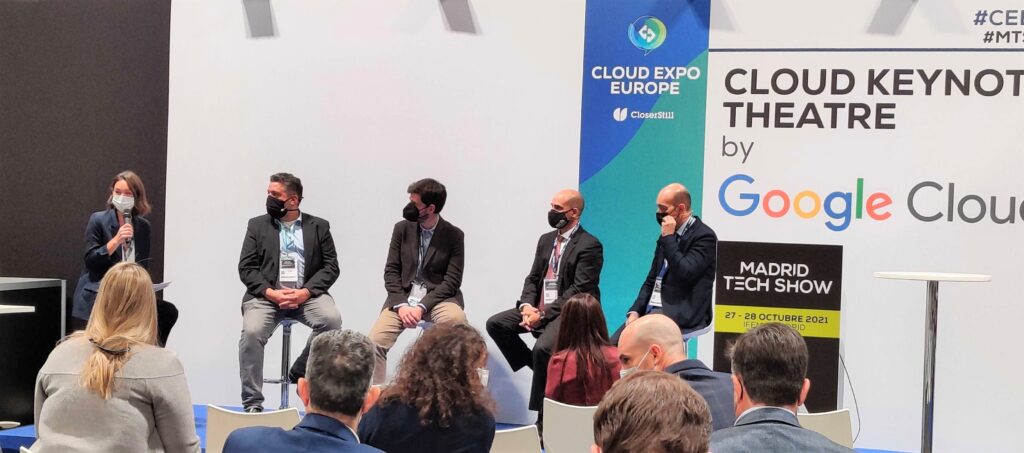 Secondly, Alberto P. Martí, OpenNebula's VP of Open Source Community Relations, participated in a Forum Discussion on the future implications of the European project GAIA-X at the Cloud Keynote Theatre, along with colleagues from ITI, OVHcloud, and T-Systems. This was clearly one of the top panels of the event!
Apart from attending various sessions at the expo, we also had a set-up for providing live demos to people interested in the new multi-cloud and edge computing capabilities we are developing as part of the ONEedge project. Ending things with a blast, and the results for the raffle will be announced soon. So stay tuned! And may the Source be with you!