Last week we had the honor to give a keynote about HPC Cloud Computing with OpenNebula at the High Performance Cloud Computing Day hosted by the SARA supercomputing center and the Big Grid project to officially inaugurate its new HPC Cloud infrastructure. It was really impressive to see the work done by the HPC Cloud team during the last two years. It was 2009 when we had the first technical discussions with this team about how to build an IaaS cloud that could address the challenging needs of the HPC community. At that time, they had the vision to understand the full potential of cloud computing for High Performance Computing, and since then they have done pioneering, innovative work that is now helping others to follow the same path. Moreover, from the beginning they involved the users in the testing of the platform to make sure the final infrastructure would fully address their needs.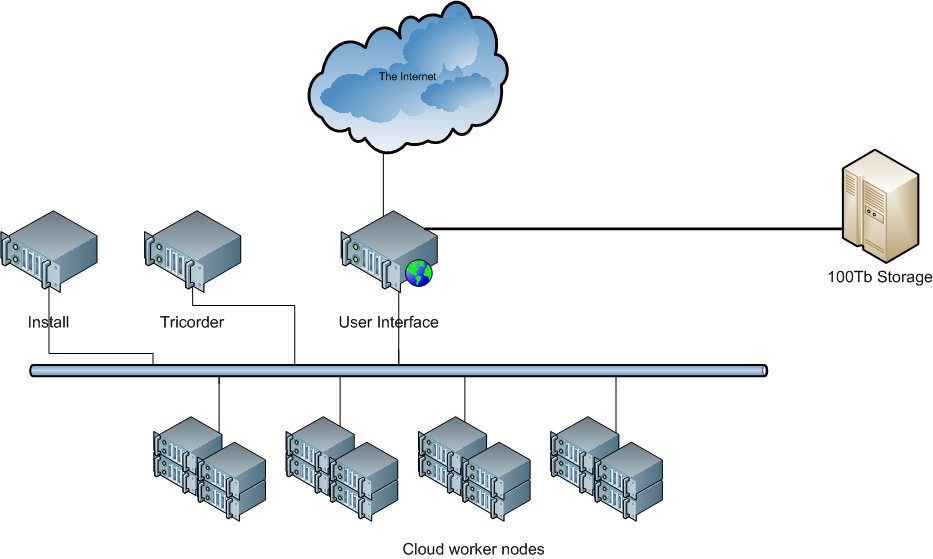 Picture courtesy of SARA
One very interesting aspect of the event was the active participation of the users. Most of the presentations showed the benefits of the new cloud system for their research in a very clear "before and after" comparison. The new HPC Cloud system is supporting research in different fields such as Bioinformatics, Ecology, Geography or Computer Science. There was also a demo market with live demonstrations by researchers on the Cloud, where we could see OpenNebula 3.0, the engine inside SARA's HPC Cloud, running. The inauguration event finalized with the festive launch of the new HPC Cloud infrastructure. We are really excited to see how SARA's HPC Cloud is now running in production. So, congratulations for the SARA's HPC Cloud Team!.