Next week we are organizing a TechDay in Sofia, Bulgaria organized by our friends from Storpool.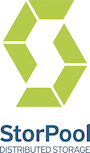 As usual we will have a tutorial in the morning and some talks in the afternoon:
15:00 – 15:30: OpenNebula at virtion

Michael Kutzner, Owner and CEO of virtion GmbH
Introduction to virtion
Opennebula@virtion

private and hybrid clouds
self service – Sunstone
API integration
VM Management
Customer integrations

Storpool

Opennebula integration
Virtion use cases

Outlook

Integrate neW storpool features
Multi site
15:30 – 16:00: Disaster Recovery solution with OpenNebula and StorPool
Boyan Krosnov,Chief of Product of StorPool
In this talk we'll explore a DR solution based on OpenNebula, developed by StorPool and deployed at a financial services organization. This solution represents a break-through for OpenNebula and StorPool technologies in a very conservative sector.
The solution uses two OpenNebula orchestrators using the federated identities scheme and two StorPool storage systems connected to each other with an encrypted site-to-site link.
It highlights how easy it is to extend OpenNebula to perform additional functionality, even without modifying the upstream OpenNebula software.
16:30 – 17:00: Demo OpenNebula and VMware vCenter

Javi Fontán, OpenNebula Developer

In this demo OpenNebula will be shown managing a vCenter infrastructure.
Make sure you register soon as the seats are almost gone! There will be a live stream of the event so stay tuned for more information.
See you in Sofia