The third ever OpenNebula International Conference is getting closer and we are proud to announce the first Gold Sponsor for the event, ungleich GmbH.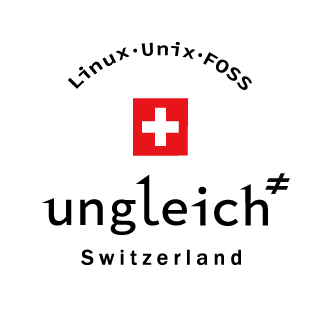 ungleich, meaning not equal (≠) in German, is the number one Linux infrastructure company in Switzerland, specializing in design, implementation and maintenance of Linux infrastructures. The highly skilled, multidiscipline team at ungleich provide the services of a local System-Administrator, but more efficiently and with higher availability.
OpenNebula is used by ungleich to provide high availability (HA) hosting in Germany and Switzerland. The ungleich HA hosting uses a variety of Open Source Software like Django, cdist or GlusterFS ; OpenNebula plays a central role for offering hosting.
As you may already know OpenNebula Conf will be held in Barcelona from the 20th to the 22nd of October 2015. Visit the ungleich booth to learn how OpenNebula is used in hosting and in customers projects. Find out how small to large scale hosting infrastructures are configured with the configuration management system "cdist", the Swiss made Configuration management system.
If you want to participate in OpenNebula Conf and meet ungleich and other OpenNebula users, remember that you are still in time for getting a good price deal for tickets. Also, if your company is interested in sponsoring OpenNebulaConf 2015 there are still slots.