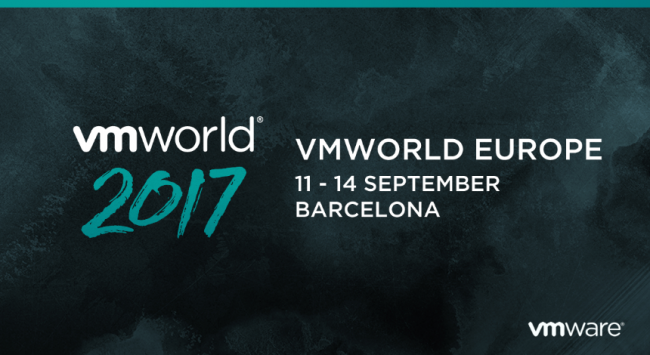 Next 11-14 September VMworld 2017 EU will be held in Barcelona. This is a must attend event where almost everyone with an interest in virtualization and cloud computing will be networking with industry experts.
The OpenNebula team will be present in the VMworld with a booth dedicated to showcase the new vOneCloud 3.0, which incorporates OpenNebula 5.4, the open source replacement for VMware vRealize. There will be a focus on new features like enhanced network and storage management, support for linked clones, disk resizing, save-as template functionality for VMware VMs, disk save-as functionality, automatic storage scheduling, storage quotas and many more.
If you are planning to attend VMworld next week, make sure you register and do not forget to come around our booth, E430. You will be able to see in a live demo how a VMware based infrastructure can be turned into a cloud with a slick, fully functional self-service portal to deliver a VM catalog to your end users, in 5 minutes!.