Last week we launched a survey to collect feedback from our community regarding what is their preferred interface for cloud consumers and how we should invest our resources in cloud API enhancement and development. The survey was open for two days receiving feedback from almost 200 OpenNebula clouds.
Targeted to OpenNebula cloud administrators, our aim was firstly to have information about the level of use of the two cloud APIs offered now by OpenNebula, namely AWS and OGF OCCI. The results show that:
38% do not expose cloud APIs, their users only interface through the Sunstone GUI
36% mostly use the AWS API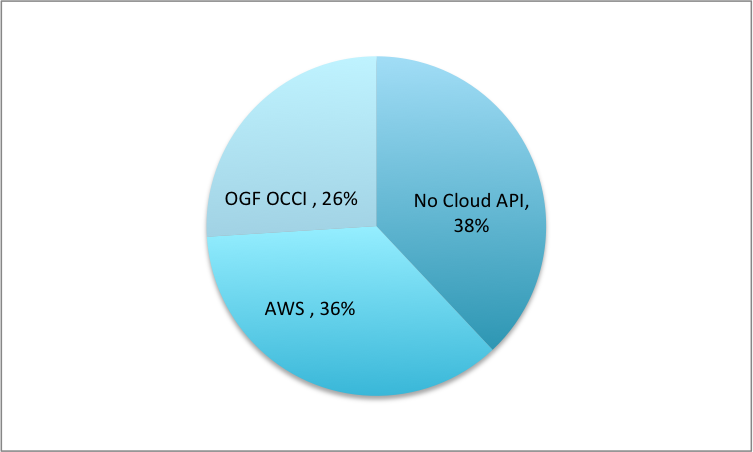 Then we asked how they would like us to invest our resources to enhance the Cloud APIs. The results show that:
47% to enhance the existing AWS API implementation
21% to enhance the existing OGF OCCI implementation
10% to implement the OpenStack API
10% to implement the vCloud API
6% to implement the Google Cloud API
6% to implement the DMTF CIMI API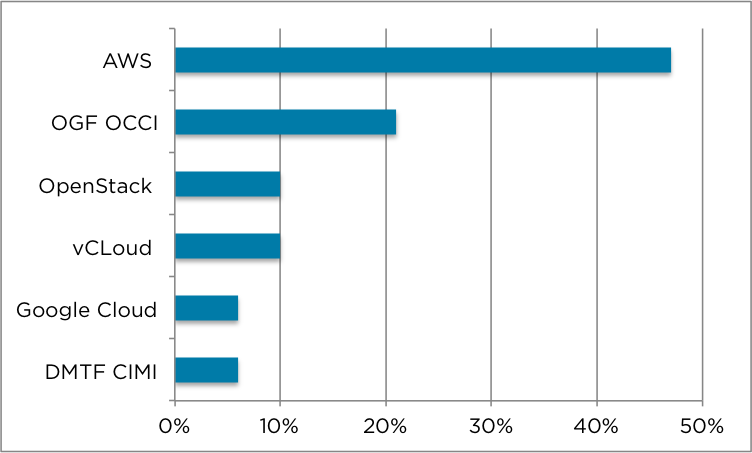 We also received many valuable additional comments mostly stating that "AWS is the de-facto standard and an executive-friendly selling point", "OGF's OCCI is the only independent community-driven standard", "OpenStack API is still not stable and fully documented", and "Google Cloud API represents a big opportunity in the medium term".
Guided by these results, our plans for the near future are to enhance and extend our implementation of the AWS API and to offer OCCI compatibility through the rOCCI component. Of course, if your organization is interested in implementing one the less demanded Cloud APIs, we can provide you with the needed support.
Thanks a lot for your feedback!