Centralized clouds are not appropriate for applications that require moving large amounts of distributed data or with interactive users that require low latency and real time processing, like Internet of Things (IoT), video streaming, gaming and many mobile applications. These applications require pushing data and processing away from centralized data centers to the extreme of the network closer to users where possible, this is called edge or fog computing.
Telecommunications companies are in a unique position to solve this problem because central offices (COs) are usually located close to their customers' premises and thus close to IoT devices. In addition, COs can be transformed into clouds. Similar to the cloudlet concept, in which small-scale cloud datacenters at the edge of the Internet are used to support resource-intensive and interactive mobile applications, this can extend IoT service providers' computing facilities to the network edge.
There are several initiatives to achieve this goal, mainly built around mobile-edge computing (MEC)—a network architecture concept that enables cloud-computing capabilities and an IT service environment at the edge of the cellular network. Among these, the Central Office Re-architected as a Datacenter (CORD) initiative seems to be better suited for convergent telecoms, as it integrates network function virtualization (NFV) and software-defined networking (SDN).
Telefónica is utilizing open-source OpenNebula and ON.Lab's ONOS to prototype a new generation of CORD-based Central Offices that are fully IPv6 compliant and allow for the deployment of programmable services rather than the traditional black box solutions provided by proprietary solutions. Telefónica's OnLife project aims to virtualize the access network and give third-party Internet of Things application developers and content providers cloud-computing capabilities at the network edge.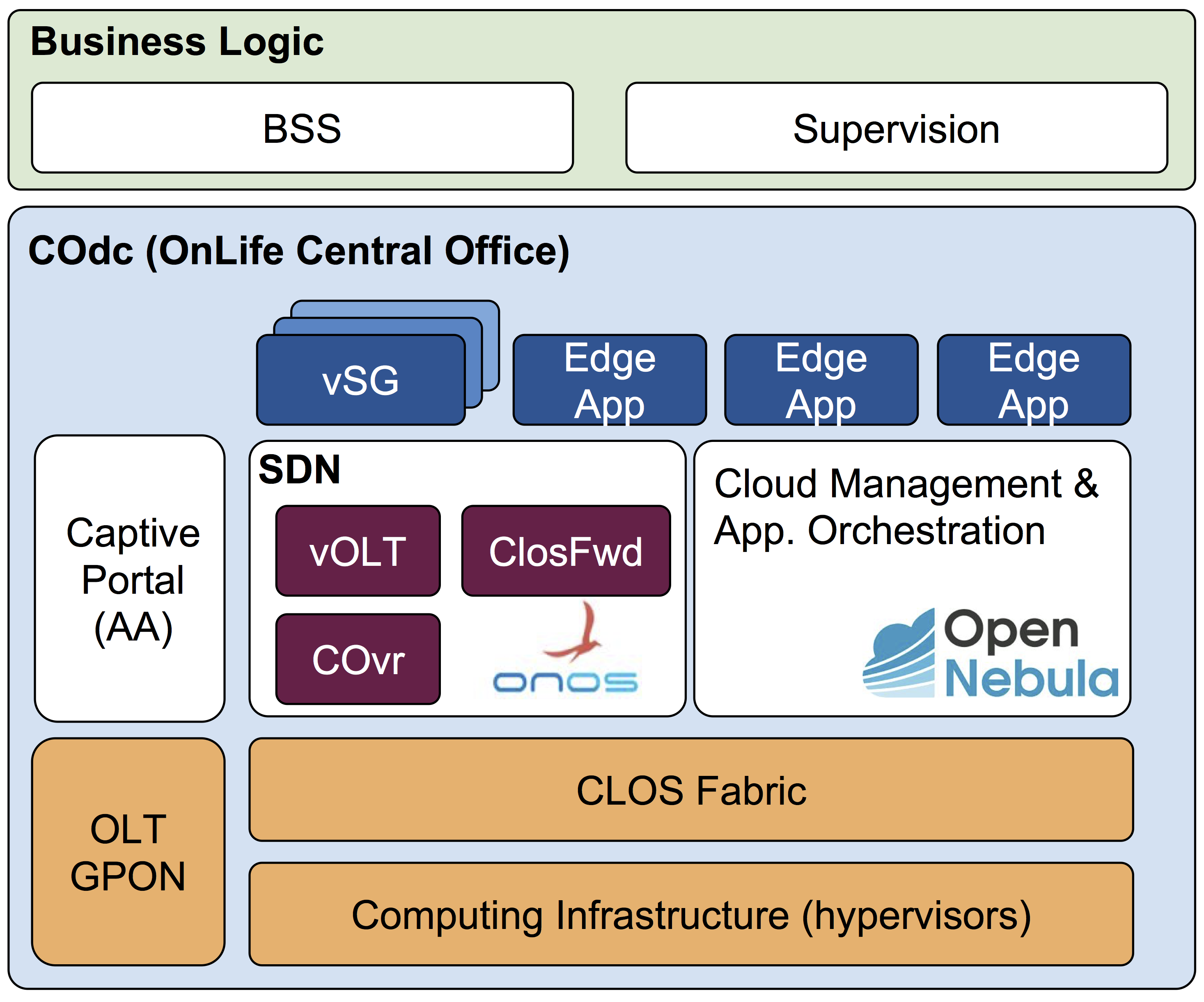 If you want further details about how Telefonica is using OpenNebula to build its Edge Computing platform you can download the paper "Extending the Cloud to the Network Edge" or attend the Telefonica keynote "Fast Prototyping of a C.O. into a purpose built Data Center for Multi-access Edge Computing" in the upcoming 5th edition of the OpenNebula Conference in Cambridge, MA, 19-20 June.