Welcome to our monthly newsletter! 👋 Sign up now to get timely updates on new releases, community events, tutorials, workshops, webinars, cool hacks, and much more!
Technology
As we announced last month, our Engineering Team has been working hard—while planning their well-deserved summer holidays—in producing the first Maintenance Release of our new Enterprise Edition LTS series: OpenNebula 6.4.1 EE! As usual, this exclusive version for customers with an active OpenNebula Subscription incorporates additional bug fixes and software patches with minor enhancements developed by OpenNebula Systems.
But that's not all we've been working on! Stay tuned, because next month we'll be announcing a series of improvements in our support for Kubernetes! In the meantime, we've produced an amazing new screencast in case you need to kill some time during the holidays… What better entertainment than learning how to easily deploy Kubernetes clusters on an OpenNebula multi-cloud environment using AWS bare-metal resources? 😜
Community
Actually, here you have another suggestion for these days: a recent blog post explaining why OpenNebula is becoming the leading open source alternative to VMware! This piece brilliantly summarizes the main reason why an increasing number of corporate users are deciding to migrate their existing VMware infrastructure to OpenNebula. If you are starting to feel tempted too, don't forget to check out our new Competitive Pricing Review! 😉
In July we've also made two great announcements to our community. We've signed a collaboration agreement with ThreeFold Tech, the highly-innovative open source edge computing company running the global ThreeFold Grid. And, as if that wasn't exciting enough, a week ago we learnt that our latest Horizon Europe proposal, summing up nearly 6 million EUR for research & innovation on edge computing, has been approved by the European Commission! 🎉 More details coming soon!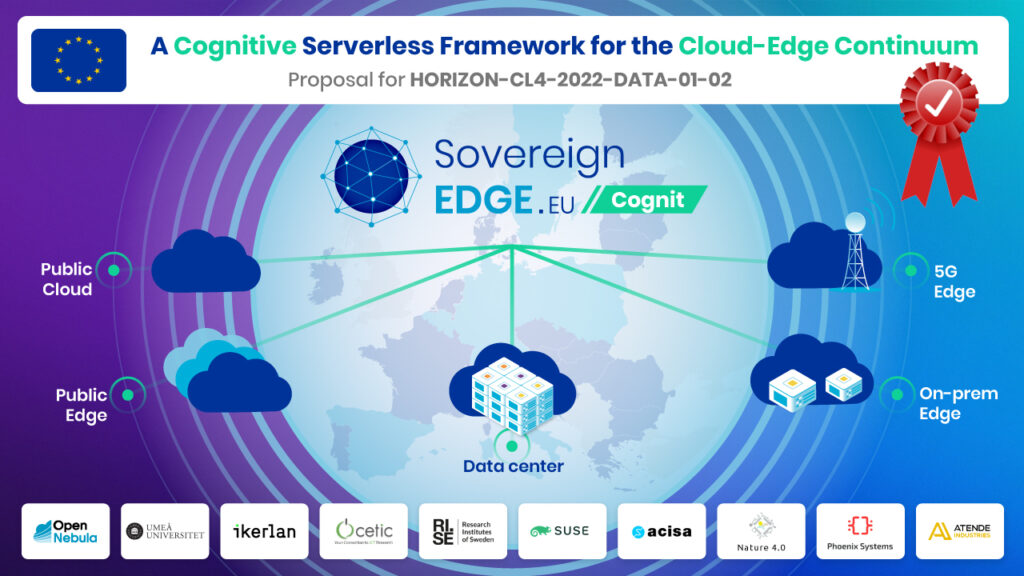 Outreach
After the summer break we'll be publishing the full calendar of events and tech fairs in which we are going to participate during the rest of the year. In the meantime, if you are planning to visit un in Spain at the second edition of Cloud Expo Europe Madrid (October 26-27, 2022), here you can have a taste of what's going to be one of the main themes at this year's edition: tech sovereignty.
Enjoy your holidays, y'all! 🏖️