OpenNebula 5.12 "Firework"—whose first beta was announced earlier this month—is the seventh stable release of the OpenNebula 5 series. The main focus has been to better support cloud infrastructures with several thousands of physical hosts, running tens of thousands of VMs, distributed cloud/edge and HA deployments, and micro-VMs for innovative serverless deployments and secure multi-tenant container-based services.
A few weeks ago we confirmed the much-expected integration with Firecracker for supporting innovative serverless deployments. Firecracker is a virtual machine manager widely used by Amazon Web Services (AWS) and designed for managing lots of tiny virtual machines (micro-VMs) on a server. Here you can couple the security of traditional VMs with the agility of containers, combining different workloads on the same OpenNebula instance. OpenNebula 5.12 has been named after the Firework Nebula to celebrate this integration 😉

Today we are extremely happy to announce that we have released a new version of the OpenNebula 5.12 Beta that comes with seamless integration with the Docker Hub marketplace, permitting direct execution of Docker Hub images using KVM/LXD/Firecracker in your OpenNebula cloud. This brings all of the current application container management right square in-line with OpenNebula! 💪
Want to know more about this amazing integration?
Find more details about OpenNebula 5.12 "Firework" in the Release Notes.
Watch our latest on-demand webinar on Firecracker to see how to deploy Docker Hub images as micro-VMs and to learn more about this new integration from OpenNebula and AWS experts.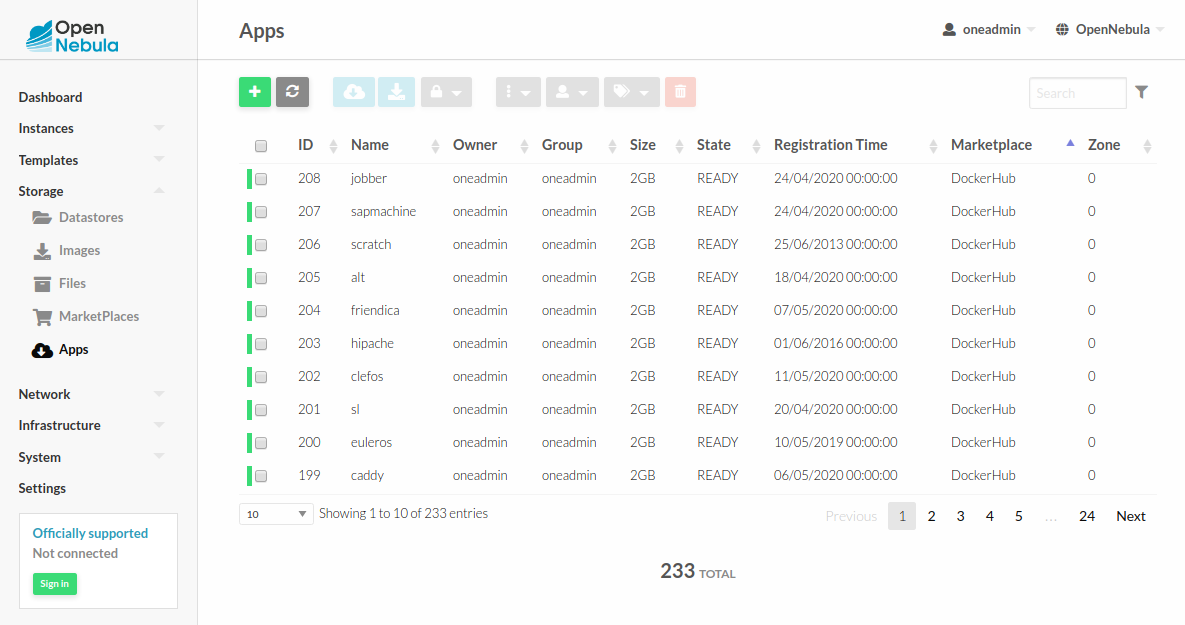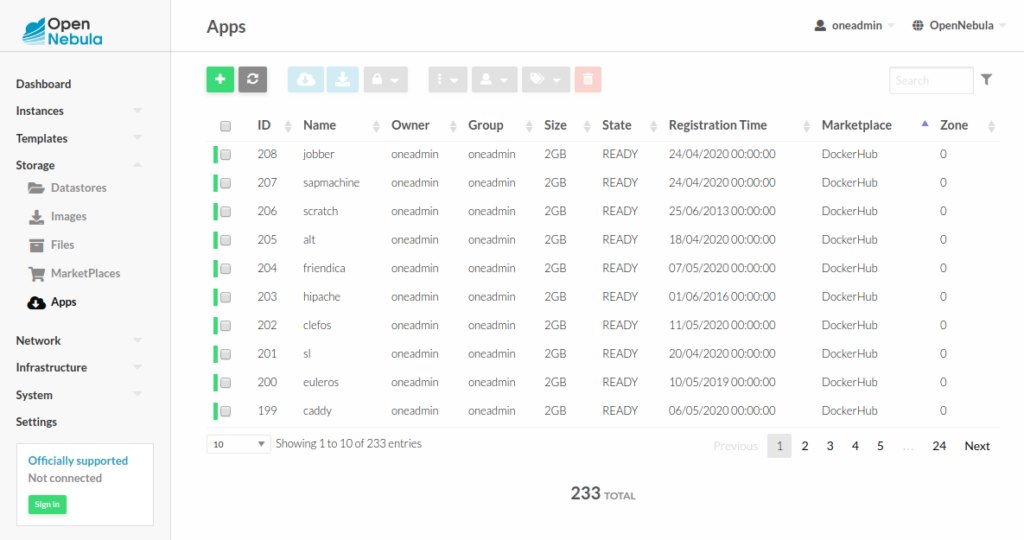 The OpenNebula Team is now transitioning to "bug-fixing mode". Note that this is a first beta release aimed at testers and developers to try the new features, and we welcome you to send feedback for the final release. Please check the known issues before submitting an issue through GitHub. Also note that for this beta version there is no migration path from the previous stable version (5.10.5) nor migration path to the final stable version (5.12.0). A list of open issues can be found in the GitHub development portal.
🚀 Download it and give it a whirl!