The Enterprise Edition of OpenNebula is a tested, hardened, and production-ready version that incorporates additional bug fixes and software patches with minor enhancements developed by OpenNebula Systems.
While we make all our products open source under the Apache License Version 2.0, the packages of our Enterprise Edition and the Enterprise Tools we've created for Corporate Users are distributed under commercial license terms only available to those customers with an active OpenNebula Subscription.
🌟 The OpenNebula 6.6.3 EE STS maintenance release comes with a number of backported new features:
Revise and enhance your operations with 'onedb change-body' for optimal appending.
Allow 'onedb purge-history' to seamlessly delete the history record of individual Virtual Machines (VMs).
Improved error logging with 'onehost sync'.
Expanded your VM operation permissions with 'sched-action' and 'sg-attach'.
Marketplace download app stepper now filters only present DS of type images.
Get pointed to layout configuration files with improved help messages on list commands.
Added VCPU to the VMs pool list. For those upgrading from previous versions, the VCPU will appear after the VM's first update. Use 'onevm update –append' to force VM update.
We have added a guide for replacing a failing OpenNebula front-end host.
The backup dialogue in FireEdge Sunstone has been enhanced, making datastore selection optional when unnecessary.
Support has been added to delete "in-chain" disk snapshots for tree layouts (qcow2).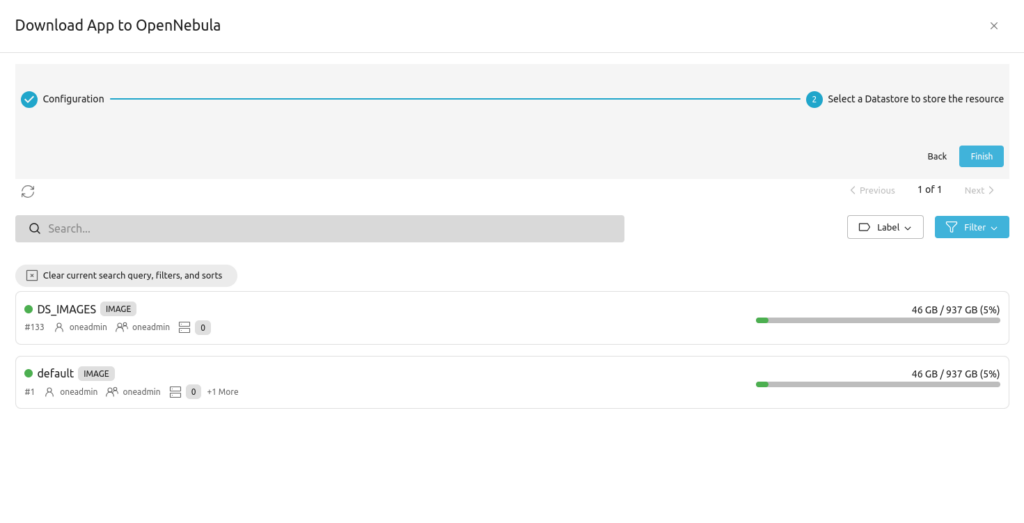 Check the release notes for the complete set of new features and bug fixes.
Relevant Links