Beta version 2 is ready!
You will have seen our communication a few weeks ago announcing the exciting release of OpenNebula v.5.8 "Edge" – Beta version, which has been available for download. It was a first look at the exciting new capabilities on which we have been working with a focused attention on providing edge computing capabilities in OpenNebula, as well as bringing broad enhancements recommended by our User Community.
Now, we are excited to announce the release of our Beta Version 2. We got some great feedback from the Community over the past few weeks. While we have addressed some code fixes, we also introduced a few additional features:
We have added a new option for searching and filtering VM's.
From a vCenter perspective, the ability to migrate datastores and clusters is now operational.
And you can see below the template for LXD containers!!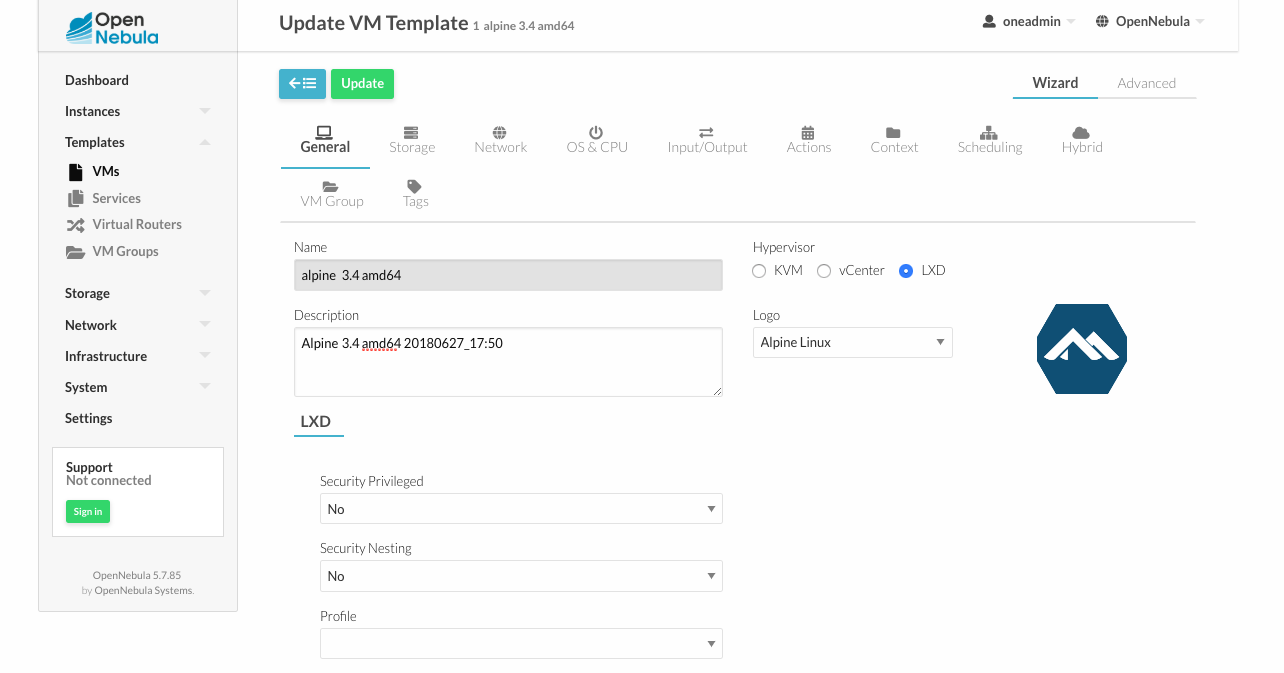 Once again, here's a reminder that this is a beta release. Its aim is for testers and developers to try the new features, and to send more feedback for the final release. Also note that being a beta, there is no migration path from the previous stable version (5.6.1) nor a migration path to the final stable version (5.8.0). A list of open issues can be found in the GitHub development portal.
Relevant Links