Would you have thought that 10 years have passed since the open source pioneers of the private cloud industry have launched the OpenNebula project?.
Indeed, this week marks 10 years since the founding of OpenNebula and the kick-off of our first software release cycle, a technology preview released in March 2008.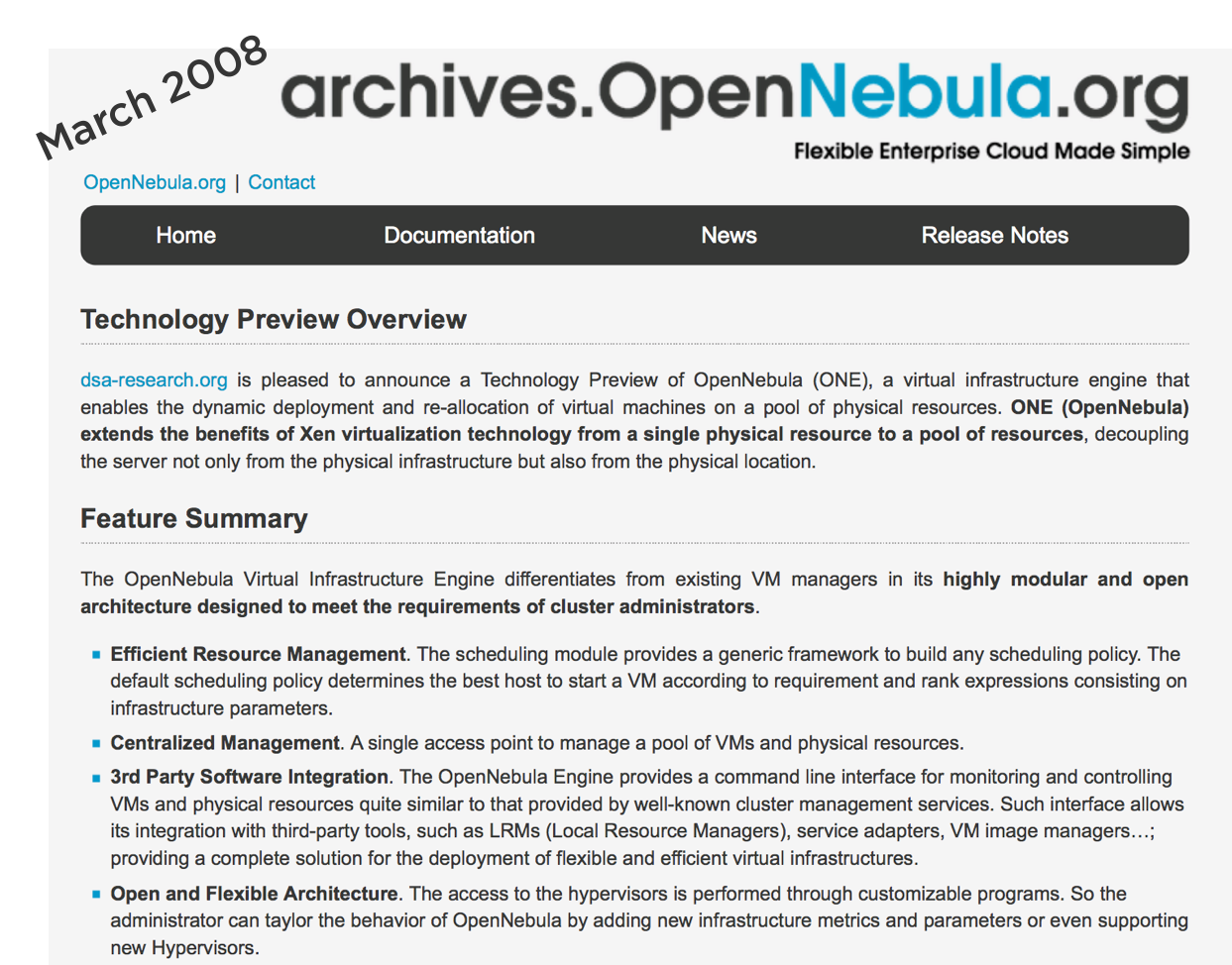 Ten years is a long time in the technology industry, and this is an amazing accomplishment by an infrastructure open source project!
During this time, OpenNebula has amassed a following and installed base of thousands of cloud infrastructures. This progress would not have been possible without the interest, engagement, and support of the entire OpenNebula user community! This community includes our customers, the support and funding by the host company OpenNebula Systems, and the innumerable contributions of many users who assist others on the forum or on IRC, have filed bug reports and followed up to test the relevant fixes, tested beta packages and release candidates, created or edited documentation, developed extensions, or written blog posts on how they use OpenNebula.
Thank you for your participation, your input, your resources, and your community sharing. We are proud and happy for having made it this far and excited about the future!
On behalf of the OpenNebula Team