We are glad to announce the Beta release of vOneCloud, a CentOS Linux virtual appliance for vSphere that contains all required OpenNebula services optimized to work on existing VMware vCenter deployments. vOneCloud is for companies that want to create a self-service cloud environment on top of their VMware infrastructure without having to abandon their investment in VMware and retool the entire stack. vOneCloud deploys an enterprise-ready OpenNebula cloud just in a few minutes where the infrastructure is managed by already familiar VMware tools, such as vSphere and vCenter Operations Manager, and the provisioning, elasticity and multi-tenancy cloud features are offered by OpenNebula.
vOneCloud is our answer to those companies looking for alternatives to VMware vCloud. They usually report that:
vCloud is not an easy to use solution
vCloud is mostly suited for vSphere and public clouds running VMware
vCloud cannot be adapted to their needs
Last, but not least, VMware announced in september 2013 that vCloud Director was approaching end of life for enterprises with its functionality being split into vCenter and vCloud Automation Center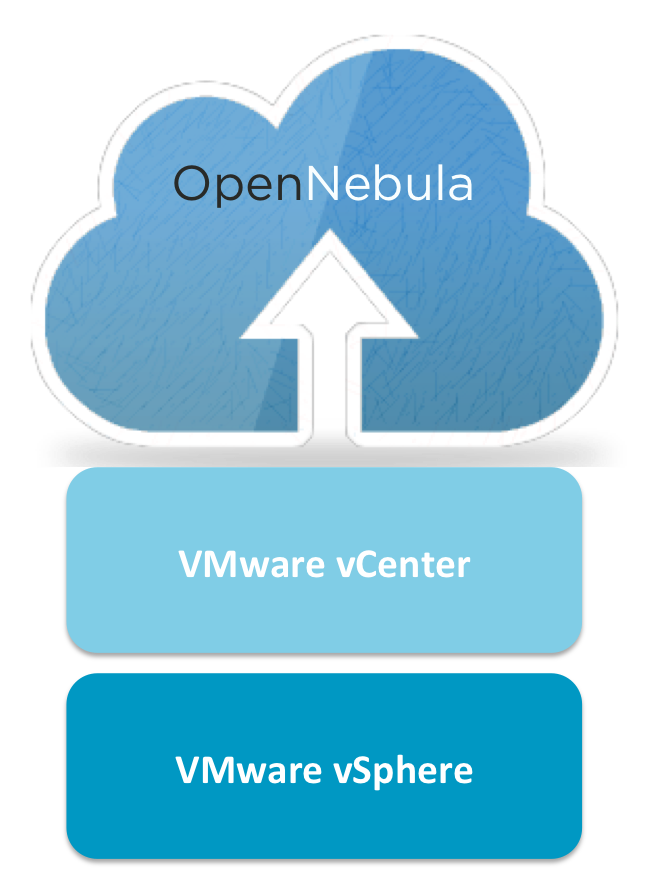 vOneCloud is for companies that want to keep VMware management tools, procedures and workflows. vOneCloud seamlessly integrates running vCenter virtualized infrastructures so leveraging the advanced features such as vMotion, HA or DRS scheduling provided by the VMware vSphere product family. On top of it, OpenNebula exposes a multi-tenant, cloud-like provisioning layer, including features like virtual data centers, datacenter federation or hybrid cloud computing to connect in-house vCenter infrastructures with public clouds. You also take a step toward liberating your stack from vendor lock-in.
It is all about simplicity. vOneCloud is extremely simple to install, adopt, update and use. Why do not you give a try to vOneCloud to manage your VMware environment?. We look forward to your feedback.