The OpenNebulaConf 2020 is making its way this year to Brussels on October 1-2, 2020, and nothing would be better than for you to join our team of Sponsors.

This is a great opportunity to get in front of our enthusiastic Open Source Cloud Community, and to share your vision. Our annual event brings together advocates from the IT community of developers, sysadmins, managers of large infrastructures, and leaders and decision-makers who are all seeking the latest insights and innovations in the data center virtualization, cloud and edge computing space.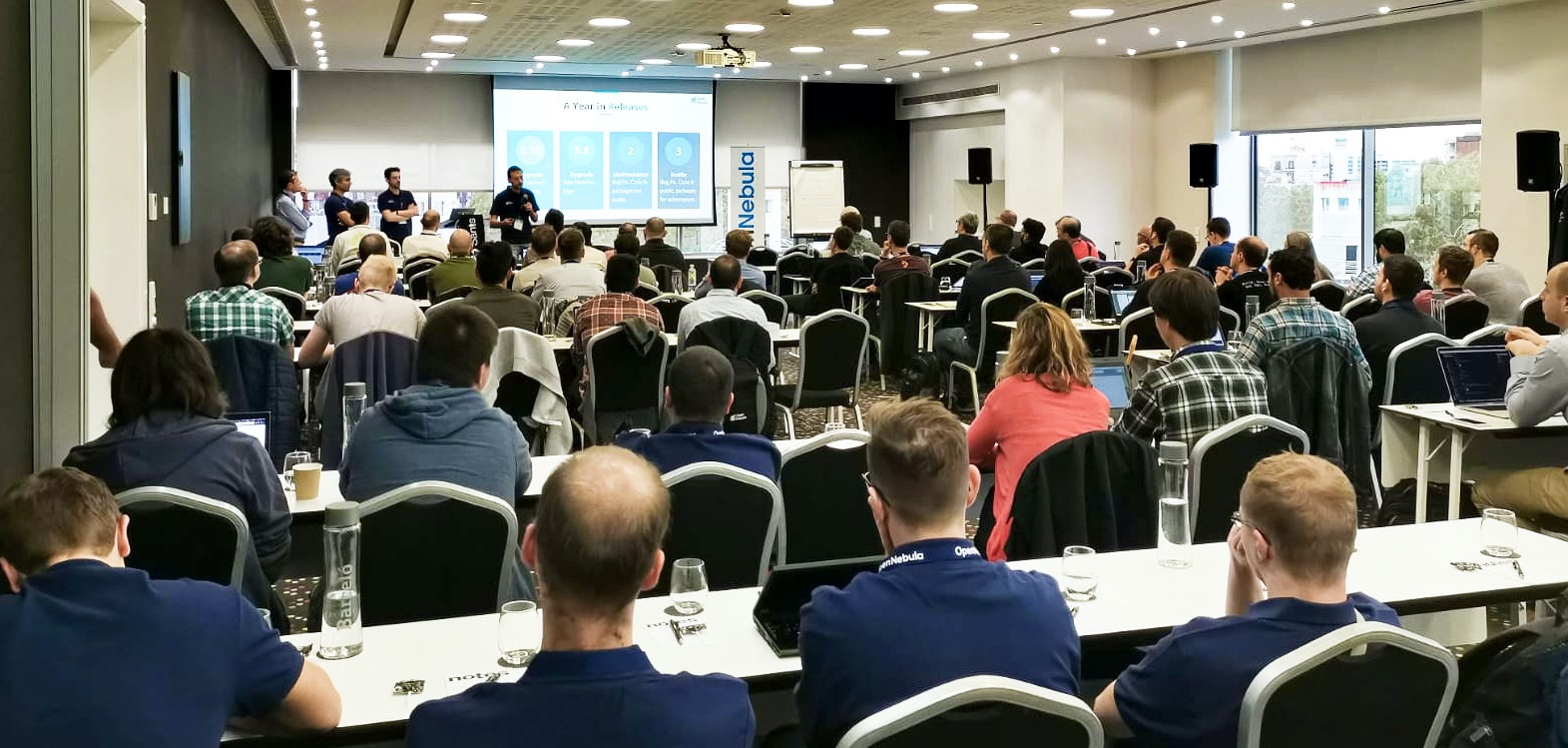 We're committed to ensure that our sponsors will receive maximum exposure with regular advertisement and promotional communications, integrated exhibition space, and plenty of opportunities for influential face-to-face time.
Review the details of our Sponsorship packages, and reach out to us to see how we can tailor to your needs. Thanks in advance for your interest in sponsoring the OpenNebulaConf 2020!