We are thrilled to announce that the OpenNebula TechDay Madrid (May 8, 2023)—devoted to Open Source for Europe's Next Generation Edge Cloud—was a huge success! We would like to extend our sincere thanks to everyone who participated in this event and contributed to making it such a memorable experience. Special thanks to the 6G-SANDBOX initiative for its valuable collaboration in making this event a grand success! 👏
We would also like to extend our gratitude to the participating organizations: the State Secretariat for Telecommunications and Digital Infrastructures (Ministry of Economic Affairs and Digital Transformation), Acisa, Aire Networks, Arsys, Deloitte, Ikusi, Minsait, Mondragón Corporation, Neutroon, Telefónica, and UST. Their presence and participation added tremendous value to the event and led to really interesting discussions about technological priorities, challenges, and emerging business models around open source edge computing.
The event was divided into a morning and afternoon session, with the former being especially relevant for CEOs, CTOs, Innovation Leaders, Project Managers, Technology Analysts, and Entrepreneurs, whereas the latter was a technical workshop about OpenNebula designed for Cloud Admins, IT Architects, Developers, Cloud Engineers, DevOps Enthusiasts, and Researchers.

🌅 The morning session was focused on how the Spanish industry is working on pushing forward a European open source edge cloud. We had a great lineup of speakers and panelists who shared their experiences and insights on the latest trends and technologies in the industry:
🌇 The afternoon technical workshop was another major highlight of this TechDay, providing the attendees with a unique opportunity to learn about OpenNebula by covering practical topics related to advanced cloud management—including storage design and disk image operations, virtual network design, cloud monitoring, advanced VM management, NUMA and CPU pinning, backup configuration, optimization tips, and additional features such as service management, cluster provisioning, and virtual data centers. The sessions were interactive and informative, and the participants gained hands-on experience directly from our technical experts and from Jesús Macías, DevSecOps Tech Lead at Telefónica 🤓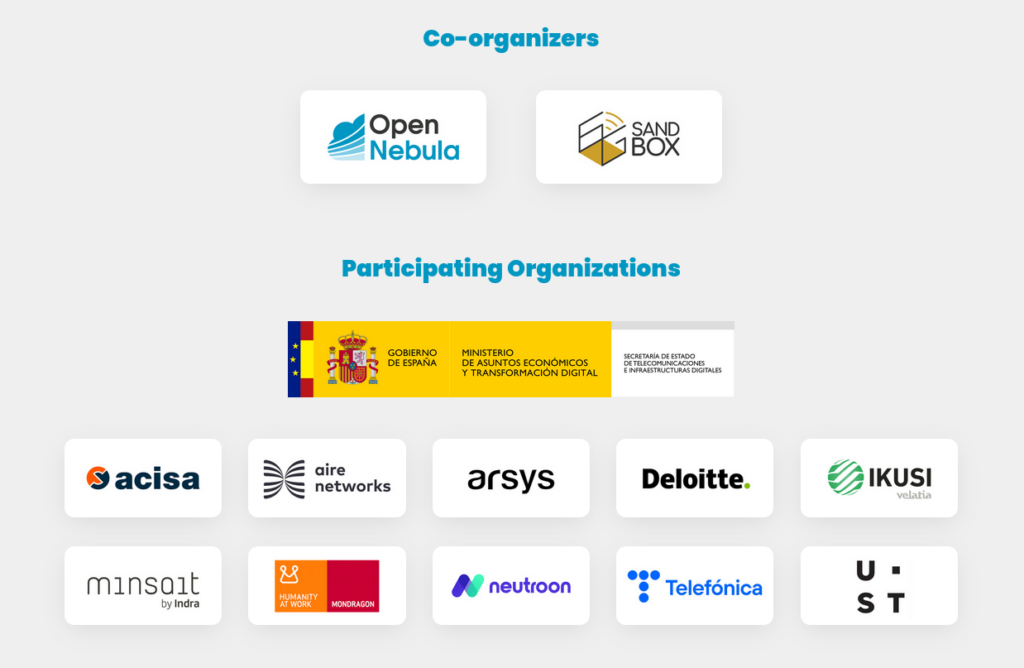 Overall, this OpenNebula TechDay Madrid was a great success, and we owe it all to the support of our collaborators, participating organizations, and attendees. We look forward to more collaborations and partnerships that help us continue to spread the word about the latest and greatest open source cloud and edge computing technologies!
🇪🇺 This event has been co-funded by the Smart Networks & Services Joint Undertaking (SNS JU) under the European Union's Horizon Europe research and innovation program through Grant Agreement 6G-SANDBOX – 101096328.