Over the course of the past year and a half, with COVID-19 wreaking havoc and (among other things) transforming the way we do business and engage with our Community, we have been modifying, updating, and rescheduling our yearly showcase event… several times, nonetheless 😅 Yet, after all of this shuffling, we are now taking a major step to completely revamp our next annual conference: the OpenNebulaCon 2022 will be a fully virtual event!
While this is a major shift in the way we have been organizing and carrying out this event since 2013, the OpenNebulaCon 2022 will, no doubt, aim to provide the best possible opportunities to engage on the latest developments in the cloud and edge computing domains, with now even more flexibility to provide a dynamic collection of activities across a number of different tracks. We also believe that this is a safer and more inclusive format for an open source event, one that will increase the participation options for members of our global OpenNebula Community 🌎
The OpenNebulaCon 2022 is now a three-day virtual event scheduled for May 31 – June 2, 2022. Each day will provide different types of sessions, from Keynote Presentations, Use Case Reviews, and Ecosystem Spotlights, to Expert Deep-dives, and Hands-on Workshops. There will be plenty of engaging material and opportunities to drill into what the cloud and edge computing markets have to offer, and what is in store for the future. And a key detail to note is that it is completely FREE to attend! 🤓
Be sure to check out the latest on the OpenNebulaCon 2022 at our newly published web page!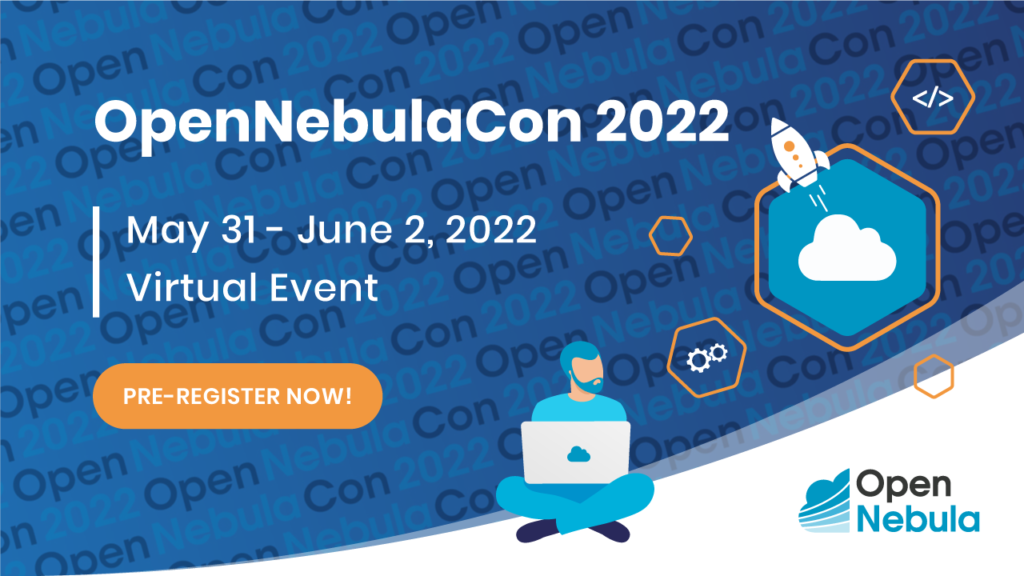 And if you and your organization are interested in getting in on the ground level with us for this event, we are welcoming sponsors through our OpenNebulaCon 2022 Sponsor Prospectus. As an event sponsor, you would be able to jump in at center stage, with our broad technical community of developers, sys-admins, IT managers, and corporate leaders at your disposal, to highlight and showcase your particular offerings and business proposal.
Mark your calendars, and be sure to prepare to sign up. We are eager to have you join us at the OpenNebulaCon 2022—participants and sponsors, alike. And stay tuned, we'll be opening the Call for Presentations very soon! 📡