Welcome to our monthly newsletter! 👋 Sign up now to get timely updates on new releases, community events, tutorials, workshops, webinars, cool hacks, and much more!
Technology
October has been an incredibly busy month! After we announced the release of the first beta of the new version, OpenNebula 6.2 "Red Square", our Engineering Team has been working really hard to incorporate all the feedback that the members of our community have sent to us during the testing period. We released a second beta in mid-October and, finally, a proper Release Candidate on the 22nd! 🎉 Many thanks to all the beta testers and also to everyone who contributed to our translation efforts! One of the amazing new features in this version is the preview of the new Sunstone GUI, so keep an eye on the upcoming stable release!
Community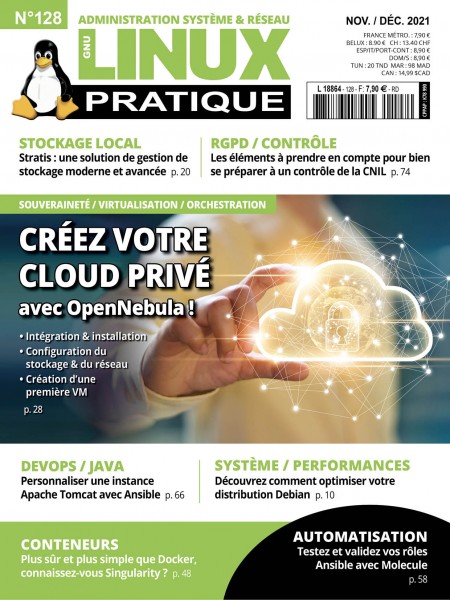 This month we've been engaged in a number of exciting international initiatives around edge computing, one of them being the IPCEI-CIS, a pan-European project led by the German and French governments with the support of another 9 EU member states, and aimed at creating a federated, energy-efficient, and trustworthy cloud/edge infrastructure in Europe. This will run in parallel—but somehow linked—to the GAIA-X project, which will be creating a federated data infrastructure.
By the way, kudos to the French magazine Linux Pratique for featuring OpenNebula in their Nov/Dec issue! We have some very active corporate users and customers in France (some of them directly involved in getting OpenNebula formally listed as one of the open source solutions for French public administrations), so we are sure they will really enjoy this piece! 🤓
Outreach
This month we've participated in a number of technology events and panels, including the EGI Conference 2021, where we joined a really interesting discussion on the relationship between standardization and open source in the cloud/edge market. But the main event of the month has been, no doubt, the Madrid Tech Show / Cloud Expo Europe – Spanish Edition! For the first time since the outbreak of the COVID-19 pandemic, our team has been able to take part in a physical event! Apart from a beautiful booth, we contributed with a presentation of OpenNebula and its new ONEedge features, and also as panelists in a debate around the future of GAIA-X. It was great to be able to meet old and new friends, and see our colleagues from so many different companies and organizations coming to Madrid to enjoy this first physical event of the season! 👏
And speaking of events… remember that the 9th edition of our OpenNebulaConf has been rescheduled and will finally be taking place on March 24-25, 2022, in Brussels (Belgium) 😉
PS: Take care of yourselves and of those around you. All our support to those who are fighting the pandemic on the front lines! 💪