A huge effort is being put in by the OpenNebula team to finish and polish the features that define the upcoming OpenNebula 4.0. Here's our monthly newsletter with the main news from the last month, including what you can expect in the coming months.
Technology
The OpenNebula team has been busy with the next major release, OpenNebula 4.0. We expect the Beta release to be available in mid-March, followed by the final release towards the end of the month.
There has been already leaks of the Sunstone facelift, and the team is working at top speed to add the latest features to the Web GUI. For instance, the ability to create virtual machine snapshots and hotplug network interfaces, as well as the possibility of schedule actions over virtual machines ("shutdown this machine next saturday at 10:00am") are currently at work in the Sunstone interface. Also, there has been a major reform of the command line interface, with new added possibilities.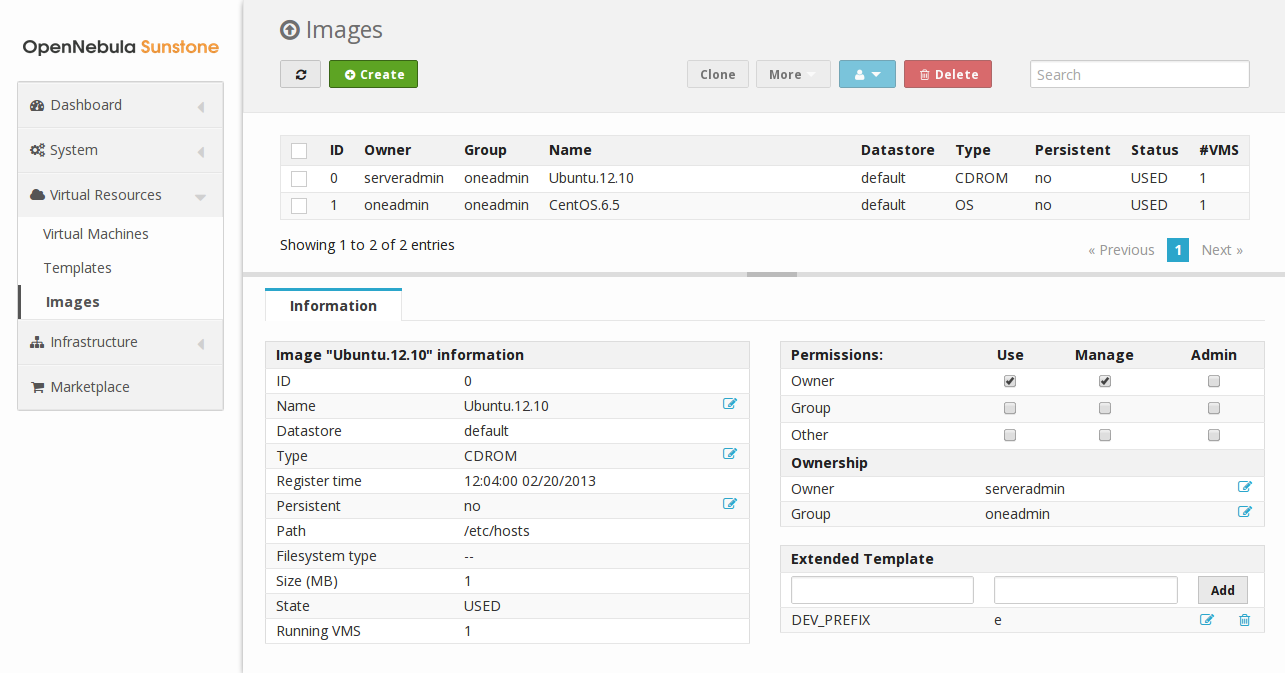 After receiving several requests from our users to sponsor some particular features, a new program called "Fund a Feature" has been created, which allows organizations to fund the development of new features. And lastly, we have prepared an article to briefly describe our experience about the different types of cloud models, and our view about how the main open-source cloud management platforms (namely Eucalyptus, CloudStack, OpenStack and OpenNebula) are targeting their needs.
Community
The community has been as vibrant as ever this month! We have amazing contributions like the really good help at the time of the development of the new Ceph drivers. An amazing contribution in the realm of the LVM shared drivers has also emerged from the community, with a very neat and detailed documentation. Moreover, contributions to the ecosystem components have been made as well, like the cxm cluster, a solution to host virtual machines on a pool of Xen hypervisors connected to a SAN.
Our community is also present in several multi-site cloud infrastructures, like BonFIRE, with contributions like the NFS and LVM deployment with OpenNebula. We are also very proud to have contributed to the European Roadmap for Cloud Technologies under H2020
Outreach
This past month a number of events were participated by OpenNebula members:
During the following months, members of the OpenNebula team will be speaking in the following events:
Remember that you can see slides and resources from past events in our events page. We have also created a Slideshare account where you can see the slides from some of our recent presentations.