A summary of the activity of the OpenNebula project this last month.
Happy birthday to OpenNebula! 10 years managing cloud infrastructures have turned OpenNebula into a robust and fully featured cloud management platform. We want to thank our community for the feedback and support all along this years, we are very happy with this milestone!
We remind you that a Call for Hosts has just been published for our TechDays, which will take place throughout the upcoming year. Take a look at the guidelines and feel free to send us your contact information through this form.
Technology
A new hotfix release for Medusa, 5.4.3 (you can learn more about hotfix releases in this link), has been released. Some of the new functionality available in 5.4.3:
Explain how to add HTTPS to XMLRPC
Force even memory values for MEM attribute
Wild VMs should import NICs and Disks
vOneCloud 3.0.3 has also been released this month. This version of vOneCloud is based in the latest OpenNebula version and as such it includes all the bug fixes and functionalities introduced in 5.4.3.
A major change has been demanded by many of you, so we thought that this was the perfect time to fulfil your wishes. Good bye Redmine, hello Github. OpenNebula has successfully migrated all issues to Github! Still, work has to be done on labelling, but we are working very hard on it to make it easier for you to give us feedback or request some new features.
Community
OpenNebula is 10 years old! Ten years is a long time in the technology industry, and this is an amazing accomplishment by an infrastructure open source project. Thanks to the great support of our community, today we can celebrate our 10th anniversary. One decade working with and for you, has been a great pleasure. Thanks!
We are glad to see that CIEMAT has chosen OpenNebula for their cloud HTC infrastructure. It is always a great honor to help leading organisations on research, to continue with their great work. If you are interested on the implementation details, you can find the description of the HPC, access rules and some OpenNebula tutorials on the RICAP's infrastructure website.
No need to say that we firmly encourage OpenNebula users to contribute to our GitHub  and ask any question in our forum .
Outreach
We are opening the Call for Hosts for the OpenNebula TechDays 2018. The OpenNebula Cloud TechDays are day-long educational and networking events to learn about OpenNebula. Join our technical experts from OpenNebula by OpenNebula Systems for a one-day, hands-on workshop on cloud installation and operation.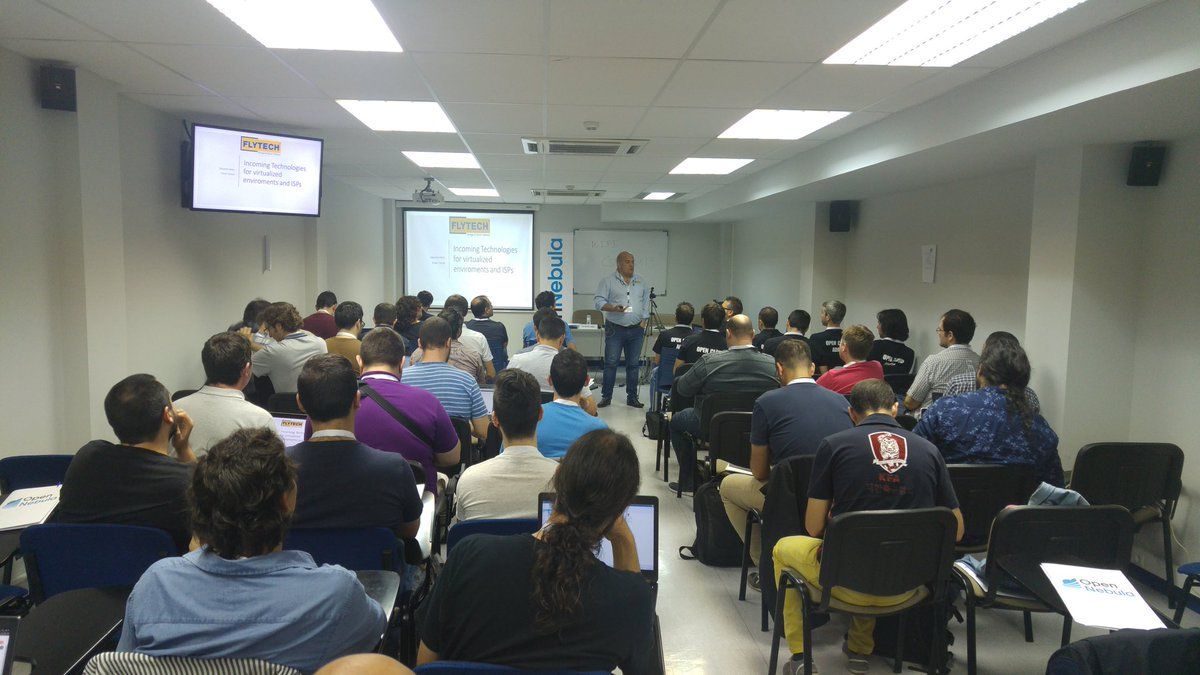 If you are interested in becoming a host of a TechDay for 2018, please read the guidelines and apply.