A summary of the activity of the OpenNebula project this last month.
The OpenNebulaConf EU 2017 happened this month in Madrid, with keynote speakers including BlackBerry, Trivago, Runtastic and the Ministry of the Flemish community. More information in the wrap-up post, where all the videos, pictures and slides for the conference has been made available.
Technology
OpenNebula Systems added as a benefit for support subscriptions hotfix incremental releases. While OpenNebula is fully open source, packages from hotfix incremental versions are not publicly released, and are only available for users with an active commercial subscription. However, rest assured that the code is publicly available in the GitHub repository, as is the templates to create packages for the different supported platforms.
A new hotfix release for Medusa, 5.4.2, (you can learn more about hotfix releases in this link), has been released. Some new functionality is available in 5.4.2:
Show key instead of value for restricted attribute
Enable template save as for vCenter
Better error messages in get_dc function
Also, a numerous set of bugfixes were included in 5.4.2.
The team is finishing the roadmap for the next OpenNebula version, 5.6. Not a lot of time or space to fit more functionality, but it is still worthy to let us know about the features you'd like to see in OpenNebula!
Community
A beautiful post about CloX, a solution based on OpenNebula and LXD, features in the OpenNebula blog this month. We think CloX shows one of the many strengths of OpenNebula, it's small footprint, which enables several interesting use cases.
you can expect an easy of use, fully featured cloud orchestrator with minimum overhead, great performance and reduced deployment times. CloX is meant to be deployed over Single Board Computers (SBCs) based on ARM processors providing low capital expenses and power consumption.
Newcomers might find it hard at the beginning to understand all the concepts behind the OpenNebula platform. This is why having the community produce detailed tutorials on how to install OpenNebula in specific platforms, such as this example, are great contributions to the project since they go at great lengths to foster OpenNebula adoption.
It is always a pleasure, and a great honor, to discover new services and business that base their IaaS management needs on OpenNebula, like Wedos VPS does, as well as several other hosting companies.
As usual, we want to give two thumbs up to the brave people that helps other OpenNebula users in the community forum. Kudos to you!
Outreach
The OpenNebulaConf 2017 EU in Madrid was a big success! A big turnout, excellent keynotes, brilliant talks… and a very positive atmosphere created by all the attendees delivered an excellent experience. We would like to send a big thanks to everyone involved and hope to see you all again next year! Specially to our keynote speakers, but in general to everyone that shared their experience running OpenNebula, several for many many years, other with big plan aheads. We are honoured to be a part of the stack that enable your business to be truly great!
All the videos of the conference has been uploaded to our YouTube account, slides to SlideShare and picture to Flickr. Check the wrap-up post for more details.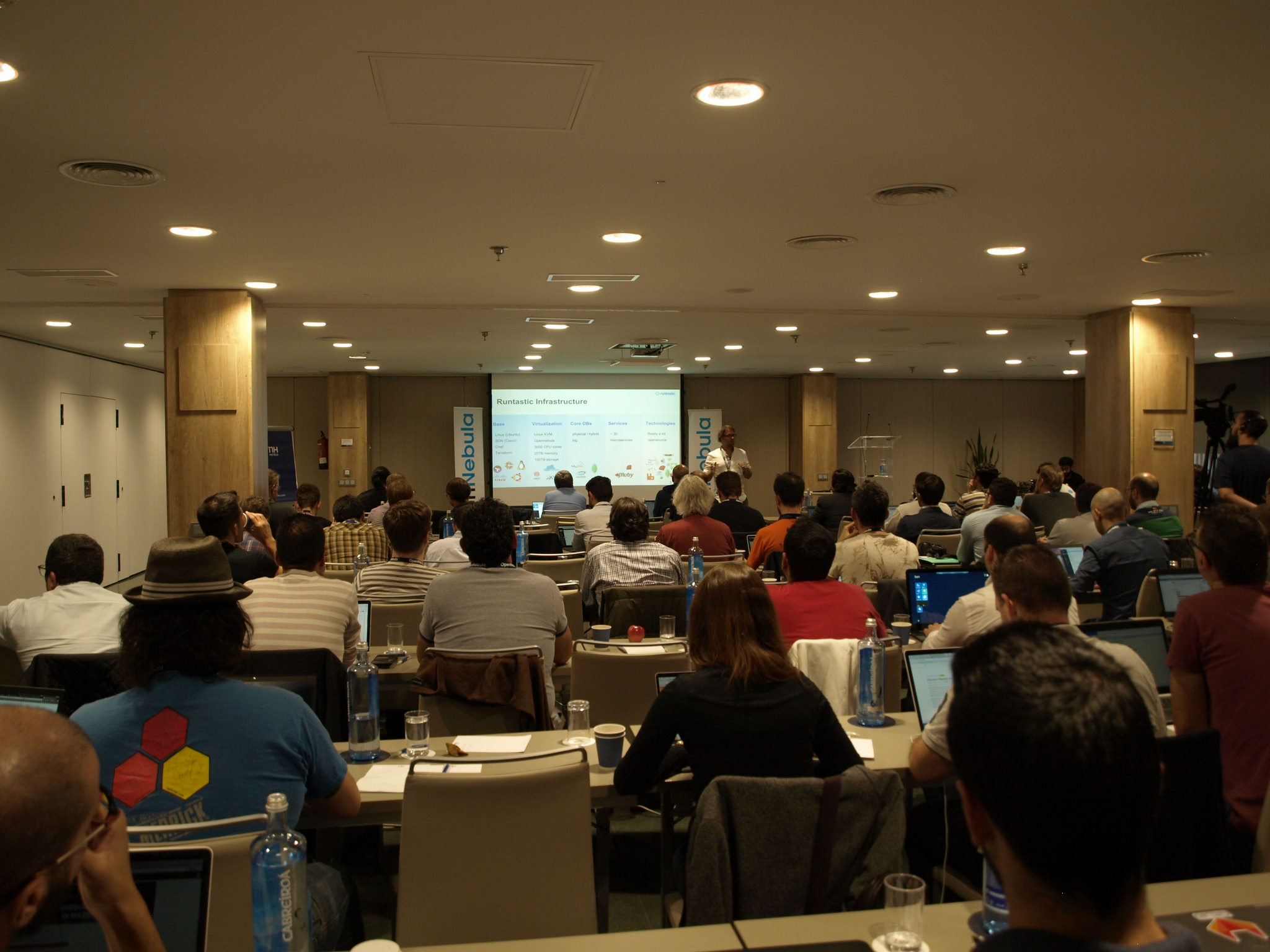 Also, check out the list of official training from OpenNebula Systems for this year. If you are new to OpenNebula, or want to improve you knowledge with an in-depth OpenNebula admin course, those are the dates and locations you need to keep in mind.
Remember that you can see slides and resources from past events in our Events page. We have also created a Slideshare account where you can see the slides from some of our recent presentations.