The Enterprise Edition of OpenNebula is a tested, hardened, and production-ready version that incorporates additional bug fixes and software patches with minor enhancements developed by OpenNebula Systems.
While we make all our products open source under the Apache License Version 2.0, the packages of our Enterprise Edition and the Enterprise Tools we've created for Corporate Users are distributed under commercial license terms only available to those customers with an active OpenNebula Subscription.
This new LTS release comes with a number of backported new features:
The autostart hooks include a new mode:always to restart a VM when a host is rebooted regardless of its previous state.
One of the key issue that got fixed in this release was filtering by label, which is now functional in FireEdge Sunstone ⬇️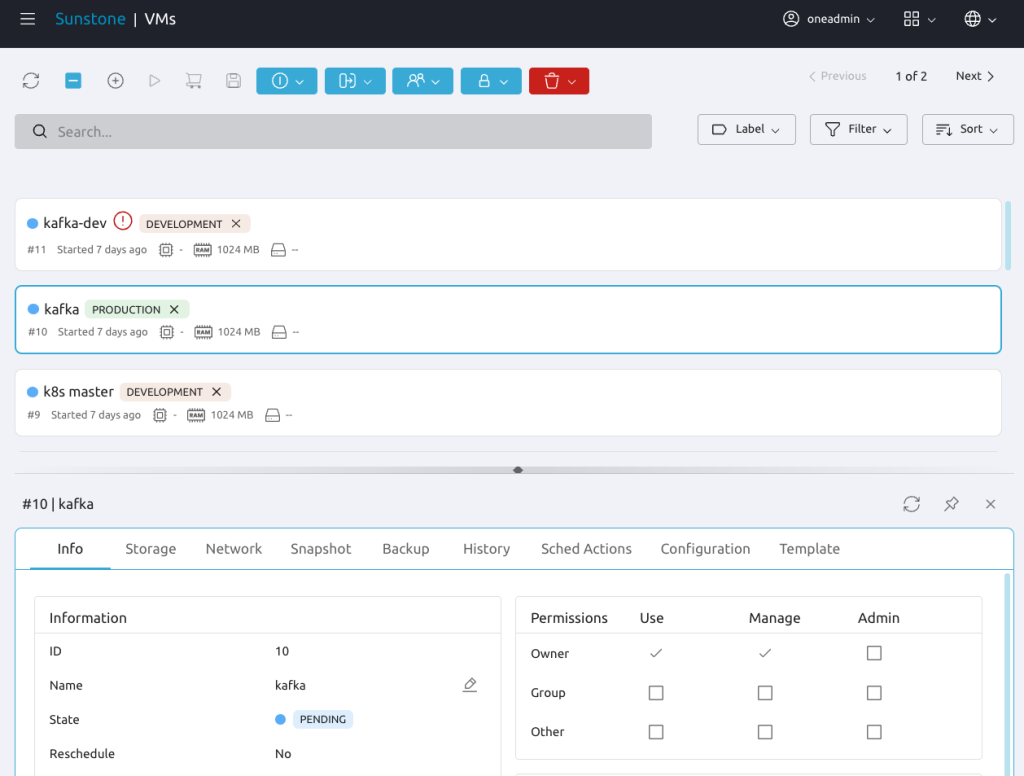 Check the release notes for the complete set of new features and bug fixes.
Relevant Links