The Enterprise Edition of OpenNebula is a tested, hardened, and production-ready version that incorporates additional bug fixes and software patches with minor enhancements developed by OpenNebula Systems.
While we make all our products open source under the Apache License Version 2.0, the packages of our Enterprise Edition and the Enterprise Tools we've created for Corporate Users are distributed under commercial license terms only available to those customers with an active OpenNebula Subscription.
🌟 The OpenNebula 6.6.2 EE STS maintenance release comes with a number of backported new features:
Graceful stop of ongoing backup operations.
Added support for CentOS 8 Stream, Amazon Linux, and openSUSE on the LinuxContainers marketplace.
Added the ability to pin the virtual CPUs and memory of a VM to a specific host NUMA node.
Hugepages can be used without CPU pinning.
Added remote authorization support in FireEdge Sunstone.
Improved VM HA hook script host_error.rb to skip VMs deployed on local datastores.
Added Overcommitment dialog in the host tab.
Reordering the schedule actions creation mode.
Allow standalone qcow2 image on shared datastore.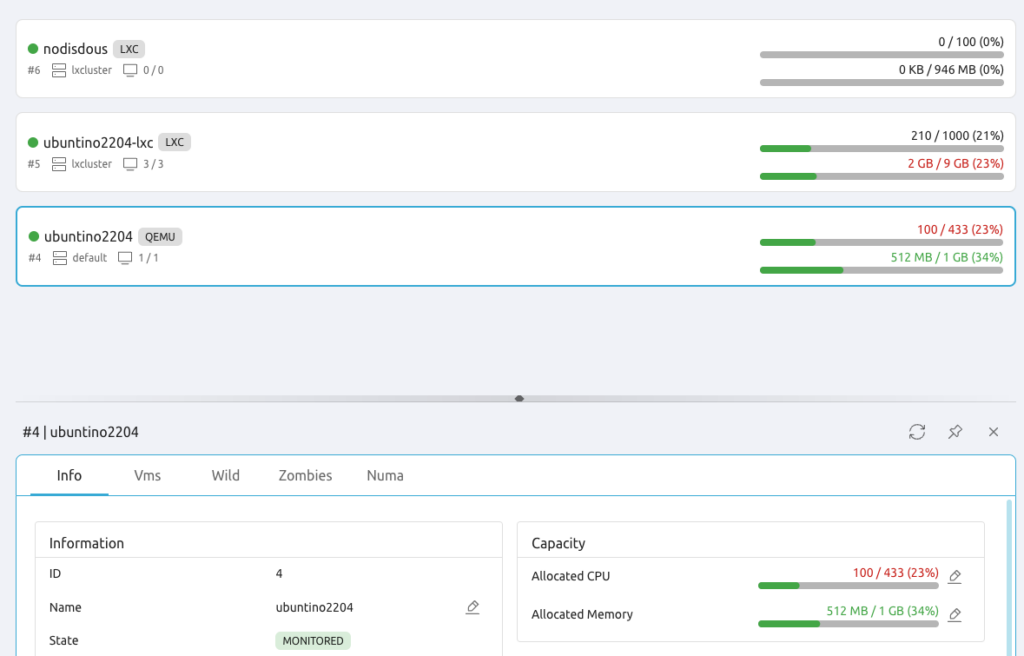 Check the release notes for the complete set of new features and bug fixes.
Relevant Links