Dear community,
OpenNebula 5.6 is just around the corner and we are now launching a Call for Translations for our renewed graphical user interface: Sunstone.
Any of you wanting to collaborate will be able to do so in a really easy way.
The existing translations can be updated and new translations submitted through our project site at Transifex:
https://www.transifex.com/opennebula/one/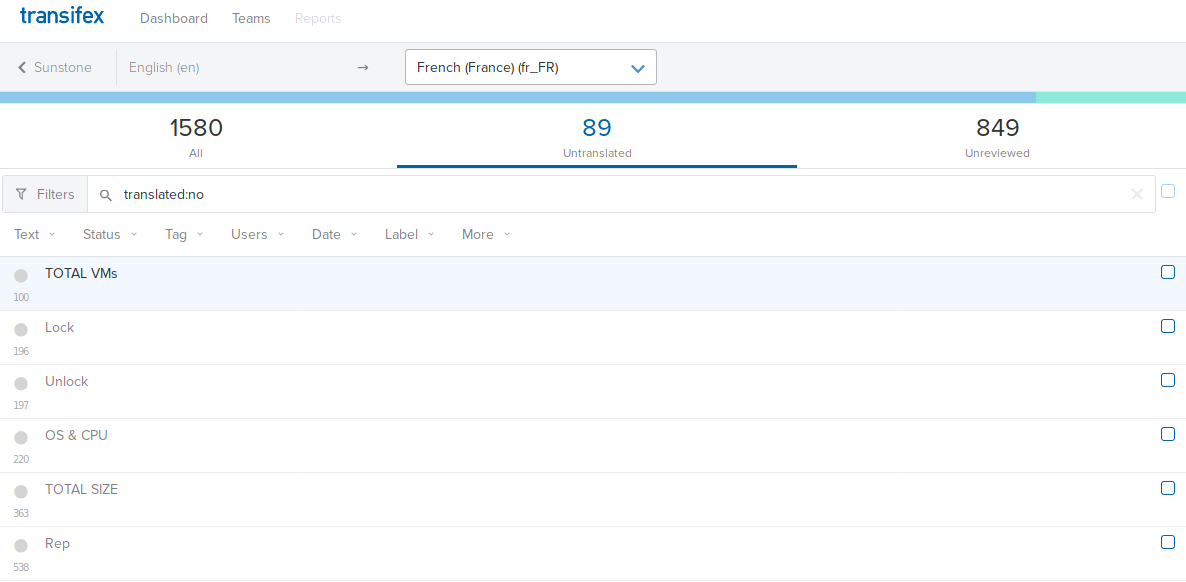 Translations reaching a good level of completion will be included in the official final release of OpenNebula.
Of course most active translators will have special mention in our community environment 😉
Thanks for your collaboration!