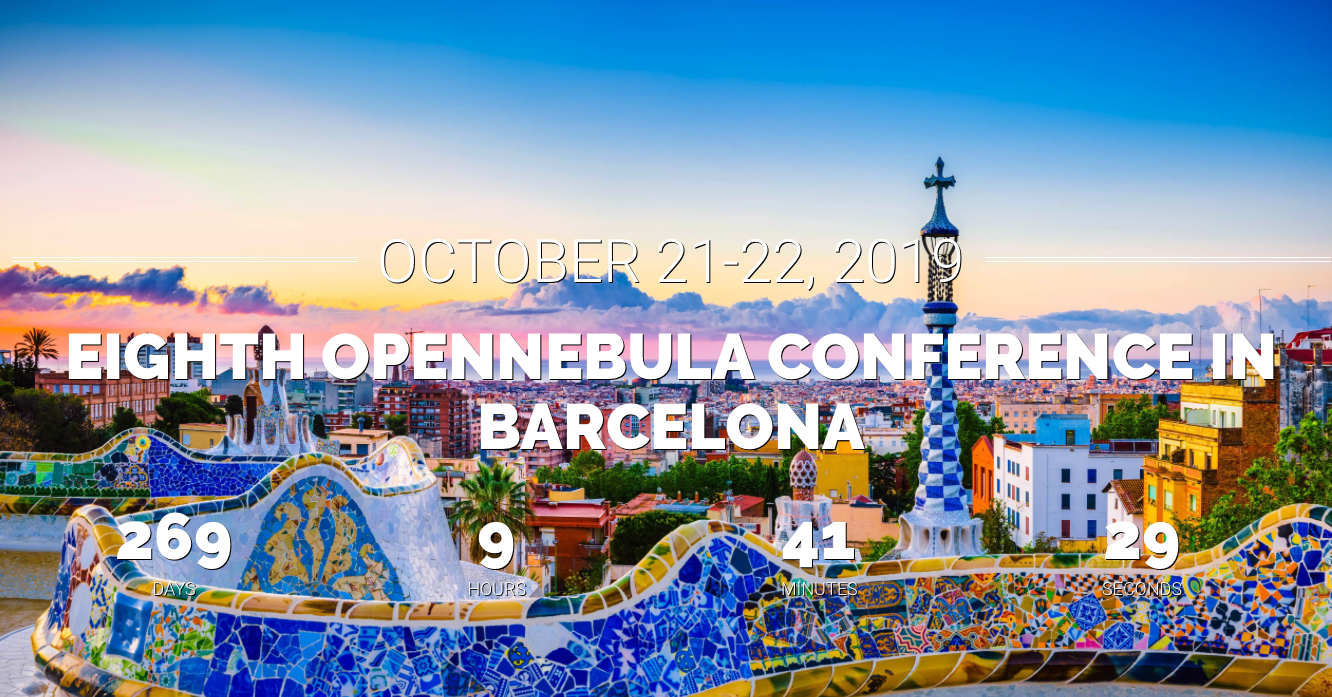 We are very excited to announce that the eighth edition of our OpenNebula Conference will be held in Barcelona, Spain on October 21-22, 2019.
Plan ahead, and make some space on your calendars, as Barcelona is beautiful in October, and our OpenNebulaConf is an annual event worth attending. This is an entirely educational and networking event, with the focus of sharing keen insight on OpenNebula and the evolving technology landscape, creating conversation around innovations and user experiences, and providing a platform for valuable knowledge sharing! It also includes Hands-on training sessions!
Join us in Barcelona for a great event!  Whether you are exploring the market for a private cloud solution, or you are already an avid user of OpenNebula, this conference offers plenty for you.
And if you'd like the opportunity for your organization to connect with our active User Community – help us sponsor the event!! Check out the details.
We hope to see you in Barcelona!