We are thrilled to recount our participation as proud exhibitors at the third edition of Cloud Expo Europe in Madrid, Spain. The event buzzed with a gathering of CIOs, CTOs, cloud innovators, technologists, and business leaders, all eager to gain new insights for shaping their future cloud strategies and digital transformation initiatives.
Our experience at Madrid's premier Cloud Expo was exhilarating. It served as a melting pot of ideas and innovation, drawing nearly 18,000 attendees and featuring 300 exhibitors from a variety of sectors such as cybersecurity, Big Data, AI, E-commerce, and Cloud Services.
Across the two days, and in close collaboration with our customers and partners we curated an exciting agenda of talks and demos at our booth. The first day featured dual tracks on COGNITIVE Cloud and Edge & Telco Cloud with presentations from our partners at Ikerlan, SUSE, ACISA, and Telefónica. On the second day, the focus was a single track on Open Source Cloud, offering insights from Red Hat, Equinix, IBM, Todo en Cloud, and UC3M.
Our interactive demo station was a hit, drawing a crowd eager to learn about transitioning their cloud infrastructure from VMware to a KVM-based open source solution and exploring OpenNebula 6.8 Rosette's newest features. If you couldn't join us in Madrid, you can always visit our website and ask for a demo 😉
See you all at the next edition! 🚀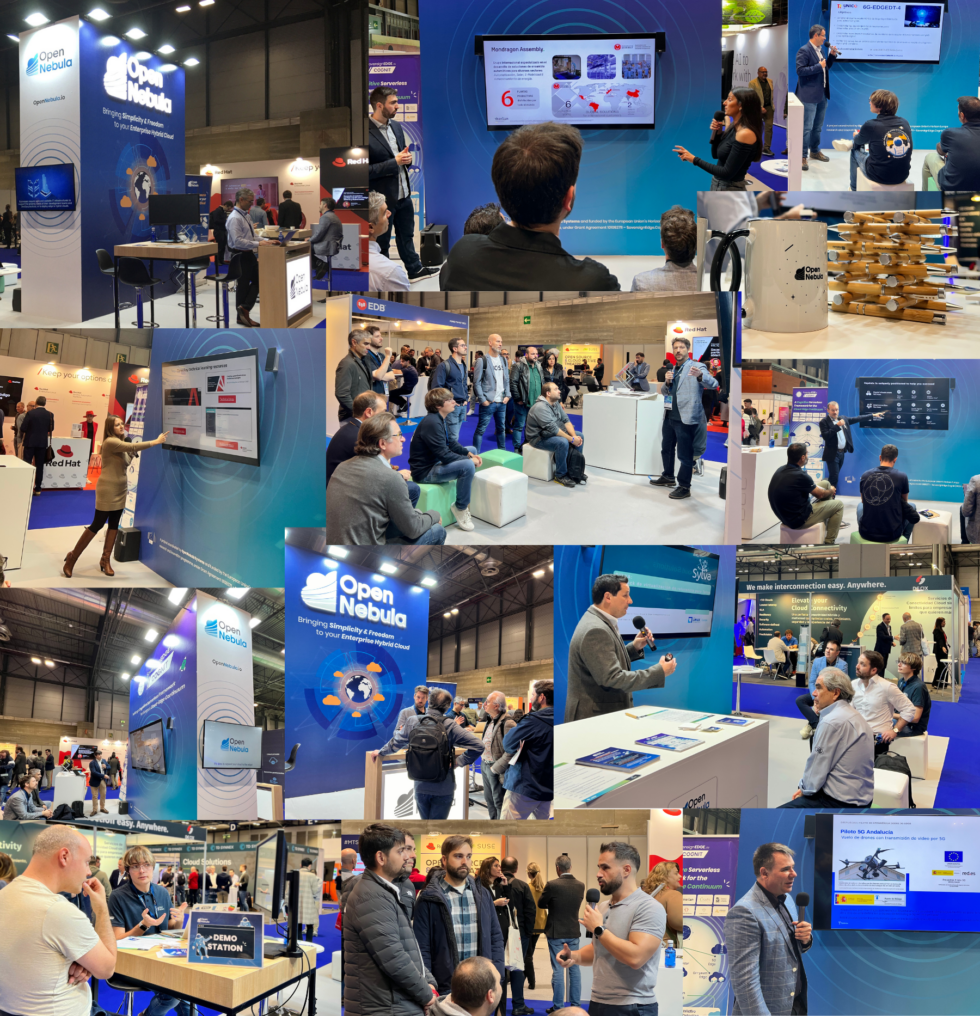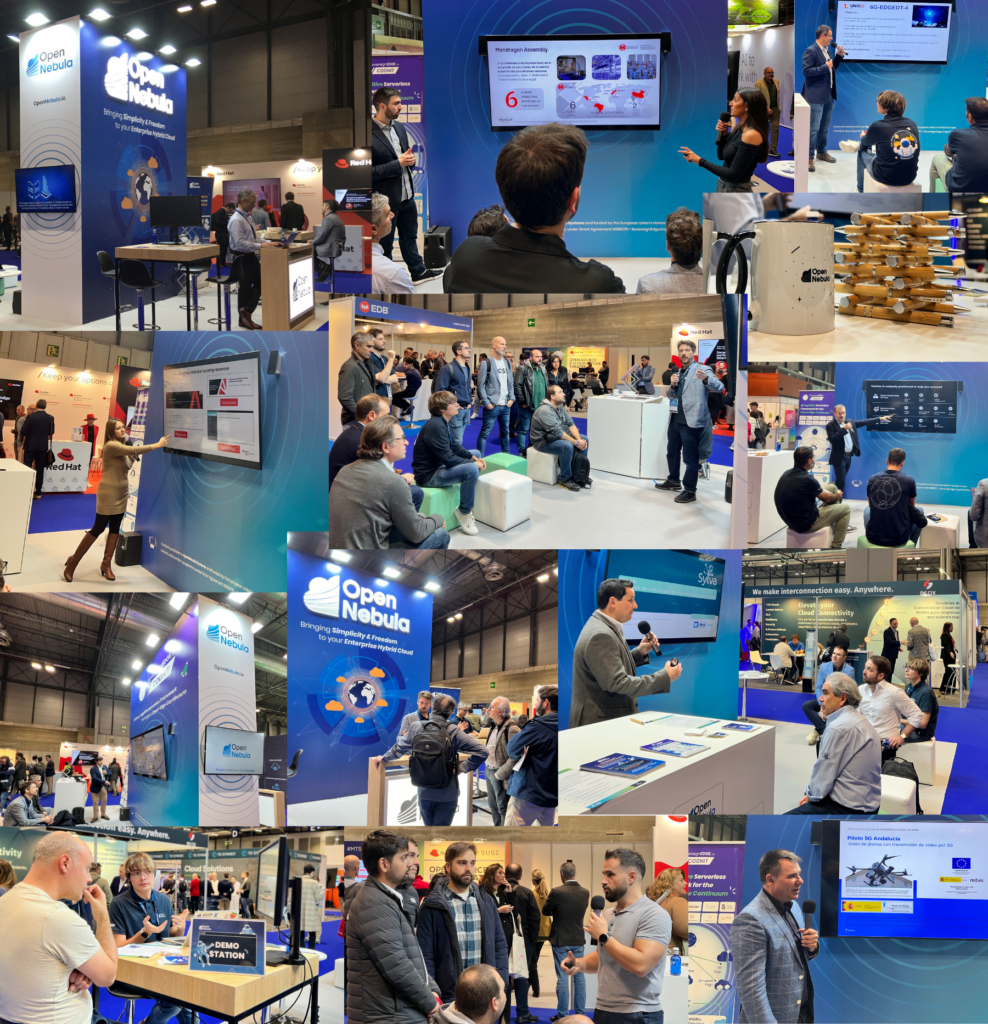 🇪🇺 This event has been co-funded by the COGNIT Project through the European Union's Horizon Europe research and innovation programme, under Grant Agreement 101092711 – SovereignEdge.Cognit (2023-2025).