April 2020 OpenNebula Newsletter contains the highlights of the OpenNebula project and its Community throughout the month.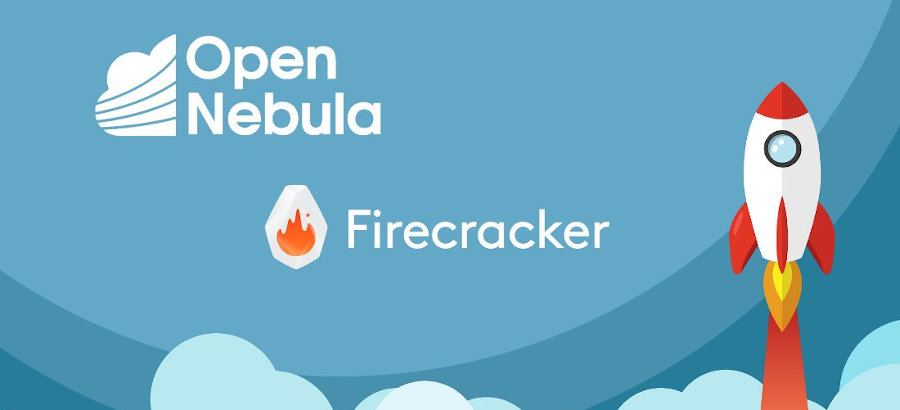 Technology
What a month, folks!! 😅 We had a truly exciting start—on the very 1st of April⁠—with the public announcement⁠ of Firecracker becoming the next hypervisor to be officially supported by OpenNebula. This is a major step forward for the project, and something that opens up a whole new world of possibilities in the fields of container orchestration and serverless computing. Stay tuned for the imminent release of OpenNebula 5.12, it won't disappoint!
In the meantime, earlier this month our Engineering Team (still working from home, obviously) announced Hotfix Release 5.10.4. While OpenNebula is fully open source, packages from hotfix incremental versions are not publicly released, and are only available for users with an active OpenNebula Subscription. As usual, this version fixes several issues and includes a number of new features that have been backported.

This month we've published two blog posts that have caused quite a sensation, both of them related with our on-going initiative for bringing the Private Cloud to the Edge: OneEdge.io The first of those articles has been focused on explaining how to easily set up an OpenNebula environment with Kubernetes clusters on the Edge, including a practical example showing how to deploy multiplayer game servers on Packet bare-metal resources. The second article introduced our new Elastic Private Media Cloud concept, and explained how OTT services and Media companies can make use of on-demand Edge clouds to run high-definition video streaming and live broadcasting services 📡
But wait… that's not all! These days we have also updated the resources that we offer to our users through our Public Marketplace. Feel free to browse the catalog and give a try to the two most recent additions: the updated versions of our Kubernetes virtual appliance and of the GitLab service.
Still not enough?? OK, don't worry, here you have an extra for all you hard-to-please readers: our new collection of screencasts! Take some time to have a look at the current materials (e.g. we've produced a nice new intro to vOneCloud, our open source replacement for VMware vCloud) but don't forget to keep an eye as well on our social networks, we'll be producing new stuff regularly… 😉

Community
This month has brought a number of novelties to the OpenNebula Community, at all levels! We've recently announced two strategic partnerships: the first one involves OpenNebula becoming a Technology Partner of HashiCorp—creators of Terraform—with the second one bringing us closer to Intel as new members of its Network Builders Edge Ecosystem.
We've also seen some amazing contributions these past few days from members of the OpenNebula Community, including Community Champion Andrei Kvapil's improvements to his driver for LINSTOR and Dennis Felsch's implementation of 2FA for Sunstone (OpenNebula's WebUI). And, as you know, the project is growing, so this month we are happy to announce that the OpenNebula Team has a new Business Development Manager: Cristina Palacios. Welcome and godspeed! 👩‍🚀 🚀
Outreach
A month ago we said we'd be publishing the details of our new Webinar series, and we have not forgot this promise. In a few days we'll announce the first webinars of the season, and we are sure you'll find them tempting enough for you to make room in those busy schedules of yours, just keep watching… 🤓
PS: Take care of yourselves and of those around you. All our support to those who are fighting the pandemic on the front lines! 💪