Welcome to our monthly newsletter! 👋 Sign up now to get timely updates on new releases, community events, tutorials, workshops, webinars, cool hacks, and much more!
Technology
After we released in early April the first stable version of the new OpenNebula 6.0 "Mutara, we've been working hard to add new features and enhancements. As you know, thanks to our ONEedge initiative, OpenNebula comes now with powerful edge computing features for deploying your VMs, application containers, and Kubernetes clusters on public cloud and edge locations 🚀
In May, in order to expand all our users' options when it comes to building their hybrid and multi-cloud environments, we've released EE Maintenance Release 6.0.2 and CE Patch Release 6.0.0.2, both of them with new support for provisioning remote resources on Google Cloud, DigitalOcean, and Vultr ⚡ Visit our Provider Catalog for more details!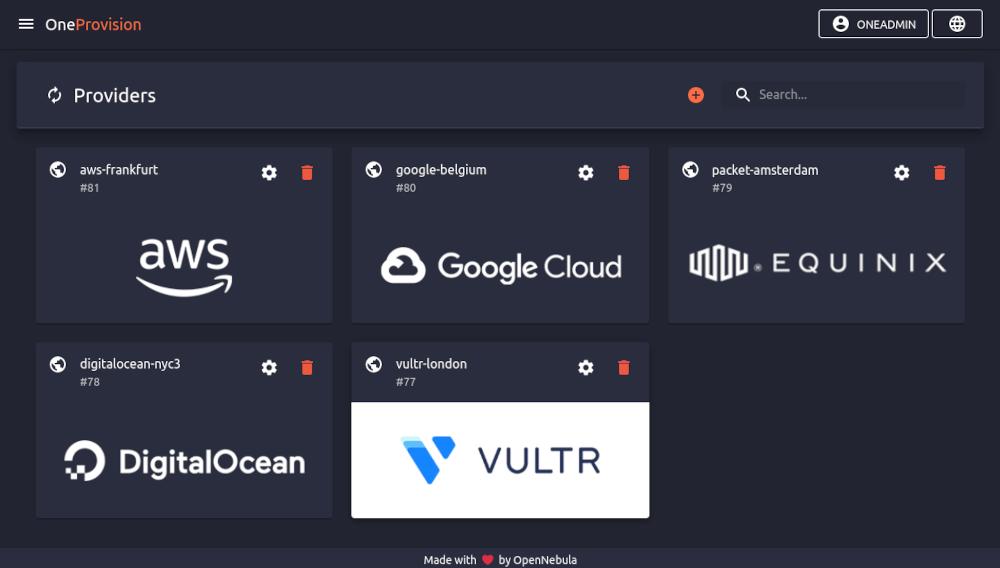 Community
In April we were invited by the European Commission to participate as a "Visionary Concept" in the Next-Generation IoT and Edge Computing Strategy Forum, an event designed to discuss Europe's vision for edge computing. This month we've published our "Manifesto for Europe's Next-Generation Edge Cloud", an exercise to analyze the current situation in Europe and a way to express our commitment to the EU's strategic plans to foster the use of edge computing and the emergence of a strong edge cloud infrastructure in Europe 🤓
As announced in our previous newsletter, we have also been sponsoring the Kubernetes on Edge Day (May 4) along with our friends from Red Hat, Rancher, and Intel. And to celebrate this great CNCF event, this month we've announced a new addition to our Public Marketplace: a K3s Virtual Appliance! 🤹 Interested in comparing this one with the CNCF-certified Kubernetes Appliance we launched in April? Here you have a couple of interesting screencasts with more details about both of them! ⬇️
Outreach
May has been a month full of amazing events, including of course our own OpenNebula Webinar on VMware! 🌎 Also, big thanks to our friends from FullStackS for organizing a joint presentation at SUSECON 2021 about their new solution for managing large-scale Kubernetes deployments at the edge, using OpenNebula, Rancher and K3s! 👏 Did you miss it? Worry not, because the recording is already available on-demand! And kudos as well to Jordi Guijarro and the i2CAT Foundation (Barcelona) for inviting us to participate in an stimulating webinar on "Building Europe's Digital Sovereignty", in which we discussed the role that open source, edge computing and GAIA-X are expected to play in Europe's digital transformation 🇪🇺
And speaking of events… remember that the 9th edition of our OpenNebulaConf has been rescheduled and will finally be taking place on March 24-25, 2022, in Brussels (Belgium) 😉
PS: Take care of yourselves and of those around you. All our support to those who are fighting the pandemic on the front lines! 💪