The OpenNebula project activity, latest news, advances in the technology, community work and the dissemination efforts carried out in December 2016.
We are really proud of the maturity of OpenNebula, we've been around for 9 years now and we've seen the development of the IaaS cloud since its inception. We'd like to thank you all for sharing the ride, it has been exciting and we have awesome times ahead. Come with us, there is still a lot to achieve in the cloud!
Looking for a job in cloud computing? We are still looking for Cloud Developers and a Community Specialist to join our team, check this for more details.
Technology
OpenNebula 5.4 is shaping up! As you may know, there is an important focus on the vCenter integration, as you can read in this post.
The main highlights of the release are:
Live disk resize operation, not only at boot time but while the VM is in running state
Full network management in vCenter, including the ability to create Networks and distributed vSwitches
Full storage management in vCenter, including resize and non-persistent images. This will effectively move the vCenter integration
Allow Folder definition for VMs in vCenter
Virtual Machine save for vCenter
Native HA for the OpenNebula controller
Affinity/Anti Affinity schedule options for VMs
Fine grain ADMIN and MANAGE VM operation assignment
More detailed history information, including user information
Dual stack IPv4 and IPv6 AR with static addresses
Configurable persistency for newly created images
Many Sunstone goodies!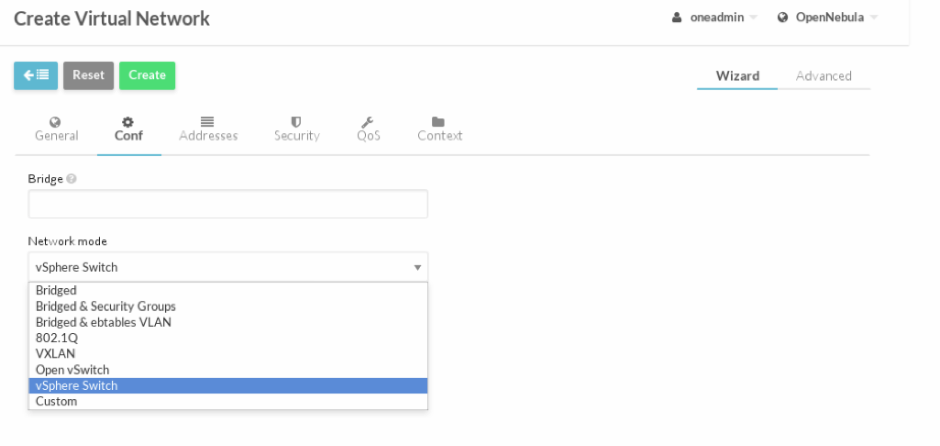 You can check the full planned change log in the development portal.
Community
We are very happy with the feedback given by the community. OpenNebulaConf 2016 was the perfect place to reunite with all the OpenNebula folks, and to share with them our plans for your favourite Cloud Management Platform.
For instance, we love tweets like this, it helps reminding us why we iterate OpenNebula to give users the smoothest experience.
So far we are happy with @opennebula – much more developer/admin friendly
It is also a joy to learn who is using OpenNebula to build production clouds, and how they are using them. This is a very nice example of a very useful use for an OpenNebula cloud. Having an OpenNebula cloud deployment in the European Space Agency (and, more importantly, knowing about it) is a good kick!.
We also want to give the thumbs up to those kind souls that give us a hand helping newcomers to set up their OpenNebula clouds. It is important to give a warm welcome to people willing to understand OpenNebula and approaching through the user forum, so thanks!
Outreach
If you are new to OpenNebula, one of the best ways of catching up is attending the OpenNebulaConf. You have the chance to meet OpenNebula users with real use cases and production environments, and to solve the doubts you may have about the technology to build private and hybrid clouds. If you are wondering what the OpenNebulaConf looks like, check the post with the material of 2016 OpenNebulaConf. Check out the YouTube channel, download the slides from the slideshare account or take a look to the pictures of the conference. Stay tuned for next years location and format, there will be surprises!
Besides the conference, the OpenNebula team also organize more local, one day events called the OpenNebula Cloud TechDays. These events are designed to learn about OpenNebula with a hands-on workshop on cloud installation and operation, and presentations from community members and users. We've opened the Call for Hosts for the TechDays in 2017, so if you are willing to host one for the local OpenNebula community, and give us a shout.
The OpenNebula team is growing at a fast pace. Are you looking to get into the cloud professionally? If you are looking to work in an agile environment to develop new features and integrations and participate in the upstream community, this is your chance. Check out the OpenNebula Systems vacancies if this is the case, we are currently interested in Cloud Developers and Community Specialists.
Remember that you can see slides and resources from past events in our Events page. We have also created a Slideshare account where you can see the slides from some of our recent presentations.