Later this week, as it was the case in the past, we'll be participating at FOSDEM, the Free and Open Source Software Developers' European Meeting! 🥳 This year is like no other, and the event is of course going to take place online, but we are sure that, as usual, it's going to be absolutely fantastic and full of enthusiasm. And this year we've got not one but two talks about OpenNebula and its ONEedge initiative!
Virtualization & IaaS
On the one hand, as we did last year, we'll be at the Virtualization and IaaS DevRoom with a talk on Serverless Computing with OpenNebula. On Saturday, February 6 at 2:30pm CET, Christian Gonzalez (Cloud Engineer at OpenNebula) will be exploring our recent integration with Firecracker and showcase how to run containers as microVMs at the Edge.
Firecracker is a new open source virtualization technology developed by AWS that makes use of KVM to launch lightweight Virtual Machines for enhanced security, workload isolation, and resource efficiency. This opens up a whole new world of possibilities as the foundation for serverless offerings that need to deploy containerized critical applications nearly instantly while keeping them in isolation, so get ready for a mind-blowing demo! 🤯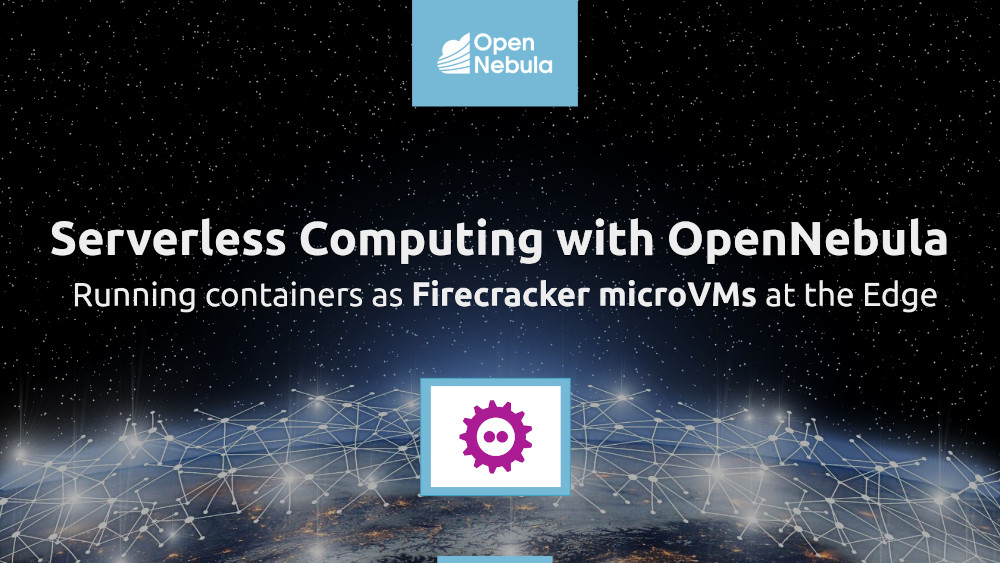 Containers
But that's not all… a few months ago we announced that OpenNebula had joined the Cloud Native Computing Foundation (CNCF), so this year we'll also be taking part at FOSDEM's Containers DevRoom! 🤓
On Sunday, February 7 at 2:20pm CET, Marco Mancini (Cloud Technical Evangelist at OpenNebula) will explain in detail how is it that OpenNebula, after its new native integration with the Docker Hub marketplace, has actually become a very real alternative to Kubernetes for Container-as-a-Service environments: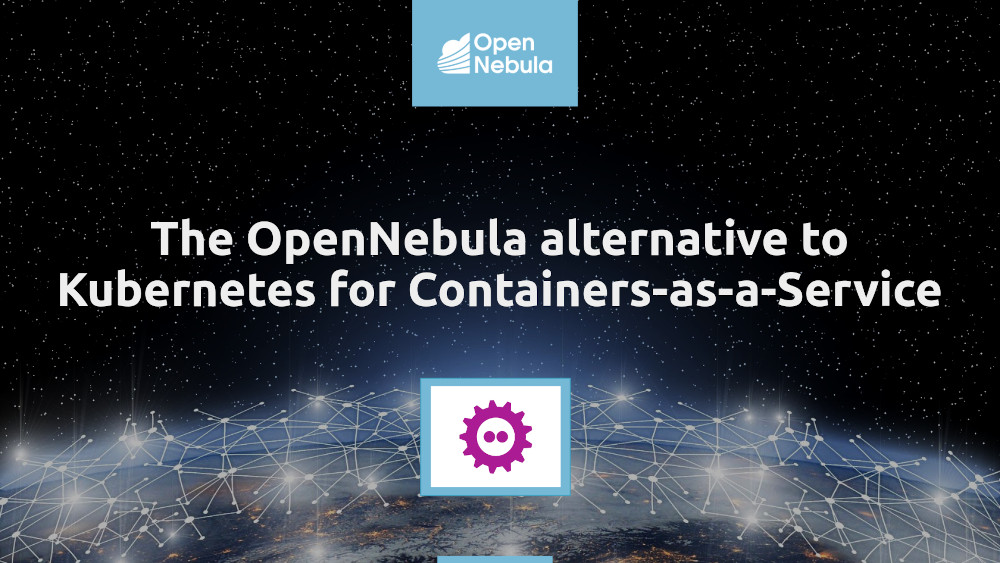 OpenNebula brings exciting new features to the container orchestration ecosystem, so don't miss this talk! 🚀
Long live FOSDEM! 🇧🇪