November 2019 OpenNebula Newsletter contains the highlights of the OpenNebula project and its Community throughout the month.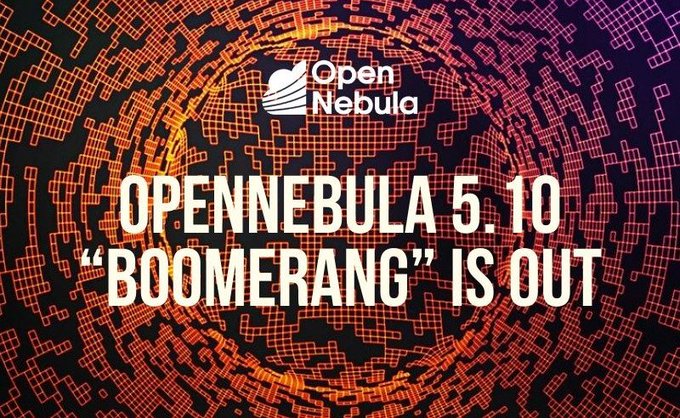 Technology
After many hours of development, reviewing all the feedback we received from the Community and going through an intense testing phase, later this month we have officially announced the release of OpenNebula 5.10 "Boomerang". These are some of the highlights of this new version:
NUMA and CPU pinning
DPDK support
2FA Authentication for Sunstone
We've been working hard to make sure that "Boomerang" meets all the requirements to become a robust base for ONEedge—the distributed cloud management platform we are building for private edge computing environments.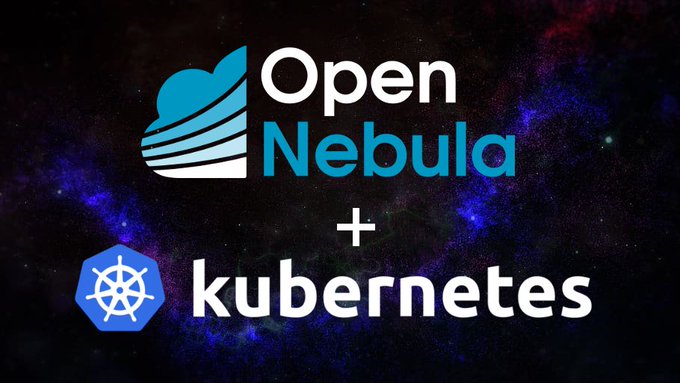 Earlier in the month we received some more good news, when OpenNebula Kubernetes was officially listed as a Managed Production Environment Solution! If you haven't done it yet, now it's the perfect time to try our Marketplace Appliance with preinstalled Kubernetes service.

And, of course, we don't forget that the world of containers is both amazing and very diverse, with many interesting open source projects out there. That is why this month's blog has included a post about using Docker on OpenNebula through LXD, with a step-by-step tutorial for those OpenNebula users willing to benefit from the combination of those two powerful technologies.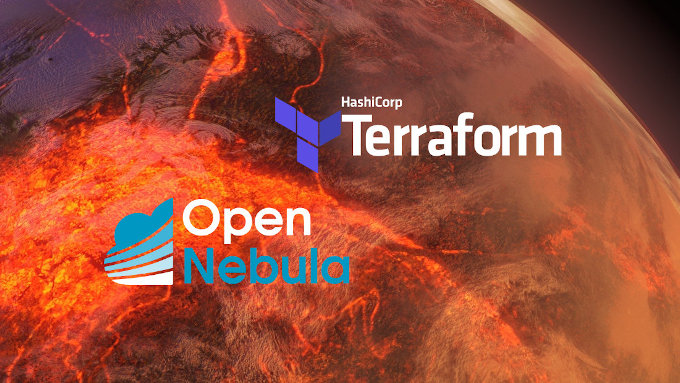 Community
Some last minute news, just in time to make it to this November newsletter… we are very happy to announce that, as the result of a fruitful collaboration between Iguane Solutions and OpenNebula Systems, the Terraform Provider for OpenNebula has now been officially approved by Hashicorp!
This month also comes with some changes in the Community structure, with Alberto P. Martí joining OpenNebula Systems' new HQ office at La Finca Business Park in Madrid as our new Open Source Community Manager. From now on, Alberto will be joining forces with the rest of us to make sure that the OpenNebula Community—in his own words—"keeps shining brightly, right at the center of the project."
The OpenNebula Community is indeed in good shape, and has become a constant source of pride for the project. Our Community plays a key role in improving not only the technical aspects of OpenNebula, but also other crucial aspects such as the localization of Sunstone, OpenNebula's GUI. Recent contributions by community members include, for instance, a fully automated Helm chart to deploy an OpenNebula control-plane on Kubernetes, and a recent integration of OpenNebula with ElastiCluster.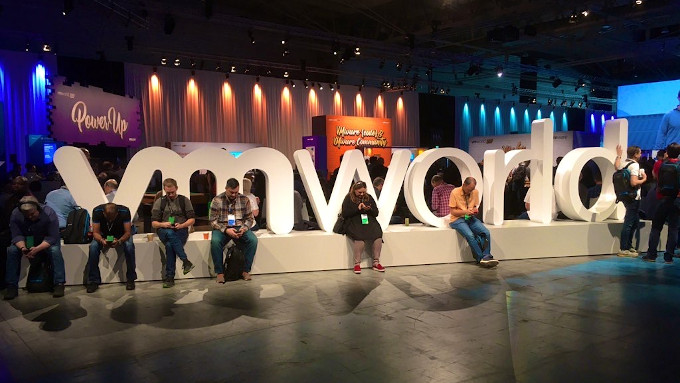 Outreach

As we announced last month, November comes every year with what's become now a classic for the OpenNebula team: VMworld EU in Barcelona. We were stationed in the midst of the "Solutions Exchange" area, answering questions, meeting amazing people, and showcasing our latest release of vOneCloud—the open source alternative to vCloud designed for users that want to maintain their VMware infrastructure while avoiding technological lock-ins.
And last but not least, a reminder to all the open source and cloud enthusiasts out there: the OpenNebula project is growing and we are hiring! Have a look at the Careers section of the OpenNebula Systems' website and discover some of the profiles we are looking for, including a Cloud Technical Evangelist. This is your chance to join an open source project that has always, and will always, put technology and community first.