December 2019 OpenNebula Newsletter contains the highlights of the OpenNebula project and its Community throughout the month.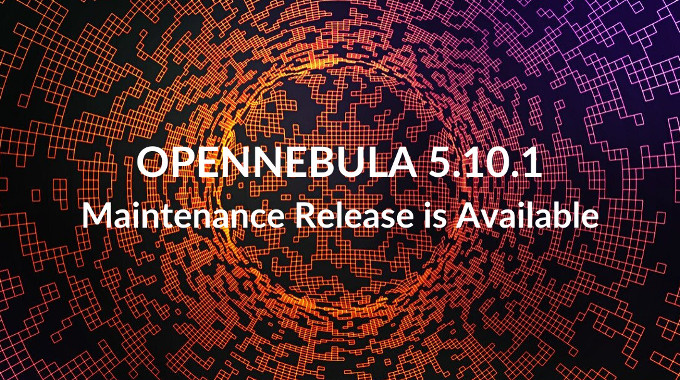 Technology
Earlier this month, OpenNebula's development team published the first Maintenance Release of stable branch 5.10 'Boomerang': OpenNebula 5.10.1 comes with a series of bug fixes and minor improvements. Check the release announcement for more details and access to a complete list of new features.
Despite all the hard work that's involved in a new release, our indefatigable developers also had time and energy to contribute, as usual, to the project's blog. This month's posts covered a series of tips for selecting the right CPU model on KVM x86 hosts and a step-by-step tutorial on how to create an OpenNebula appliance for Gaming Servers.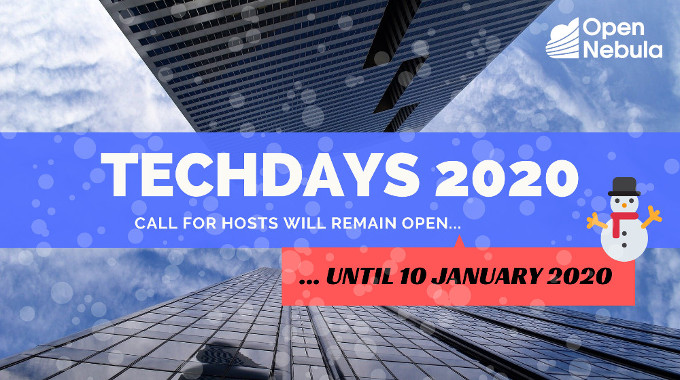 Community
This month we've opened the Call for Hosts for the OpenNebula TechDays 2020. Our TechDays are educational and networking public events to learn about OpenNebula, edge computing and open source cloud. Think about hosting our technical experts from OpenNebula Systems and members of the OpenNebula Community for an open, one-day workshop on cloud installation and operation—deadline for this call is January 10, 2020.
Special thanks to OpenNebula Champion Daniel Dehennin (EOLE) for giving a presentation about OpenNebula at the JRES 2019 in Dijon (France). You can access his talk—OpenNebula: l'informatique élastique 100% open source—through this link. Merci beaucoup, Daniel!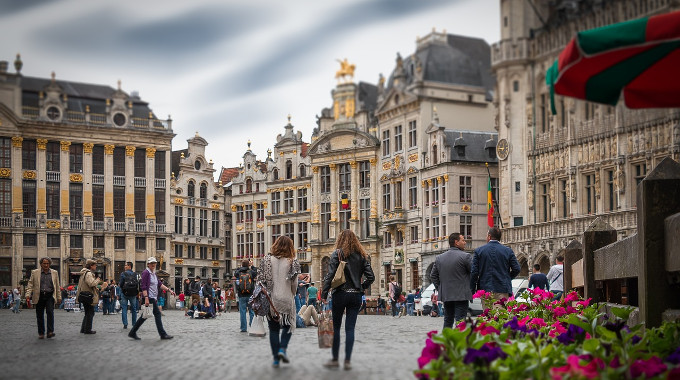 Outreach
We are very happy to confirm that, once again, the OpenNebula team will be present at FOSDEM (1-2 February, Brussels), the iconic Free and Open source Software Developers' European Meeting. We'll be taking part at the "Virtualization and IaaS" Developer Room with a talk about Edge Clouds with OpenNebula. Come and join us!
And that is not the last time we'll be visiting Belgium next year! Here you have an early announcement: the OpenNebulaConf 2020 will be taking place in Brussels from September 30 to October 2. Save the date, because next edition comes with a number of interesting novelties and activities. More details to follow very soon, so stay tuned! 😀
PS: Remember that the OpenNebula project is growing and we are hiring. Any help to spread the word is more than welcome!