Another year comes to an end, and as we look back on 2019 it becomes clear that the OpenNebula project is in the middle of an exciting turning point. This year has brought important novelties from a product development perspective. OpenNebula incorporates now promising integrations and new functionalities as a result of the joint efforts of developers, users and partners.

Thanks to a vibrant Community and a committed Partner Ecosystem, OpenNebula has consolidated its position as a leading open source Cloud Management Platform. This scenario has opened up new opportunities, such as the development of our open source approach to Edge Computing, providing powerful tools for companies to easily deploy low-latency services in close proximity to users, machines, and sources of data.

Expanding OpenNebula's technological frontiers

The OpenNebula development team has been quite busy this year. 2019 has witnessed the release of two stable versions—5.8 "Edge" in February, and 5.10 "Boomerang" in November—along with three hotfix versions and three maintenance releases (including the release of version 5.10.1 a couple of weeks ago). Installation of OpenNebula has never been so easy, with the installable packages including now all the dependencies and thus making the installation process smoother.

Several of the improvements that users have enjoyed this year had to do with OpenNebula's core, including new support for NUMA and CPU pinning. The Hook Subsystem has been redesigned and is now much more flexible thanks to a new event queue that facilitates integrations with third-party applications. We've also enhanced the OpenNebula scheduler with automatic NIC selection, which alleviates the burden of VM/container template management in edge environments with heterogeneous network configurations.

In 2019 we've taken a crucial step forward, introducing support for infrastructure containers through LXD, the powerful Linux system container manager, which enables low resource container orchestration. We've improved the support for mixed storage modes, making OpenNebula more flexible and easier to integrate with third-party storage solutions, and we've also added DPDK support to the Open vSwitch drivers, which dramatically increases performance in network-hungry, densely packed VMs.

OpenNebula users with underlying VMware infrastructure have also enjoyed some specific novelties in 2019, including the new migration—both cold and live—of VMs between different vCenter clusters and/or different datastores. The new automatic image conversion between VMDK and QCOW2 facilitates the transition from VMware infrastructure to KVM (and vice versa). The recently-added NSX integration also brings some significant improvements for creating and consuming NSX networks from within OpenNebula, making network virtualization much simpler. vOneCloud, the open source replacement for VMware vCloud that we provide in the form of a virtual CentOS appliance for vSphere, will see a new release coming out in a matter of weeks.
Finally, OpenNebula's user interfaces, which have also seen a series of enhancements, starting with the improved output for the command line interface (CLI). Sunstone, OpenNebula's GUI, will go through a major redesign next year as part of the release of OpenNebula 6.0. In the meantime, an extra layer of security is now in place, with the recent addition of Two-Factor Authentication to the login process. The new Distributed Data Centers feature, on the other hand, provides now an easy way to build and grow your cloud on bare-metal cloud providers, a key element for implementing an edge cloud architecture.

MiniONE, our simple deployment tool for installing a single-node KVM or LXD cloud, has also gone through some changes in 2019. It is now easier than ever to set up your own OpenNebula evaluation environment inside a virtual machine or physical host in just a few minutes. Recent versions of miniONE come with an option that enables you to try OpenNebula's new Edge Computing functionality, which includes the OpenNebula frontend and KVM hypervisors already pre-configured and ready to be deployed on public bare-metal providers (i.e. Packet).

To boldly go where no one has gone before…

OpenNebula's vision and firm commitment with open source and Edge Computing has been recognized in 2019 by the European Innovation Council. A few months ago, OpenNebula Systems was awarded €2.1M from the EU Horizon 2020 SME Instrument Program to assist in the development and productization of ONEedge, an innovative platform that brings the private cloud to the edge through cloud disaggregation.

ONEedge takes advantage of bare-metal offerings from public cloud providers to naturally evolve a private edge cloud, providing companies with an automated software-defined platform to build private Edge Computing environments based on highly-dispersed edge nodes. A prototype of this new product has already been successfully tested to launch a distributed gaming cloud, an AWS IoT Greengrass edge environment, and a pilot platform by Telefónica for the real-time self-provisioning of telco services. So buckle up, because the project is about to engage warp speed! 🚀

In preparation for this exciting voyage to the outer reaches of the cloud universe, OpenNebula is reinforcing its crew and warming up the impulse engines of its new starships. In November 2019, OpenNebula Systems moved to its new HQ office at La Finca Business Park in Madrid, the innovation hub hosting the main facilities of well-known technological companies such as Microsoft, Accenture, Orange and Veritas Technologies. This move quadruplicates the size of our premises in Spain. Along with this change comes the planned expansion in 2020 of the OpenNebula Labs in Brno (Czech Republic)—which will double in space—and also of the OpenNebula's office in Boston, Massachusetts.

All this comes as a result of the enlargement of the OpenNebula team, which is now hiring and incorporating new profiles to the project, including the recent landing of a new Open Source Community Manager at the Madrid HQ. Our global team is growing, and we are now in the search for cloud systems developers, cloud systems engineers, full stack developers, a digital marketing specialist and a cloud technical evangelist. All candidates must be willing to join us in this adventure to explore strange new worlds and seek out new life beyond the current frontiers of open source cloud and Edge Computing.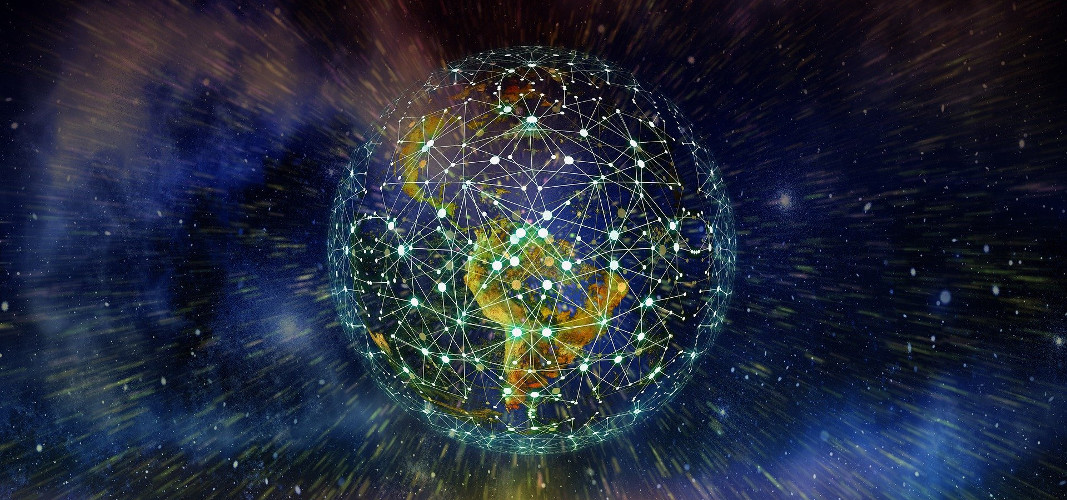 An open source project that revolves around its community

The fate of any truly open source project is intrinsically tied to the strength and enthusiasm of its community of developers, users and partners. With a solid team of core developers and a growing number of users, contributors, translators, project ambassadors and third party add-ons, the OpenNebula project stands as a living example of the viability and potentialities of a fully open source model.

Openness for us means that you can run production-ready software that is fully open source without proprietary extensions that lock you in. OpenNebula is not an 'open core' solution or a limited version of an enterprise software. There is one and only one OpenNebula distribution, and it is Apache-licensed and enterprise-ready. After you've decided to use the product, you can then choose between community or professional support. As simple as that.

Now that we are fast approaching the end of 2019, we can confirm that this year has also been a turning point from a Community perspective, with a number of amazing developments and new joint projects coming up. We've seen OpenNebula Kubernetes being officially listed as a Managed Production Environment Solution, Iguane Solutions' Terraform Provider for OpenNebula being officially approved by HashiCorp, and new storage drivers being developed for LINSTOR and HPE 3PAR.

The successful integration of OpenNebula with LXD and Docker has opened up a number of interesting possibilities, which have been expanded in 2019 by the contributions that several community members have made to the project, including a fully automated Helm chart to deploy an OpenNebula control-plane on Kubernetes and a recent integration of OpenNebula with ElastiCluster.

Other exciting initiatives that have taken place this year include OpenNebula's participation in Packet's Edge Access Program—a scheme to accelerate open source and commercial use cases by providing access to edge infrastructure, technology partnerships and expertise—and the announcement of OpenNebula's membership in Vapor IO's Kinetic Edge Alliance—a network that brings together the leading companies in Edge Computing to solve the key challenges at every layer of the stack, and create solutions for essential edge use cases.

And finally, the icing on the cake has come this year in the form of an article about OpenNebula published by Linux Journal as part of their "FOSS Project Spotlight" series, plus a second piece published on VMware's Cloud Community blog as part of their "Exploring Ecosystem Partners for VMware Cloud on AWS" series—not bad for a project that has come all this way with virtually no PR budget… Of course, in terms of spreading the word out there, our Community Champions deserve much of the merit! Next year we'll review our Champion Program to make sure that we are giving them all the support they need.

Open source is social

What makes an open source project a living organism is not only the code, but also the people that develop, use, translate and promote the shared values and vision behind a specific piece of software. That is why we at OpenNebula will keep investing time, resources and energy in providing the members of our Community with enough chances throughout the year to meet, get to know each other, talk about open source, cloud technologies and Edge Computing, find synergies and learn from each other.

On October 21 and 22, we celebrated the 8th Annual OpenNebula Conference in sunny Barcelona (Spain), where we welcomed a technically-minded group of participants. Along with OpenNebula core developers, the attendees enjoyed a number of tutorials, hacking sessions, and workshops full of technical gems, including some animated discussions about the upcoming features of OpenNebula, best practices to operate a cloud, and how to deploy container-based solutions with OpenNebula. Many thanks to LINBIT, StorPool and NTS for sponsoring this year's edition of our OpenNebulaConf!

And here you have an early announcement: the OpenNebulaConf 2020 will take place in Brussels (Belgium), from September 30 to October 2. We'll be spending a few days at the heart of Europe, presenting our vision on open source cloud and Edge Computing, and enjoying the special allure of the Belgian capital. And all that without clashing with the Open Networking & Edge Summit Europe!

But what if you can't make it to our annual conference? Don't worry! The OpenNebula TechDays come to the rescue. Running since 2014, our TechDays are educational and networking public events to learn about OpenNebula, Edge Computing and open source cloud. Co-organized by our partners and local user groups, they provide a chance to meet OpenNebula core developers and other members of the Community for a one-day, hands-on workshop on cloud installation and operation. We've celebrated four TechDays in 2019:

Interested in hosting an OpenNebula TechDay? The Call for Hosts for 2020 is still open, the deadline for submitting a proposal being January 10. We'll be announcing next year's TechDays shortly after that date. In the meantime, we look forward to hearing from you!

After a year in which OpenNebula has been present at major conferences on virtualization and cloud computing such as VMworld US (San Francisco) and VMworld EU (Barcelona), we are now working on a new and exciting calendar of events for 2020. As always, we look forward to hearing your feedback, answering questions, meeting amazing people, and showcasing the features of our latest releases. We'll publish our future commitments and sponsorships very soon!

So stay tuned because 2020 will come full of wonderful things. Thank you very much for your support in 2019, Happy New Year, and live long and prosper! 🖖

The OpenNebula Team