February 2020 OpenNebula Newsletter contains the highlights of the OpenNebula project and its Community throughout the month.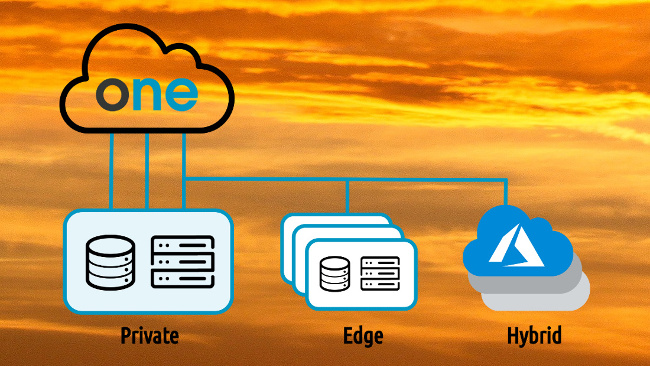 Technology
In mid-February, our Engineering Team announced Hotfix Release 5.10.2. While OpenNebula is fully open source, packages from hotfix incremental versions are not publicly released, and are only available for users with an active support subscription. This version fixes several issues and includes a number of new features that have been backported.
A new enterprise extension has also been made available this month: OneScape. The main objective of this brand-new component of OpenNebula is to simplify the maintenance, management and upgrade workflows for corporate users. It's our way to say thank you to all those organizations supporting OpenNebula by purchasing one of our support subscriptions.
But wait, that's not all! A few days ago we officially announced the release of OpenNebula's new Microsoft Azure Driver. OpenNebula supports cloud bursting for Hybrid Cloud deployments on Azure, AWS, and third-party OpenNebula instances. Now, following Microsoft's recommendation, we've updated the Azure driver in OpenNebula to make it compatible with the new Azure Resource Manager. This new feature will be released as part of the forthcoming OpenNebula v.5.12. Hurrah!
And if what you need is to set up a simple, all-in-one OpenNebula environment—maybe for development purposes or as a base for a larger temporary deployment—here you have a step-by-step technical guide on MiniONE recently published by bare-metal provider Packet (now part of Equinix). This new resource is the perfect complement to the whole new set of product datasheets and technical white papers that we've just published on-line 😉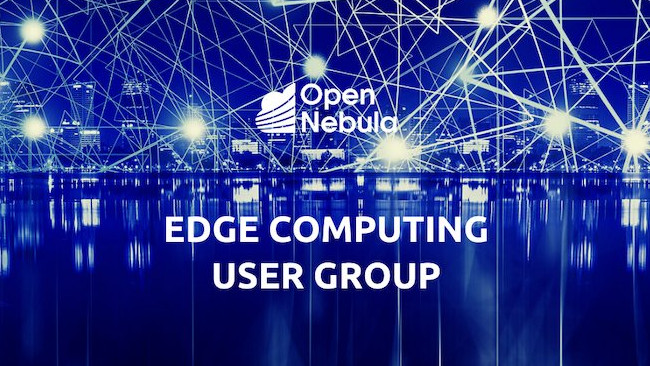 Community
Great news coming from the edge of the cloud universe! Yesterday, just in time to make it to this very same newsletter, we announced a new Edge Computing User Group. We are looking for users and members of the Community willing to collaborate with us on expanding our ONEedge initiative and building robust Edge Computing capabilities into OpenNebula. Join us on this exciting journey!
And speaking about members of the Community… kudos to José Alcántara and David Trigo! Next week they will be presenting OpenNebula and offering a practical workshop for participants at the HPC AdminTech summit in Seville (Spain). If you had been looking for an excuse to visit Andalusia, enjoy the local food and culture, and have a great time talking about open source cloud, HPC, Artificial Intelligence and Deep Learning… well, this is it! 😛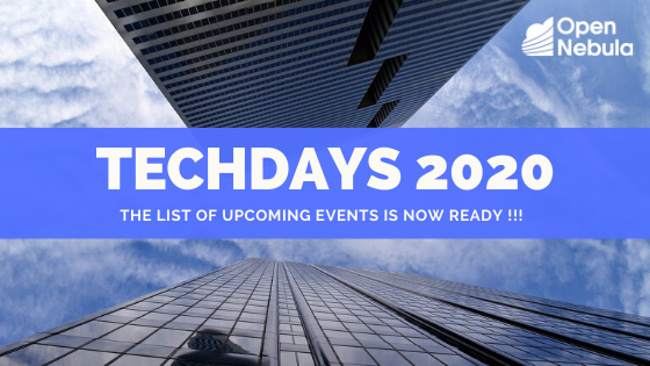 Outreach
This month we have also announced—finally!—the preliminary 2020 schedule for our TechDays. If everything goes as expected (and COVID-19 doesn't end up disrupting every single business trip or tech event on the planet) we'll be meeting over the next months in several locations in Austria, Bulgaria, France, Spain and the United States. Registrations for our first Cloud TechDay—Sofia (Bulgaria)—which will be part of StorPool's European Cloud Infrastructure Day on May 14, are already open!
In the meantime, we also keep working on our OpenNebula Conference 2020, which as you know will take place at the beautiful Tangla Hotel in Brussels (Belgium) on October 1-2. Earlier this month we launched the Call for Sponsors, with details on how to support our main annual Community event through one of the available sponsorship packages we've designed for this edition.
February has also given us a chance to participate at some amazing events organized by the global open source community. Apart from attending both the SustainOSS Summit and CHAOSScon EU, the OpenNebula team has presented some of the project's main novelties at FOSDEM (Brussels), the iconic Free and Open Source Software Developers' European Meeting. We've taken part at the Virtualization & IaaS DevRoom with a talk on "Edge Clouds with OpenNebula" that went actually pretty well!
And if you happen to be in, or near, Madrid (Spain) on March 19, maybe you'd like to join us for the Hosting & Cloud Transformation Summit that we co-sponsor and where we'll be showcasing our use case for the gaming industry and speaking about data center virtualization, hybrid cloud, and edge computing. Hurry up and register ASAP before tickets are gone!
PS: Remember that the OpenNebula project is growing and we are hiring…